Why Choose HostNamaste?
5+ Years Of Excellence - A Hosting Choice That Makes The Difference!

Powerful Hardware
We are using the latest Intel Xeon processors with RAID configurations, which are highly redundant for maximum server uptime and stability.

Superior Connectivity
Our cutting edge data centers are fully redundant giving you prevalent network connectivity with no single purpose of failure and extreme performance speed.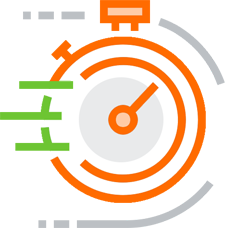 Instant Account Setup
You will receive the immediate access of your hosting services as soon as the payment has been passed.

Seven Geographical Locations
7 geographically diverse locations.
No matter where your target audience is from, a server from HostNamaste is always a short distance away.

Easy To Use Control Panel
HostNamaste puts all the devices expected to manage your hosting at your fingertips. Tasks such as setting up Websites, VPS etc. can all be easily performed from within your browser using our control panel.

Service Level Agreement
Your website is excessively vital, making it impossible to be disconnected.
That is the reason why we offer a 100% uptime Service Level Agreement.

Free Migration Support
Please don't be stress over confounded migration process. Give us a chance to deal with everything with our free white-glove migration service. Request Transfer

Competitive Pricing
Our goal is to provide fast and reliable web hosting services alongside sincere Commitment of Quality, High Uptime, Security with the competitive pricing.

24/7 Customer Support Team
Our Friendly and knowledgeable team is available 24 hours a day, 7 days a week, and 365 days a year to answer any queries or concerns you may have.