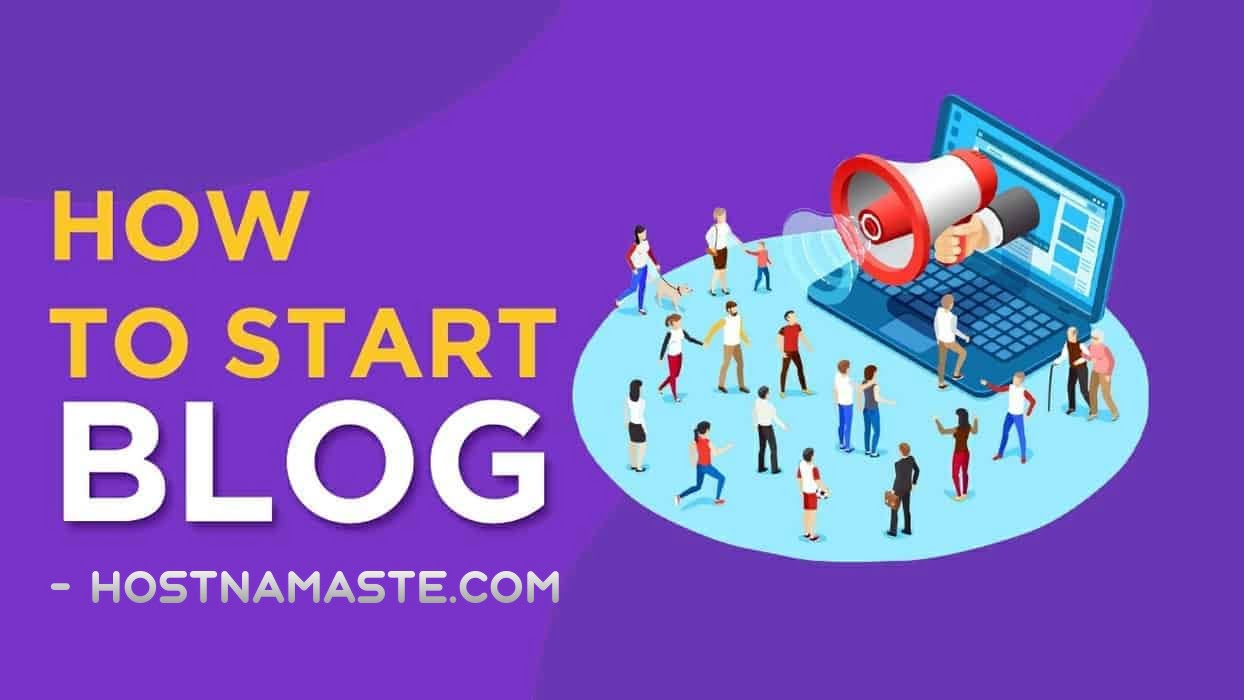 How to Start a Blog – HostNamaste
Before starting a blog we need to understand what a blog is and how to start a blog. A blog is nothing more than a personal diary in which you can state what your experience, feelings, and thoughts. It can also be a way for you to advertise your product. In technical terms, a blog is something in which the posts are arranged in chronological order. Before understanding the procedure of blogging, let's discuss some of the reasons of blogging:
Reasons to Blog

Gain Knowledge
Writing a blog is not just a hobby; it can help in gaining knowledge.  You can share a lot of information through your blog, and you may even gain knowledge when you research something for your own blog posts. By sharing information with others, you can earn credibility with your readers.
Healthy Communication
Blogging is another way of healthy communication since it can start good conversation. As blogs are gaining popularity, more and more people have started writing and reading them. Writers are telling the world about their interests and preferences and connecting with their audiences. Since the future of communication looks to be primarily online, blogs will become 'must have' things in future.
Helps in Releasing Stress
Writing a blog can be a job within itself. When used as a personal diary, people can share their thoughts and relieve stress. If you're struggling at your current job or are looking for a job, it can be a great way to pass the time. If you're successful, you can even turn it into a career.
Earning Online
Bloggers earn a lot these days just by posting blogs. Earlier, people used to believe that earnings from the website was not possible, but now even a kid can make money online by writing blogs. Earning money over blogs is hard work, but it is less risky and easy to start. Some ways to earn money through a blog is through 

affiliate program

, affiliate banners, sponsored posts, and embedded ads.
Become a Renowned Author
A blog is a perfect place to start writing. There are hardly any publishers or authors who do not operate over the internet. A blog is a low stress way to write your own story.
More Exposure
Blogs help in giving exposure as they have an access to reach a lot of people at a very less cost. It can help at an individual level and at a company level. The company can easily advertise their products over blogs. With 

SEO Checklist

 and writing strong content, a blog can reach hundreds of thousands of people.
Fulfil Passion
Some people have passion of writing so they can fulfil it by writing blogs. They can do normal jobs along with following their passion. Blogs help in following your passion with living your normal life side by side.
Home-Based Work
If you have a computer and wifi, you can blog from anywhere. The blogging can be home based and can be easily done without having a tension to go out of home. It's also a great option for people who love to travel since you can blog on the go.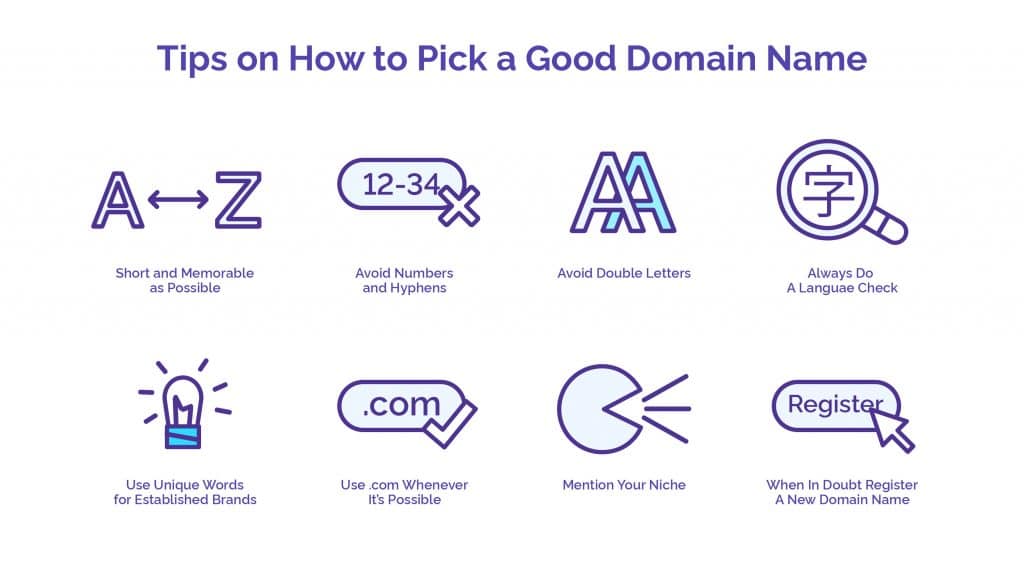 Step 1:) Pick Your Blog's Name & Domain
When you enter google.com to visit a website, which is basically the domain name of website. It is just like address which tells people where to find the website. The extension can be added to your site name. You can choose any extension like .com, .ai or .oi. You can buy domain name as well. Go to the website of "HostNamaste". After that enter your desired domain on the box where it shows "Find your new domain name" and click on "Search". You can select a suitable hosting plan out of all the plans. If you're struggling to think of a good domain name, we have a blog post about how to pick a name.
Another page will appear where you have to choose a domain name. Enter the domain name you want. You can choose your domain later as well. After choosing your name, the final step would be 'billing page'. Once the payment is done, create a password for your bluehost account. Click on login option and skip the themes. After this note your temporary domain name. Click on 'start building' option. This will lead you to 'WordPress'.
Step 2:) Get Started With WordPress
This is a big platform that has a lot of users and offers a lot of varied tools and ideas. Once you open WordPress, the first page will be 'Dashboard'. This is like a nerve centre from where you will manage your blog posts. Before posting any blog one should tweak the settings of 'WordPress'. This will help in smooth functioning of blogs. The first setting to change is to change your name from 'admin'. Another setting to update is fill username information. It will include your email, password and 'administrator' role. Log out of the 'WordPress' page. Now login again using your new name you just created. Other settings to be altered are 'General settings'. Set your time zone correctly. Delete the default content that appears automatically with new 'WordPress' site. After this install important plug INS according to your choice.
Step 3:) Deciding What to Blog About
Spend some time brainstorming what your blog will be about by thinking about your interests and what you're knowledgeable in. Most blogs are centered around an interest such as travel, technology, fashion, etc. Once you find your main topic, brainstorm some articles that are related and would feel natural on your blog. If you work for a company, your blog should be related to its products or services. You can blog about something you like or topic that can have extended discussion. You can also discuss a niche in which you can have an authority. When you are knowledgeable in a topic, it will help you gain credibility online.
Step 4:) Publish Main Pages
Once the settings are set and you have decided what to blog about, the next step is to put information. WordPress is made up of Pages and posts. Posts are articles on specific topics. Pages have permanent information that is not shown on blog part with sites. Rather, it is accessed through direct links from the navigation bar. Before posting anything one should setup pages first. The pages that need to setup are Home page, Privacy policy page, Blog page, Contact page, About page and other pages.
Step 5:) Write Your First Post

Once your pages are setup, you can start writing. Writing and publishing anything on WordPress is easy. When starting to blog, start it with some meaningful posts. The starting posts of your blogs are called evergreen posts or pillar posts. Make sure that your posts are thorough. Add a strong title to your post so that people can find the blog. Check for permalink if you want to attach it, as it will direct you to Google link directly. Keywords can be used for perm linking. You can either write directly in WordPress or you can write in a text editor and later on post it on WordPress. From the right side of the page you can select a category to select from. You can organize your blog into subcategories to make it easier for readers to find posts they're interested in.  Once you are done writing, you can preview the post by hitting the preview button. WordPress auto saves your post after every few minutes, but we recommending saving it as a draft periodically. You can save some posts in drafts to post later. You can also schedule to publish your draft later on or publish it immediately once it is done. You can also set privacy settings of the post that is public, private or password protected.
Step 6:) Customize Your Blog Design
There is a lot of variety available in blog designs. Your site should be fast, easily accessible, and aesthetically pleasing. While selecting a theme, make sure that it matches with the basic elements of page. You can install a WordPress theme. You can customize your theme to change colors, fonts and other text related options. Menus can also be set through settings. This will people navigate through your site. It's important to choose a theme that you like and that you can easily adjust.
Step 7:) Attract Traffic and Make Money
Once you follow all the above points you have a great starting point. There are many directions you can go to. The main focus should be on creating amazing and attractive content. Brand yourself as a trustworthy site so that people like to visit your site. Once you see that even number of traffic is there, you can start making money. You can also make an email list to attract more people. An ideal blog should attract people and have the power to make money. Make sure that you are not that kind of blogger that just keeps on promoting your stuff, rather than focusing on writings. Also, never be afraid to mention what you are doing and where your blogs can be found. It is good to promote your site rather than suppressing it.
Also Read: One & Only 10% Recurring Commission Affiliate Program in Hosting Industry
Blogs are new trends and easily followed by the new generation. Usually it is said that one should go with the trend. The recent trend is just blogging. One should surely follow it as it is useful and gives you ample information. The blogs can be a good source of information to everyone.