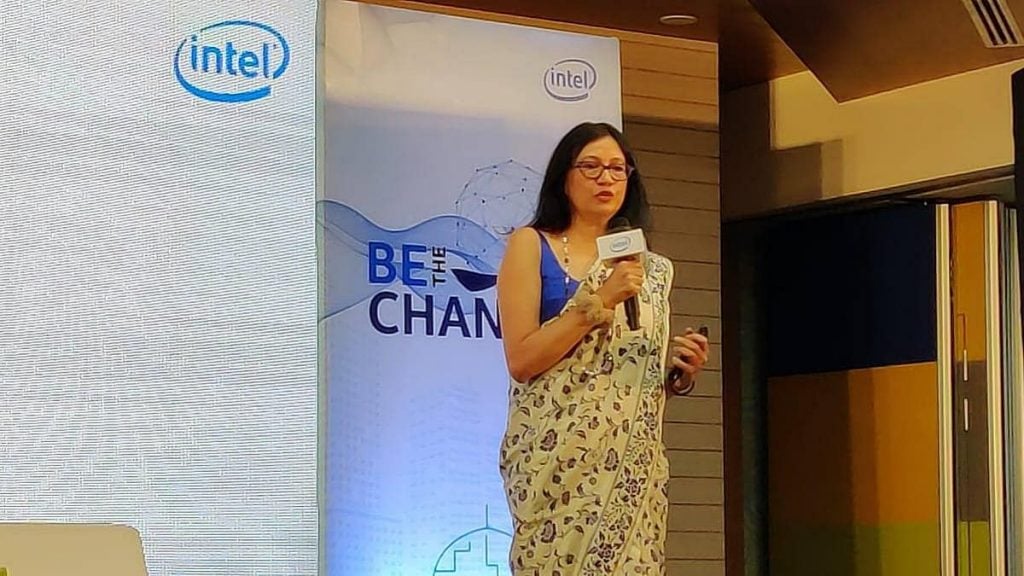 Hyderabad: Intel India on Monday launched its latest centre in Hyderabad in a bid to expand its footprint in India. The new center will be the company's main hub in the city. Telangana IT minister K. T. Rama Rao (Rao) who attended the launch, said that the state is now looking to focus on electronic manufacturing and product innovation.
"Hyderabad developed as a software hub (IT services), but now we need product innovation as well. We have approved electronic manufacturing clusters as well, but those are not enough," said KTR, during the launch of Intel's latest centre in Hyderabad, which is spread over an area of 3,00,000 sq.feet, which includes 40,000 sq.feet of labs.
Nivruti Rai, country head of Intel India and vice-president of Data Center Group, Intel Corporation, said that Hyderabad has a lot of potential in terms of expansion for the company. Not giving any projection numbers on Intel's Hyderabad expansion plans, Rai however stated that ecosystems are being developed for startups and other things in India, which is good for Intel.
In terms of working with the Telangana government, Rai said that Intel has been working with the International Institute of Information and Technology-Hyderabad (IIIT-H) on urban mobility (transport) from the last two years. "We have been working with Karnataka and Telangana, wherein we have collected several Petabytes of traffic data from Hyderabad and Telangana. The main aim is to see how road accidents can be avoided," she told Mint on the sidelines of the event.
Rai also stated that there is a possibility of Intel India working with T-Hub (Hyderbad-based incubator for startups) with regard to its Maker Lab programme, which aims to fuel hardware and entrepreneurship in India. "So far we have incubated 66 startups and they have generated huge revenue. If you look at the US, startups have focussed on AI, health etc, whereas in India it has largely focussed on service," she added.
Raja M Koduri, senior vice-president and general manager of Architecture, Graphics & Software at Intel Corporation said, "We are now ushering in a new era of Exascale Computing driven by the rise of artificial intelligence. Exascale for everyone is an exciting vision and it requires fundamental disruptions across the technology stack. Intel's design and engineering centre will play a critical role in driving this mission and I look forward to the new centre in Hyderabad delivering breakthrough technologies to propel the company's growth."