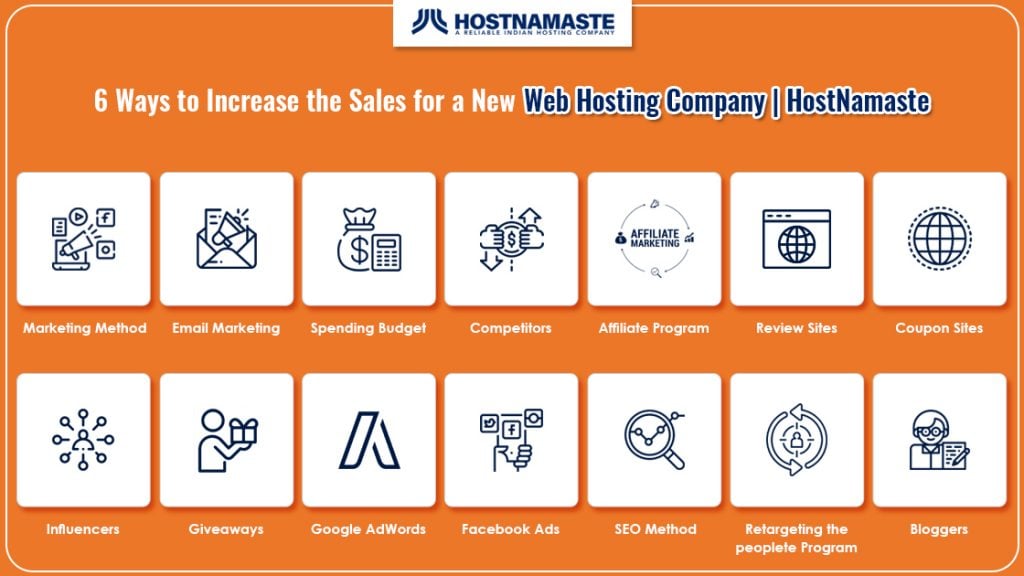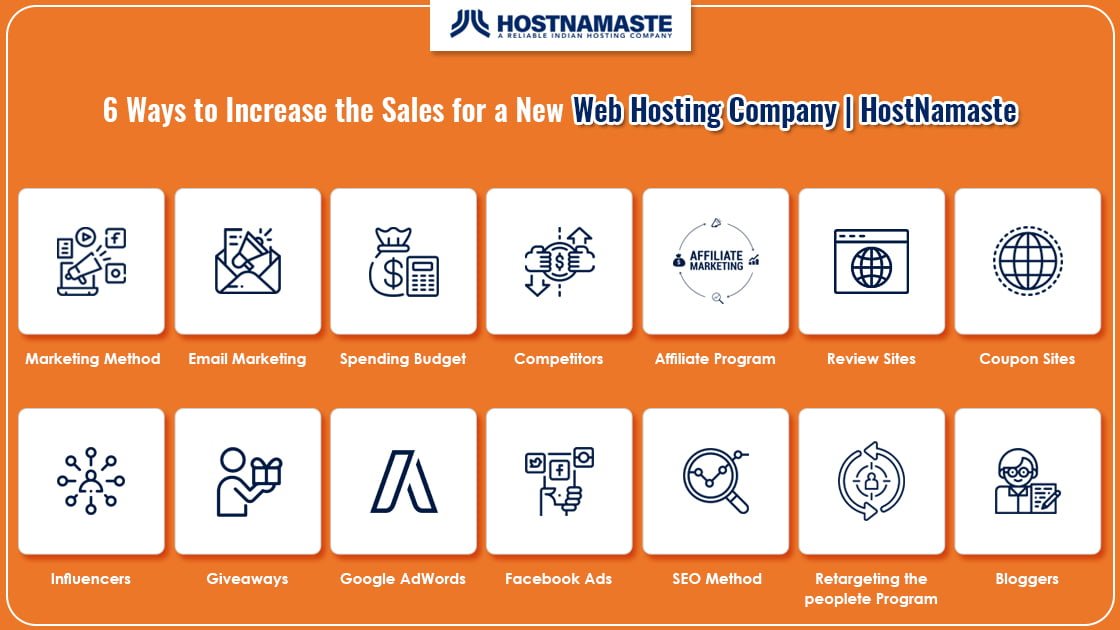 When I was first sent to the client meeting, I did not have any ideas to promote their business. One year ago, I was sent to client meeting by my friend. The client was an owner of a web hosting company and had been struggling to gain exposure for his company. When I reached there, I did not actually have an idea to tell them to implement. This is the case sometimes we face when we get to meet a client for the first time in a new niche with the different requirements.
I was clueless about what niche the client belongs to until I meet him. He simply explained to me that he was running a web hosting company for last three years but unable to meet a substantial growth. He was in a situation to close his company. The man was frustrated very much and had grown beard due to the tension and pressure he faced in his day to day life.
I have asked the following questions to him:
1. What marketing method are they following?
My first question to him was about his marketing method. He replied that he was using the method called "cold calling." It means people who have company tries to find an identical customer for them through the online and offline method and reaching them. They also mail to random people about their service. This method is called outbound marketing, and the success rate will be very low. Most of the small companies are using this method. They are spamming user mailbox and at last, get kicked by spam filters.
Some people also make direct calls to the end customer(with a hope of conversion). My client had mainly focused on this method. His business relationship managers work was to find website development companies and call them. They will have a long talk to make him/her as their customer by providing offers. The success ratio for this is 5% for him.
2. What are his current budget and ability to acquire funds in future?
My second question was about his budget and funding abilities. He explained me the situation and his financial status, and it helped me a lot to create a market plan for him.
The biggest mistake he did was not doing online marketing and wasting time on buying new equipment for his company. I have seen a lot of small hosting companies in India does not own a data center and they rent a server from Data Centers which provide colocation services. He almost spent 80% of his money on buying and colocating the server. He had only 5% remaining for marketing. It was a big mistake of him.
These days you have to spend some good amount for marketing rather concentrating more on developing the infrastructure. I did not mean that you should not entirely concentrate on improving your service, but you should have a specific ratio in your budget.
3. Who are their competitors
I asked him about their competitors, and he spelled big hosting Giants name. The mistake he did was following his competitor's technology improvements and concentrated more on implementing all of those into his company rather following their marketing strategies.
After all, when I went emails the research of his competitors marketing strategy, I wondered and felt sorry for the guy. The difference between both of them in marketing strategy was living in Amazon as a tribe member vs living in New York as technology using people. He did not have much awareness of online marketing. Then I decided to follow this some strategies, and it got me the result more than I expected.
I am sharing 6 of the techniques I used to acquire customers for the company. I am keeping the points as simple as possible so that everyone can understand.
1. Release an Affiliate Program
His first ever mistake was not using the power of affiliates. When I asked about the Affiliate Program, he said that it was under development. I asked for how many years it had been under development. He said three years. I was to go about unconscious when I heard that.
When I analyzed the competitors, the first thing I noticed was their affiliate programs. This is their main strategy to improve their marketing. They are successfully selling most of their products through affiliates, and each branded hosting companies have numerous affiliate programs which pay high commissions to the people who sell it.
2. Reach out to influencers with an offer.
As a digital marketer, I am well aware of affiliate marketing, and I am also doing that. I have noticed a lot of people doing this. But when I dug into research, I found that the affiliate marketing was one of the main backbones for increasing sales of any product. Especially in Hosting niche, it is unavoidable.
First, I found some influential bloggers in hosting related niche. The important thing is bloggers won't easily accepts the offers. They mostly market the already branded quality products. They sell the product with a special offer from the branded companies.
If they sell a product for money without knowing quality, they will lose their reputation once their readers found the bad quality of the product. So I have carefully emailed them with a message saying
" Test our quality with your choice of duration."
I asked to increase the commission by 25% to compete with the same product their competitors sells.
"I mentioned that commission increments in the emails."
I have succeeded to get most of the bloggers get into our affiliate program. A lot of bloggers were tested the technical team of the company to know their ability and tested their server uptime. They also carried out much more things to test the quality of the service. As my client has spent more money on developing infrastructure, he was able to prove his quality successfully. (I realized why God made him to spent money on developing the services)
The bloggers got belief and trust, and they started to promote the product through their blogs.
3. Get into major review sites
Web Hosting Review Sites are still playing the major role in customer purchase of products through online. Most of the people are today buying the products online. Most of them are going to the Review sites to know about the product quality. If you have a good review for your service/products then the chance of purchasing your product will increase. If the review is bad, then the chance of purchasing will be almost zero.
If you are buying a new brand power bank, I bet you will definitely search for reviews about the product. When you see the bad review, would you dare to purchase the product?
My main process here is to find good review sites which can make the impact on sales. I have identified a lot of good review sites. I have emailed all of them to write a review about the service. We gave them domains and servers to test the quality. We have also made some big deals with them. When you can get visibility, you must be ready to give them what they require.
4. Use the power of coupon sites.
Whenever a person purchases a product online, he also searches for coupons and discount codes for that product. This is a regular habit for all the people who purchase through online sites.
Most of the online sellers are still not aware of the power of Coupon Sites. I have emailed to major coupon sites with an attractive offer and asked them to add our coupons. The result I have successfully placed discounts and deals on major coupon sites. Through a series of talking and deals exchanges, i have succeeded to feature my coupons on their sites.
I asked my client to create different coupons for different sites. My best advice is not to repeat the same coupon for all sites.
5. Run a Giveaway with timer
This is one of the powerful marketing tactics, and it works best. I instructed my client to create good giveaway. The giveaway might shock you. I have asked him to release a free business WordPress hosting. He agreed and released free business WordPress hosting and free VPS. But we have targeted a specific people on Facebook to sign up for the Giveaway. You can't give free VPS and WordPress hosting to all. The person should have the eligibility and agree to some terms and conditions. As it is a company secret, I could not reveal here. But it gave the very big success to the client. A lot of people were signed for the Giveaway; we have chosen a lot of people with an eligibility of initial level of blogging experience. We asked them to review us and write about the service.
We have a certain number of giveaways but never mentioned how much is available to anyone until before 1 Hour to the giveaway closing time. After that, we have displayed the remaining giveaways. This is one of the best tricks to speed up the sign ups. During the signup, people will go through filters to provide their eligibility. Those who got the eligibility have got the giveaway.
After one month from the giveaway end date, we have sent mail to remaining people with exciting offers and succeeded to convert a specific percentage of people into customers. The offer is a big one, and we have done some copywriting to tweak the people.
Running a Facebook ad has another advantage too. It makes other people talk about you on their site which can result in linking your site. A lot of offer sites will grab the offers and put it on their site with a link back to your site. This makes your link building work easy and creates natural links.
Note: Facebook targeting should be correct, if it goes wrong, you can't achieve your target. I have targeted some blogging page audiences for this.
6. Retargeting the people.
This is the best technique which works well and creates brand awareness. This term might be new to most of the people who are not digital marketers. Retargeting means reaching the people who shown interest in your products.
How does this work?
You have a website and selling service through that. A person visits the website and leaves it without any purchase.
Here is the probability for that
"Visited home page and left the site."
"Visited Particular product page and left the site."
Here I mentioned only two; there are a lot more to say, but it will take longer than the main subject to explain here. So I am explaining it simply.
If a person visited a homepage and went away without taking further action, he can be shown an ad in any of the website which has Google ad partnership. You can set up retargeting based on the page the user visited. If he visited VPS page, you could show 30% discount retarget banner to the next Google ad partner site he visited.
What will happen if a person sees some discounts or something else which impress him in the banner and induce him to purchase? He will click on that ad and came back to the site to finish the purchase. All target ads can't be converted. They too have specific ration like 5%, 10%, 20%, etc. It is all about copy in the ad and the product value.
You can retarget in Social Media Branding and Google AdWords. This worked best for him and got him a lot of customers. But he had given some offers to convert them into customers.
Conclusion
He has been expanding his company due to a large number of customers base. Once his employee's count was higher than his customers count. Now he is busy in expanding the company and employee. Do not start a business because you know that, start a business with a marketing strategy to get succeed. A lot of people are starting the business as they have sound knowledge in it. But most of them don't know how to market their service/products. This results in failure.
But all those works I mentioned above are not so much easy. You have to work hard. We have planned the business with etc. resources he has purchased (Servers, IPs Bandwidth, etc.).
The method I followed boosted the site SEO Ranking. The affiliate content and review contents are worked as content marketing for the company and got the visibility to the services they offer. The links, content, reviews and optimization boosted the site SEO and resulted in more organic traffic. The bloggers content gave the referral traffics.
Having a good sales funnel is essential to convert the customers. You should create a lot of traffic sources to use your sales funnel efficiently. Your emails and offers which carry long time value can improve your business. Write mail according to the people. Write friendly emails. Do not follow the same format. Create your own way of talking to people. Success is not easy but becomes easy before the hard work. I have several sleepless nights while doing marketing.
All that did not come easy. A lot of bloggers rejected my offers. I have changed the way of mailing by learning through various formats of sending emails. Bloggers asked a lot of questions, but most of them were repeated the same question in different forms. I have combined all of them and sent mail with answers to the question while approaching next new blogger. This made the job easy and fast. My client made me too grown beard for some days. Marketing within the client budget is a challenging one.
Strategies do not work in a single day. It takes time and effort. It took me more than a year. So do, correct, repeat and wait until you get the result.