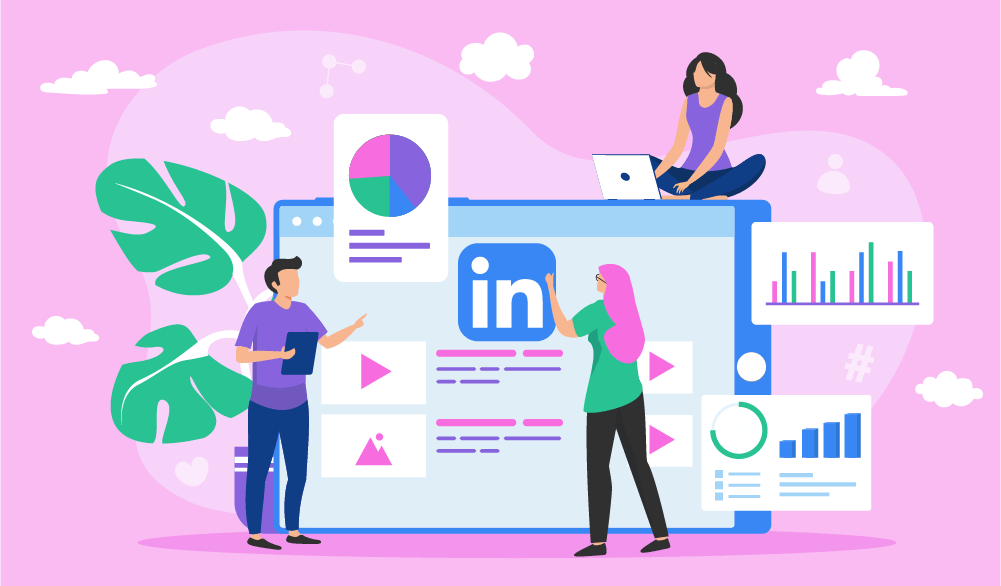 Table of Contents: Learn How to Scrape LinkedIn and Use the Data Successfully
Hide
Learn How to Scrape LinkedIn and Use the Data Successfully – HostNamaste
Every single day, internet users produce millions of tons of data bytes. There will be approximately 150 trillion gigabytes of data to examine by 2025. In addition, while it is difficult to imagine how much data it truly entails, it is clear that there is much to be learned simply by browsing the internet for knowledge. Not to mention that there is a never-ending supply of contact information for potential customers. However, who has the time to sift through that much information to generate leads? It takes time and is a waste of money to manually find leads, gather information, and create a list of possible clients.
The use of data scraping is then necessary. This article will explain how data scraping may significantly improve your lead-generating efforts.
What is data scraping?
Web scraping will scrap the web for you, gather the information you need, and organize it in a way that makes sense.
Web scraping services automate this procedure so it can be carried out automatically. This enables you to generate leads much more quickly and automatically find the best prospects with all of their publicly available information.  
Why Should You Try LinkedIn Data Scraping?
Data mining the entire internet even with data scraping services will produce generic results.

Focusing on scraping data from LinkedIn will produce significantly better B2B lead creation outcomes. High-level business leaders and staff from virtually every B2B sector can be found on this platform.

It is a gold mine of knowledge to help you expand your business more quickly, with nearly 740 million members, 90 million senior-level influencers, and roughly 30 million organizations.

You can use this data to create a customized list of potential leads with the details you need to design efficient outreach campaigns by scraping information from LinkedIn.
Data Scraping from LinkedIn Groups
Regardless of the LinkedIn scraper you choose, concentrating on data from LinkedIn groups is an intelligent decision.
Any B2B vertical will have several LinkedIn groups that are teeming with potential clients. Creating and maintaining a list of leads from this wealth of data is a simple approach to obtaining a warm list of customers ideal for your offering.
Not to mention, groups will provide you with far more specific information. You can omit information like a person's name and email in favor of their job titles, three best skills, company name, prior employers, and associations.
Data Scraping from LinkedIn Profiles
Individual LinkedIn user profiles and groups provide useful data for your lead-generation efforts with B2B contacts.
Use any Chrome extension tool whenever you visit a public LinkedIn page to automatically scrape contact details, job titles, seniority, industry, and pretty much any other information about the person on their personal or business profile. Once you have that knowledge, lead generation will go faster and more successfully.
Use Scraped Data to Your Advantage
Scraping data is simple; once it is set up, it will assist you in gathering a stream of data. The secret is utilizing the knowledge from the data and making it work for you. The best businesses expanding year over year know how to use this data more efficiently, while many B2B organizations find contact information and cold email clients. Therefore, if you are searching for an easy way to get data from the profiles on LinkedIn, this is worth checking out the source.