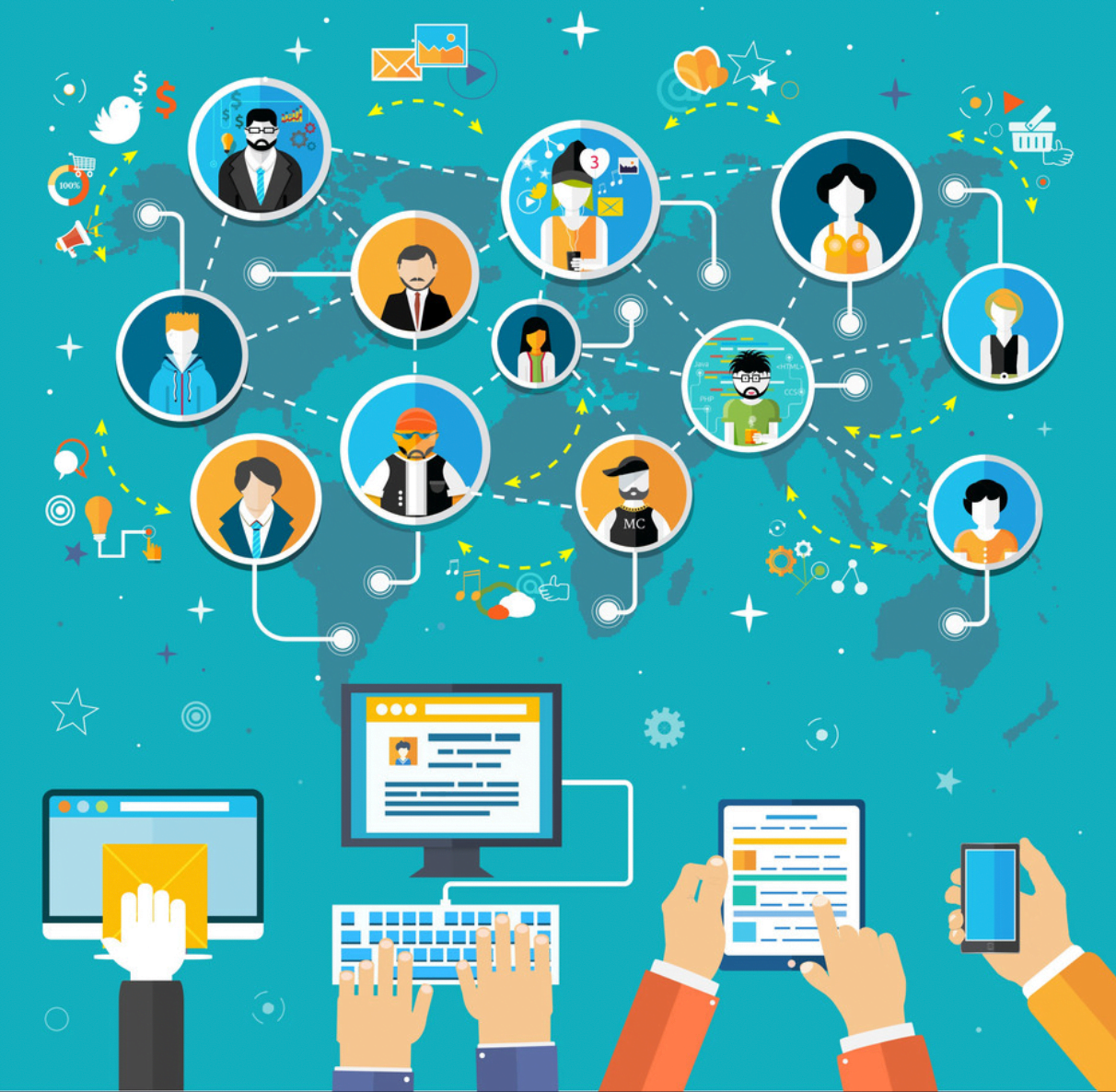 In recent years, we have been using social networks to interact with our friends, family, and colleagues. Social networking applications are the means through which you can maintain relationships with others.
These social networks not only facilitate communications between people but also between businesses and people. So, if you are a business person who is looking to build and grow your community on social networks, you are reading the right article. If you are a blogger or want to be a blogger on social networks but do not know which application to choose, this article is still the right article to read.
What Are the Best Social Network Application Hosting in 2021?
So, you'll need to keep in touch with those who share your interests, and you'll want to establish an online meeting place as a central meeting point. Therefore, you might find that creating a social networking website is the best solution for you. Here, we'll introduce some of the best social network application hostings:
1) DMpro
Instagram Direct Messages are useful for engaging with industry influencers as well as creating more leads and potential customers. DMpro is an automated DM platform that helps you automate and speed up your Instagram DM marketing. All Instagram DM-related tasks are automated with this tool. Furthermore, you can submit bulk DMs without fear of being blocked. You will also get an email notification if you get a DM using DMpro.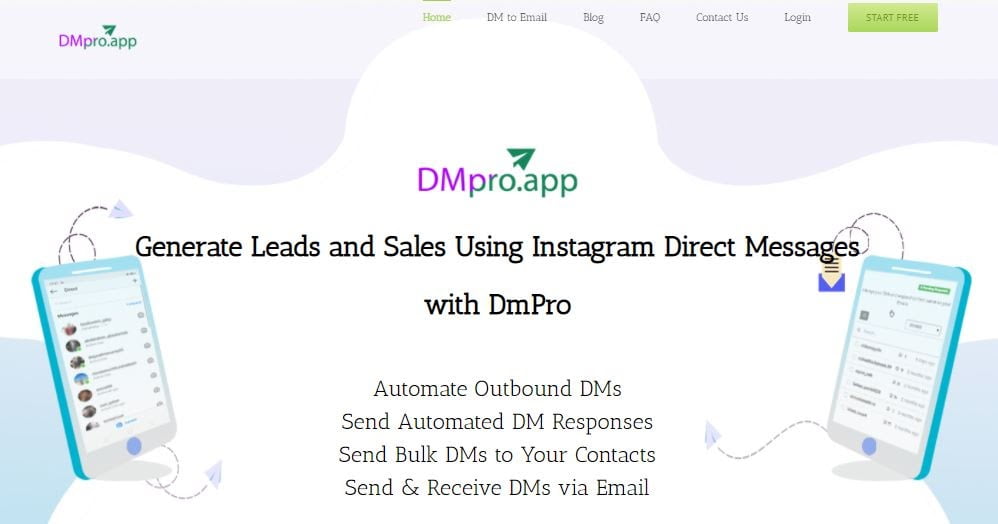 Features
Handling Instagram DMs on PC

Sending and receiving DMs via Email

Automating all DMs

Sending automated DM responses

Sending bulk DMs
2) BuddyPress
BuddyPress is a WordPress plugin that was developed by combining a number of different WordPress plugins. It incorporates social networking functionality and functions into what is undoubtedly the most widely used content management system on the internet.
If you want to run a social network for your business or institution, BuddyPress is the way to go.
An intranet or internal networking channel, a niche social network, or a platform for introducing new products are all possibilities. If you don't like WordPress as a primary content management tool, BuddyPress is a good option to stop.
WordPress is often the victim of malicious attacks due to its widespread use.
There are always security precautions you can take to keep your WordPress (and thus BuddyPress) site secure, but all of that added safety comes at a price.
Features
BuddyPress is for you if you want to add social networking to your WordPress website or create a social network using the WordPress platform. Take the site to the next level with user profiles, activity sources, user groups, and more on the WordPress platform. If you're already familiar with WordPress and want to run a website with social networking features, BuddyPress is a great option.
3) Dolphin
Dolphin is an open-source content management tool for creating social networks, with over 300,000 websites using it. Dolphin Pro has over 30 modules, 2000 functions, and 1000s of extensions in its current stable state.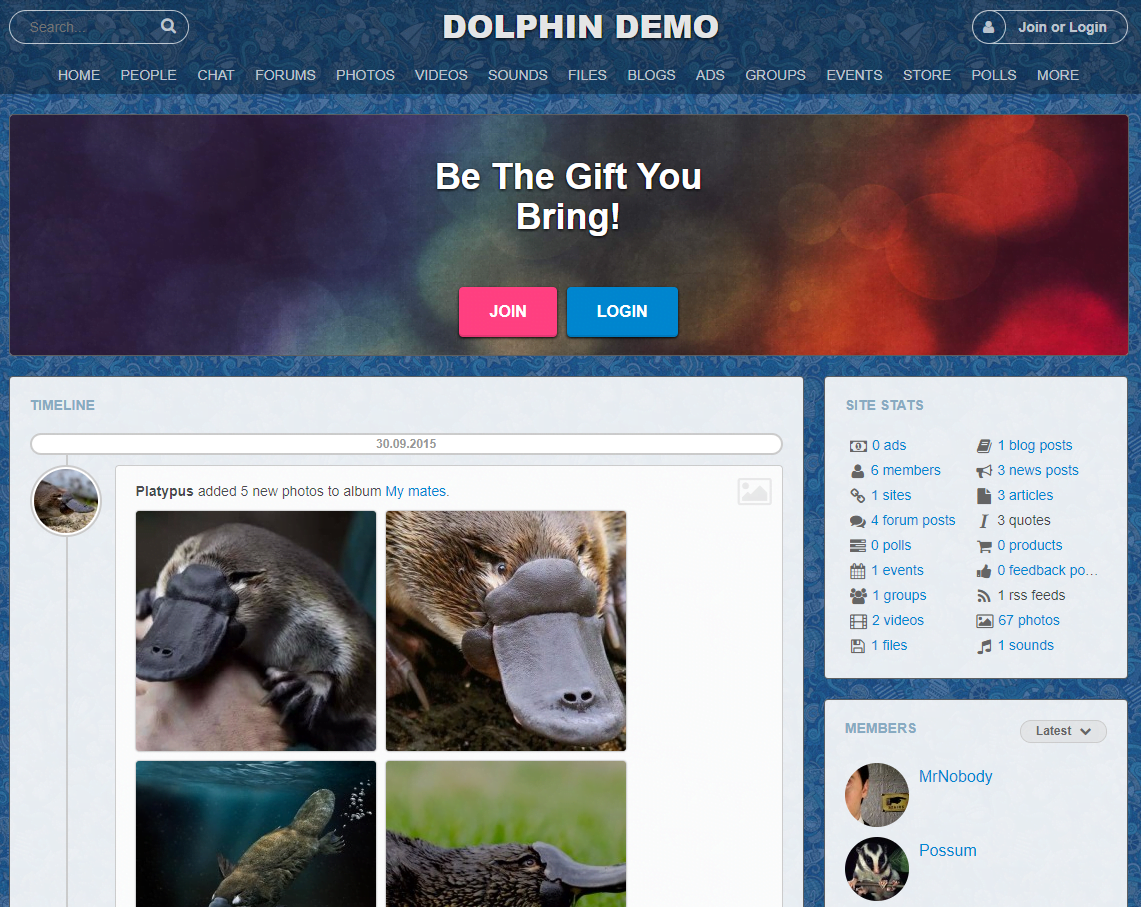 Features
This tool provides apps for mobile devices, video chat, voice recording, forums, groups, messenger, and file sharing. Dolphin is the most feature-packed content management system on the market. It can be used to build a social network directly.
Whatever type of network you choose to build, Dolphin is likely to have a module to support it. Dolphin isn't the most user-friendly social networking content management system to set up and maintain. It may be necessary to attribute in certain situations, which can be a turnoff for social networks trying to create their own identity. Other open-source social networking sites, such as Elgg and Oxwall, offer many of the same features as Dolphin. If you're looking for a good dolphin-friendly host, HostNamaste is a good choice.
4) Elgg
Elgg does provide you with a broad range of resources for creating an engaging online community, including file management and user account management. You may build a platform with comprehensive user profiles using a range of application programming interfaces (APIs), plug-ins, and extensions.
Full networking capabilities (including instant messaging, profile uploading, and internationalization) are also included, as well as integration with multimedia apps, games, and forums. Themes and other customizations are also supported by Elgg's APIs.
Features
Avatars, dashboards, contacts, communities, profiles, and widgets are all available to all users in addition to the regular features. Blogging with killer content ideas, bookmarking, personalized websites, and message boards are all supported by Elgg, as well as extensive activity monitoring.
Multiple databases link provide back-end support for all of these features, which are all controlled by the administration system. Though Dolphin is often regarded as a 'fast' to install and upgrade solution, Elgg has many of the same features and is completely open-source.
Dolphin users who do not use Dolphin Pro, on the other hand, are often required to provide attribution, which may discourage companies from white labeling their social network.
5) Oxwall
Oxwall is a social networking platform that scales to meet the needs of everyone seeking to build a network for a variety of purposes. Here are five examples of typical applications:
Family and friends

A website dedicated to fans

For a good cause, a group effort

Tool for coworkers to collaborate

a dynamic community of like-minded businesspeople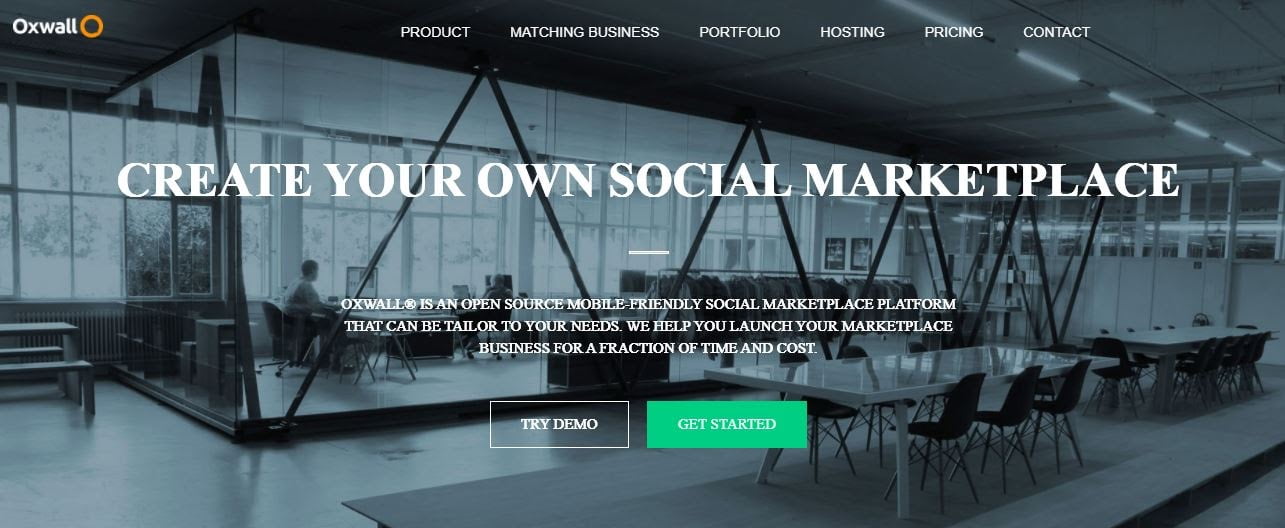 Features
It's open-source which means it's free to use and highly customizable. Oxwall is a PHP and MySQL-based framework with a lot of flexibility. You can set up multimedia sharing, blogging, forums, wikis, and groups. Furthermore, friends can communicate with one another, there are several language options, and commenting is accessible on virtually all platform forms.
Website administrators may use Oxwall to monitor users and content, moderate comments, and adjust privacy settings. With a range of themes and a site builder app, web designers can fully customize the look of the site. Oxwall also includes advertising management, built-in SEO, and comprehensive analytics for webmasters looking to promote and monetize their social network.
How to Host Your Own Social Network?
Uptime and the ability to scale up should be on your list of most important qualities to look for when shopping for a web host. Cheap shared hosting might be OK to start, but you will soon run out of resources and need to invest in cloud or VPS services. Review our top-rated hosting plans for social networks before choosing your next provider.
What is the Best Way to Handle Social Networking Growth?
While some social networking sites expand slowly or not at all, others are designed to scale rapidly. It is not unusual for a service to expand from a few hundred to several thousand users in a short period of time, for example. While some social networking sites expand slowly or not at all, others are designed to scale rapidly. It is not unusual for a service to expand from a few hundred to several thousand users in a short period of time, for example.
If this happens, make sure your social networking program, as well as your hosting provider, can handle the extra traffic. Consider what you want to achieve in terms of development in the future before downloading any social networking apps or selecting a hosting company.
Conclusion
Knowing the best social network application hostings and learning how to host your own social network is very helpful in the modern era in which we use social networks for almost any kind of communication. This article has introduced several social network application hostings and you can choose the one that you think best suits your needs. Wish you the best of luck!