There are mainly two main virtualization technologies available in the market today. Container Virtualization and Full Virtualization. Both have their merits and both give you a dedicated environment which you can modify and adjust to meet your requirements. In either case, both technologies allow you to adapt your server as your needs evolve. If you are not sure of what which one is right for your business, you can contact HostNamaste Team and an engineer will be happy to go through your needs and recommend the one which is right for you.
Table of Contents: Virtualization Technologies – Container Virtualization VS Full Virtualization - HostNamaste
Container Virtualization (Linux)
Container Virtualization (also known as OS Virtualization) provides a lightweight Virtualization environment. With container virtualization, the hardware of the server itself is not virtualized and you do not need to run an entire separate operating system. This results in considerably less overhead and resources that would have been used for running the guest OS, can instead be used for running your applications. If you need a lightweight virtual environment to run multiple applications in a Linux environment and do not need to run your own separate OS kernel, then our container virtualization service would be a good choice. You can perform live scaling of container based servers and this includes CPU power, RAM, hard disk space and more.
Also Read: What is OpenVZ Virtualization? – All You Need to Know about the OpenVZ Virtualization – HostNamaste
Full Virtualization (Windows & Linux)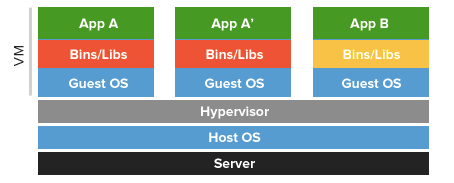 This environment will be as close as it can be to a baremetal server in a virtual environment. The hardware and operating system are fully virtualized. You can deploy additional drives, install your own OS (including Windows) and have full control over all aspects of the environment. HostNamaste uses the popular KVM virtualization technology. Just like container virtualization, you can scale this server up and down as your needs change. You can add more RAM, additional hard drives and CPU power plus a lot more.
Also Read: OpenVZ vs KVM VPS – What is the Difference? – Virtualization Explained – HostNamaste