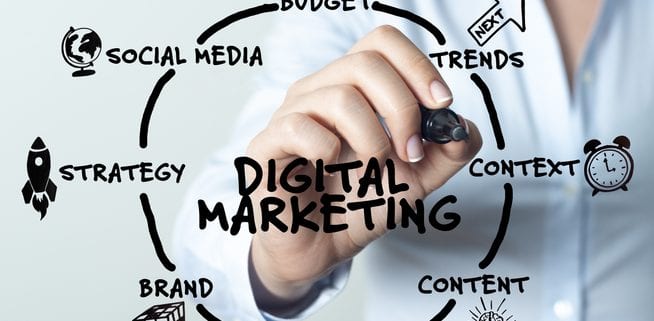 Having a digital marketing strategy is important for any business in today's digital world. A digital marketing strategy helps businesses to plan and execute their marketing activities using the various digital channels available.
There are many reasons you might need a new digital marketing strategy. Here are some of the most common:
6 Reasons You Need a New Digital Marketing Strategy
1) Zero Increase in Web Traffic
This is the most obvious sign that you need a new digital marketing strategy. If your website traffic has flatlined or even decreased, it's time to take a step back and analyze your current approach. There are many potential reasons for this to be happening, but the bottom line is that you're not reaching as many people as you could be.
 As such, you need to consider how you can change your digital marketing strategy to reach a larger audience. This could involve anything from changing your target market to revamping your website design. Whatever the case may be, don't be afraid to experiment until you find what works best for you.
Search engine optimization (SEO) is your top tool for driving web traffic, so make sure you're doing everything you can to optimize your site. This includes keyword research, link building, and creating quality content. If you need help with your SEO plans, there are plenty of resources available online or you could even hire a digital marketing agency.
2) Low Conversion Rate
Another sign you need a new digital marketing strategy is a low conversion rate. A low conversion rate means that your website is not effective at converting visitors into leads or customers. If you're not sure what your conversion rate is, you can calculate it by dividing the number of conversions by the number of website visitors.
A low conversion rate is usually caused by one or more of the following problems:
Your website is not designed for conversions. It's missing key elements like a strong call to action or a lead capture form.

You're not driving enough targeted traffic to your website.

Visitors are landing on the wrong pages.

Your website takes too long to load.

You're not offering an incentive for visitors to convert.
If you're experiencing a low conversion rate, it's time to take a close look at your digital marketing strategy and make some changes.
3) No New Leads
Are you finding that your current digital marketing strategy isn't generating any new leads? If so, then it's time for a change. Getting zero leads can be attributed to a number of factors, including poor target market selection, bad messaging, and an overall lack of focus.
You want to make sure that you're targeting the right people with the right message. If you're not, then no matter how good your product or service is, you're not going to generate any new leads.
4) Decrease in Social Engagement
One of the most important aspects of a digital marketing strategy is social media engagement. If you're seeing a decrease in social engagement, it's a sign that your current strategy isn't working as well as it used to. Social media marketing is a different beast than it was even a few years ago, so what worked in the past might not work now. A new digital marketing strategy can help you get back on track.
 For instance, Facebook's algorithm has changed a lot in recent years. Now, the platform favors content that is more engaging, meaning posts with images or videos tend to do better than those without. If your Facebook strategy consists mostly of text-based posts, it's time for a change.
New social media platforms, like TikTok, are also useful in reaching younger consumers. If you're not utilizing these platforms, you could be missing out on potential customers.
5) Low Returns on Paid Ads
If you've been running your paid campaigns for quite some time now but you're not seeing the results you want, then it might be time to consider a new digital marketing strategy. Paid ads can be effective but if they're not working then it's time to try something else.
The current trends in paid digital marketing are ever-changing, and what worked a few years ago might not be as effective now. It's important to stay on top of the latest trends and changes so that you can make sure your campaigns are as effective as possible.
6) High Bounce Rates
Lastly, high bounce rates on your website could be an indication that your digital marketing strategy needs an overhaul. A high bounce rate means that people are visiting your website and then immediately leaving without taking any further action. This could be for a number of reasons, but it's likely that your website or landing pages are not effectively selling your product or service.
 What you can do is take a look at your website design and make sure that it's easy to use and visually appealing. You should also take a look at your landing pages and see if they're effective in converting visitors into leads or customers. If not, then you need to work on creating better landing pages that offer a clear value proposition and have a strong call-to-action.
Takeaway
Your digital marketing strategy should evolve along with customer preferences. As such, you need to review and update your campaigns on a regular basis. A digital marketing agency can help you evaluate your current marketing efforts and develop a new plan that's more effective.