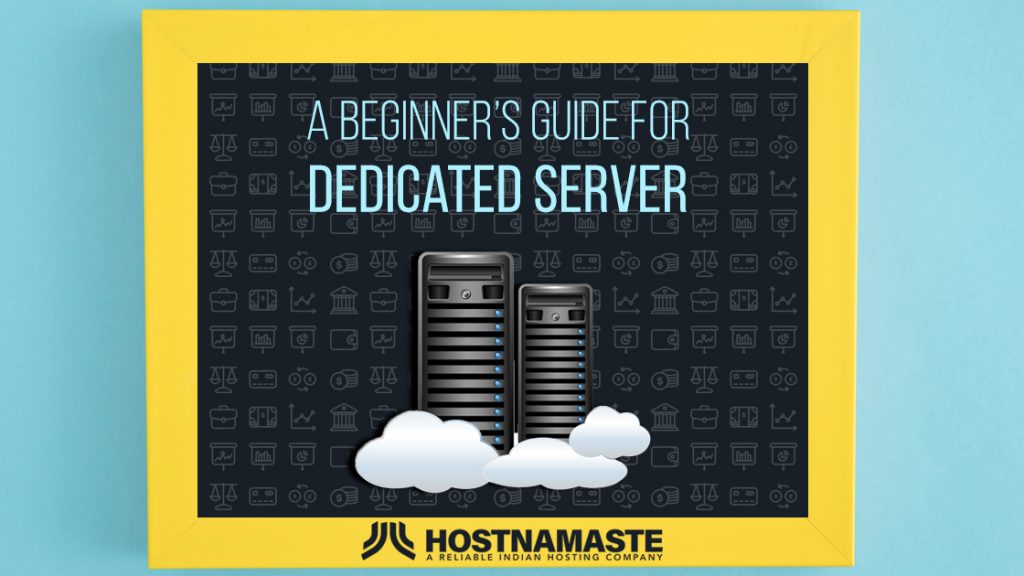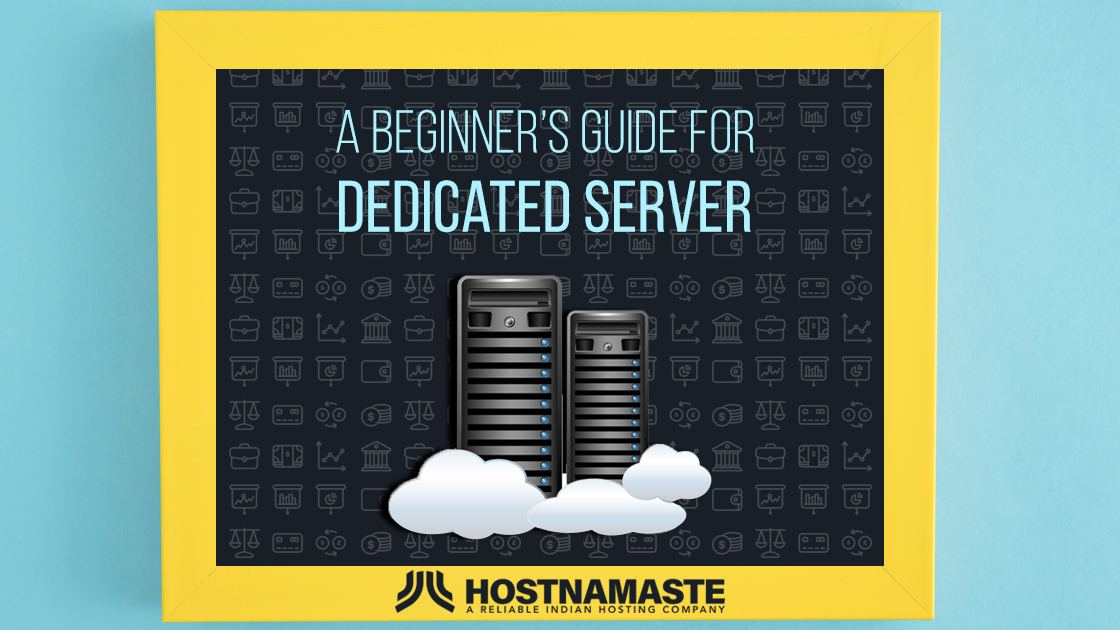 In Dedicated Server Hosting, you get a single server exclusively to yourself, so you won't have to share the server with anyone else. You can tailor the whole server according to yourself, in order to serve your own needs and according to the requirements of your website. Dedicated Server are usually on the more expensive side, but you get various options and multiple features while paying for it. If your website is being visited by large amount of traffic in a short duration of time, dedicated serve is the ideal option for you to go for.
Table of Contents: A Beginner's Guide For Dedicated Server - Get Started with Dedicated Hosting in 2022 - HostNamaste
Hide
Just like normal computers, dedicated servers have hard drives, microprocessors, RAM etc., however, they are pretty big in size. Basically, when a computer is specifically designed to handle large amount of data, you can call it as a sever. If you have such a computer exclusively to yourself, that's a dedicated server for working for your domain.
A Beginner's Guide For Dedicated Server – Get Started with Dedicated Hosting
Dedicated server can be classified to two primary parts, which are as follows:
Managed
When you allow another company to maintain the dedicated server for you, so that it runs flawlessly, the whole procedure is termed to as Managed Server. The only thing you need to do is send information to your hired company. Generally, such managed dedicated server offers benefits, such as operating system updating, updating kernels, filtering spams, DLL files, 24×7 help desk, 24×7 monitoring, virus filtering etc.
Unmanaged
Unmanaged Dedicated server is the one who is responsible for controlling the whole server. All of the maintenance and actions of the server depends solely on you.
Advantages of Dedicated Server
There are many advantages of choosing a Dedicated server hosting includes:
Control
No matter the type of server you choose, managed or unmanaged, the control at last lies in your own hands. You can change the software as per your requirements, and even improvise the server based on your conditions.
Secure
As you are solely in control of Dedicated Servers, you can create the requirements as per your own security, and make it the most secure server. As the server is not shared among websites, it is more difficult for a person to gain access to your passwords, information and files. This, combined with regular updates and security patches make it one of the finest and secure hosting options available.
Reliability
Most of the people purchase dedicated severs due to the reliability offered by them. As you are the person in control, you control the updates required, all the changed and the minimum downtime. You can even pre-plan the budget dedicated servers for all the repairs and maintenance, so that the expenses do not burn a hole in your pockets. As you are not sharing your bandwidth with other websites, you can ensure that none of your visitors face bandwidth issue.
Scalability
When you start a new business, your business needs are smaller. You do not need a huge amount of resources to start a website, however, as your business grows, so will your website. By having a dedicated server, you can increase the size of your website whenever you want to.
Performance
Dedicated Servers handle a large amount of information at any given time. Therefore, you can depend on the server for its performance, as it won't be showing any downtime while your website faces heavy traffic.
Flexibility
When a server is shared by more than one website, no website has full access to features. This happens because if you change some features on the server, it will also affect other websites on the server. Though, this problem is solved with dedicated hosting, as the client always has all the resources and the server for themselves, allowing for better control or flexibility.
How To Wisely Choose A Dedicated Server
Like all the companies are different and so its their working, each website on the internet is different. Their needs may not be alike, nor their uses. Therefore, it is important to identify the software requirements and hardware, when selecting a hosting service. Some of the following parameters are important in selecting a hosting service:
Memory Needs
Before deciding on a dedicated server hosting, you need to check whether the hosting plans meets your memory requirements or not, as this will directly affect your loading speeds. This is displayed in the form of Random Access Memory or RAM. RAM is the storage capacity available, which allows the visitors to access information on the server. The more RAM a website has to itself, the faster it will load.
Processor
If you are opting in for a dedicated server, you need to specifically look out for the processor. This usually depends on the type of plug-in and applications you have on your website. Websites which have incredibly heavy CPU-intensive scripts, SQL servers, special servers for gaming etc.
Storage Needs
If you purchase a dedicated hosting plan, you need to be assure that you have the right amount of space. You can choose the number and type of hard disks you will use on your dedicated servers. This will highly depend on whether the data being handled is sensitive and unique or not-so-sensitive. Websites, which contain some special or unique data usually have one primary hard disk to store the data, and all other hard disks act as a backup. This way, the unique data is never lost and is kept safely. On the other hand, people who need more space and don't need a backup can use the other hard disks as extra space, when the primary disk is full.
Conclusion
While looking for a dedicated server web hosting company, you need to take 3 major factors into account. These are namely, technical support, up-time and customer reviews. As you opt for a company, you need to ensure that their technical support can help you with all your queries and technical assistance. Up-Time is necessary, as whenever your website goes down, you lose customers as well as credibility. By viewing the customer reviews, you can assure yourself of these factors and check whether the hosting company is worth buying services from, or not. If you are looking for a trustworthy company and customizable options in your hosting plans, you need to check out HostNamaste's Dedicated Servers.