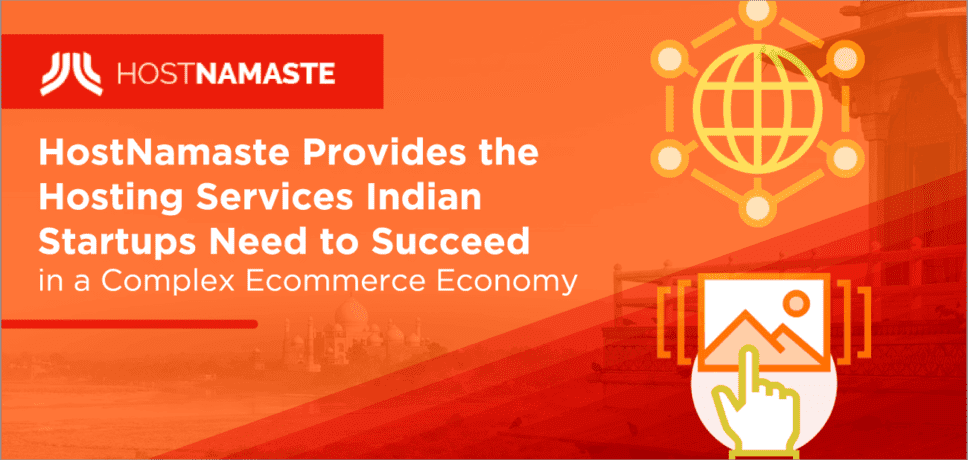 HostNamaste was recently featured HostingAdvice.com. Check out the article below and click the link below to check out the full read!
HostNamaste Provides the Hosting Services Indian Startups Need to Succeed in a Complex Ecommerce Economy
"While Indian startups have gone through periods of low investment in the last five years, the country's economy remains strong. That's why HostNamaste.com wants to empower more entrepreneurs in India's startup community by offering high-performance virtual servers and fewer barriers to entry. The hosting provider's team is dedicated to delivering affordable plans, robust customer service, and tools to grow. To further that commitment, HostNamaste offers free hosting for open-source projects that can help Indian startups succeed." 
From 2014 to 2016, many Indian startups were trying to remain viable as investment money left the country. The average funding deal for a tech startup fell to $4.9 million in 2016, dramatically less than the $15.8 million average the sector saw in 2014.
That drop in investments left many entrepreneurs second-guessing their business strategies, and some even thinking about closing up shop. Amid these challenges, HostNamaste was founded to help entrepreneurs get online projects up and running quickly — and remove barriers to entry.
HostNamaste offers high-performance virtual servers in five locations around the world along with a suite of tools aimed at helping startups succeed.
Its list of features and services include fast SSD hosting, cPanel, WHM access, unlimited free migrations, and a 100% network uptime SLA. And HostNamaste is powered by some of the best technology in the business — CloudLinuxOS with LiteSpeed Web Servers. read more here
Learn more about HostNamaste Today!
To learn more about HostNamaste and our offerings, visit us online and submit a ticket to have one of our trained professionals assist you! https://www.hostnamaste.com/
Mitesh is CTO at HostNamaste.com. He shares his web hosting insights at HostNamaste blog. He mostly writes on the latest Web Hosting Business, News, Trends, WordPress, Storage Technologies, Windows, Linux Hosting Platforms and Control Panels.