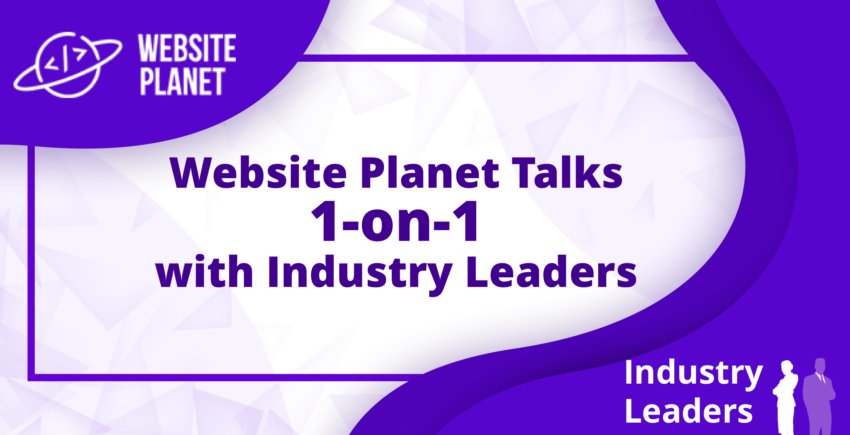 HostNamaste was recently featured on WebsitePlanet.com. Check out the article below and click the link below to check out the full read!
Table of Contents: HostNamaste Featured On WebsitePlanet.com – High Quality Hardware and Service for a Great Price
Hide
Mitesh Ganatra, owner of HostNamaste, refuses to jeopardize his clients' websites by overloading their servers. Their high-quality hardware allows them to bundle many feature and resources at a great price.
With servers located in Los Angeles, Dallas, Jacksonville, USA, France, Europe and Mumbai, India, no matter where your target audience is, a server from HostNamaste is always just a short distance away.
Can users register and purchase domain names through HostNamaste?
Yes. Domain names can be registered and transferred from our website within a few minutes. We currently have 10+ popular top-level domain names on our website and growing as it demands.
What Web Hosting plans do you offer?
We offer a wide range of Web Hosting Plans. Linux Shared Hosting, Linux Reseller Hosting, Windows Shared Hosting, Windows Reseller Hosting, OpenVZ VPS, KVM VPS, Windows VPS, cPanel/WHM Managed VPS, Plesk Managed VPS, VPS Resource Pools / VPS Reseller, Hybrid Smart Servers, Budget Dedicated Servers and Bare-metal Dedicated Servers. Clients can select a hosting service from our multiple server locations which include the USA, France, UK and India. Our datacenter in Russia is opening shortly.
What is a VPS and what options do you offer?
VPS stands for Virtual Private Server. It is a Virtual Machine also called Virtual Dedicated Server (VDS). VPS runs its own Operating System and clients have root access to manage and install their desired software, websites and projects on their own installed OS.
We offer a wide range of VPS plans, starting from the low range OpenVZ VPS (Container-based Virtualization), KVM VPS (Kernel-based Virtual Machine), Windows VPS, cPanel/WHM Managed VPS, Plesk Managed VPS, VPS Resource Pools / VPS Reseller to Hybrid Smart KVM Servers in USA, France, UK and India.
What are the advantages to hosting on a dedicated server?
There are several advantages of choosing dedicated server over other types of hosting services.
First and foremost is server's root/administrative access on your own server, and you will get all the resources (CPU, RAM, Disk Space, Bandwidth, IP Addresses etc.) of the server allocated to your sites only and not going to share with any other clients.
Second, security. Hosting your website on a server that is solely yours greatly reduces security risks. Since you are not sharing the resources with other companies, you don't get the unwanted attention their sites attract. Dedicated server hosting offers the best security against the usual threats such as malware, viruses, hackers, malicious content, spam, and other forms of cyberattacks.
Third, value for your money. Setting up your own server infrastructure requires a massive amount of resources, money, and time. Such investment is a huge risk considering how quickly hosting technology progresses in this age. On the other end of the spectrum, going for a dedicated hosting solution gives you full control and access to your server's configurations and resources for a fraction of the price.
Fourth and final, is to have your own IP address. With Shared Hosting, thousands of websites are hosted a single server with the same IP address. As these sites share resources and space, sites with high traffic consume a significant amount of resources, adversely affecting the performance of other sites. Or, if there are not enough resources available, site performance  will slow down tremendously. Dedicated servers come with a unique IP address which greatly decreases the possibility of web outage.
What are you dedicated server hosting plans?
We are offering a wide range of budget dedicated, hybrid dedicated and bare-metal dedicated servers starting from $29.99/Month to $279.99/Month in multiple data center locations (USA, France, UK and India) around the world.
We provision dedicated servers in less than 8-24 hours as soon as the payment has been authorized successfully.
Is SSL included with hosting?
Yes. We offer free Let's Encrypt and Comodo / Sectigo SSL Certificates which can be install  from the hosting control panels easily within a few minutes.
Do you offer migration services for moving existing sites to HostNamaste?
Yes. Clients don't need to stress over the confounded migration process. Allow us to deal with everything with our free white-glove migration service.
What security measures are in place to protect against hackers and other cyber threats?
Digitization has made life easier than ever. Most of our interactions, communications and even transactions are being done digitally, with the help of computers. As comfortable as this medium is for us, it also poses a risk to your precious data. With the advent of technology, the number of hackers and scammers has also increased substantially.
Therefore, all our servers are protected with the most advanced technologies on the hosting market today, including hardware firewall, virus scanning tools, anti-spam protections, and DDoS Protection.
Our Linux Servers are protected with  CSF and CageFS technology for security and daily scanner on each account through cron. Our Windows Servers are protected with Windows Firewalls, Different Ports than Usuals, Custom Remote Access Configurations.
Where are your servers located?
Our servers are located in Los Angeles, Dallas, Jacksonville, USA, France, Europe and Mumbai, India. Clients can choose their preferred location when placing their order. No matter where your target audience is, a server from HostNamaste is always just a short distance away.
What support services are available to your customers?
Your website is excessively vital, making it impossible to be disconnected, which is why we offer a 100% uptime Service Level Agreement. Our friendly and knowledgeable team is available 24 hours a day, 7 days a week to answer any queries or concerns you may have though our Help Desk, Support Ticket, Email, Live Chat, Skype and Phone Support Services.
Learn more about HostNamaste Today!
To learn more about HostNamaste and our offerings, visit us online and submit a ticket to have one of our trained professionals assist you! https://www.hostnamaste.com/