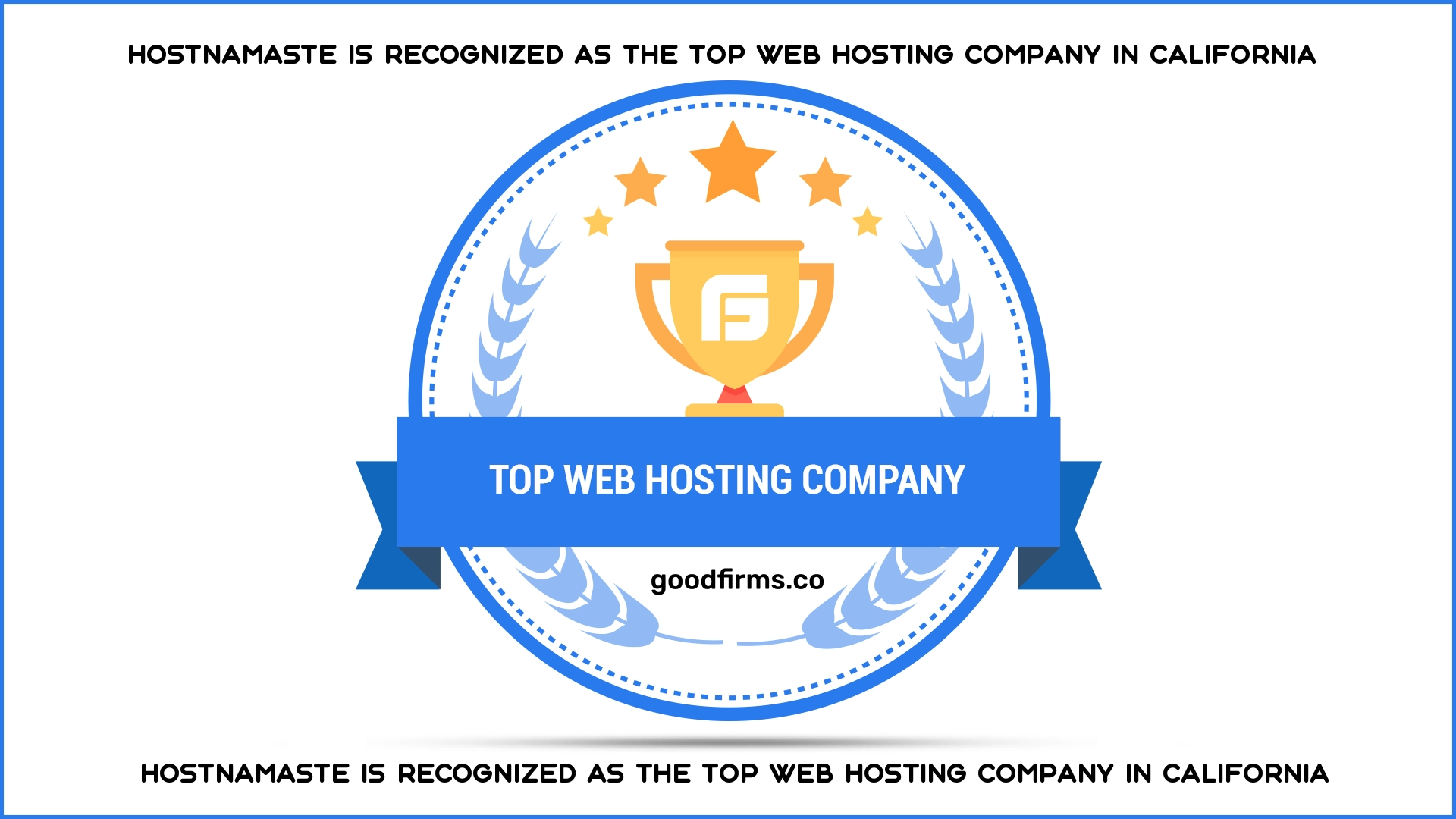 HostNamaste is a reliable web hosting company that offers best-in-class VPS, hybrid and dedicated servers for small and big websites across the US, UK, India, Russia, and Canada. The company offers clients the best services at a competitive price.
The company was born out of necessity to provide good hosting services capable of understanding clients' needs and had the resources to provide support. As a company, HostNamaste is committed to customer service at affordable prices that are well below the industry average. The entire support staff interacts with all customers with utmost professionalism and courtesy. The company provides high-quality services by offering many features and resources for a great price. The team understands what customers need and provides service whenever the customers need them.
Table of Contents: HostNamaste is Recognized As The Top Web Hosting Company in California - HostNamaste.com
Hide
HostNamaste is Recognized As The Top Web Hosting Company in California
GoodFirms Research Process
GoodFirms is a renowned B2B platform that connects service seekers and companies in one place. All the companies listed on the website are based on three critical parameters of Quality, Reliability, and Ability. After further evaluation, the companies are ranked under separate categories on the GoodFirms website.
HostNamaste was also evaluated based on the same parameters, and it was found that they have been delivering customized hosting plans and many other features, so they are ranked among the top web hosting companies at GoodFirms.
Web Hosting Services
HostNamaste's web hosting service provides clients with features in easily accessible statistics like server data, bandwidth webspace, checking their website stats, work with MySQL database, etc. Moreover, the team of professionals at the company follows strict policies and procedures required to offer hosting services. They follow strict policies to design, develop, plan, and protect clients' website data by keeping in mind the time aspect.
HostNamaste is a reliable web hosting service provider and always takes responsibility for protecting their client's websites from malicious attacks and transferring text file images in other forms of unauthorized visitors to the server. The company has utilized the latest tools and technologies to help client's business grow to new heights. So, for providing excellent web hosting services and round-the-clock support, HostNamaste is listed as one of the top web hosting companies in California at GoodFirms.
The company provides clients with various hosting options like Linux shared, Linux reseller, Windows shared, and Windows reseller. The clients can choose any of the packages according to their needs, and they receive immediate access to all the hosting services. The team continuously stays available to answer any queries or concerns of the clients. Additionally, they also provide a hosting service that promises  99.9% uptime during usage. The company uses the latest AMD and Intel Xeon processor with raid configuration that promises maximum server uptime and stability. Utilizing all their knowledge, expertise, and time, the company offers the best possible compatible solutions that suit its business needs.
The company also provides options to their clients to create a customized hosting package for their specific needs. They make sure that the client's data is secure and there is minimal downtime while transferring their data from the existing servers to the company's dedicated servers. The strategies prepared by professional teams for different hosting plans enable clients to make use of high-performing services and the company's server expertise. So, for the knowledge and innovation showcased by the team to provide affordable shared hosting services to clients, HostNamaste is on its way to being ranked among the best shared hosting providers at GoodFirms.
About GoodFirms
Washington, D.C.-based GoodFirms is a maverick B2B research and reviews company that helps in searching the mobile app development, web development, and IoT companies giving the best services to its patrons. GoodFirms' extensive research process ranks the companies, boosts their online reputation, and helps service seekers pick the right technology partner that meets their business needs.