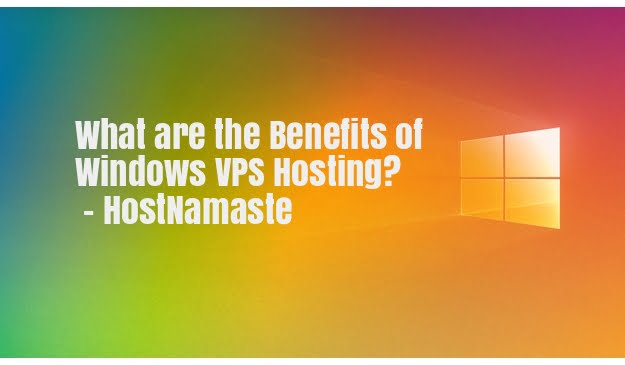 What are the Benefits of Windows VPS Hosting in 2022? – Top Advantages and Disadvantages of Windows VPS Hosting – HostNamaste
There are so many sorts of hosting that one's mind may easily get baffled. There are advantages and disadvantages of each sort of hosting, and it entirely depends upon your website's needs.
Not just that, the configurations and features are also no less confusing. There are some huge considerations like Storage, CPU, Bandwidth, Domain allowed, plan upgrading, SSL, migration, and the story doesn't end up there!
You may face gimmicks (which are truly hard to recognize), such as high renewal costs, additional costs, etc. 
There's no one fit for all sorts of web hosting available, but if you ask any experienced expert, he'd say – "Go for VPS."
But why?
Well, VPS hosting is actually tremendous, as it is much more affordable than dedicated servers and comes with several advantages matching those of dedicated servers. Safety and flexibility are at the top, and yes, it's a hundred times better than shared hosting!
In 2018, the VPS market was estimated at $2.6 billion, and it's expected to touch $8.3 billion by 2026, with a blazing compound annual growth rate touching 16.2 percent.
It's time to dive deeper now!

Now, here comes the straight definition:
A Windows VPS hosting runs on Windows OS, and if you're planning to use Windows applications such as Microsoft FrontPage, ASP.NET or Microsoft Active Server Pages, then it proves to be too useful.
In contrast to that, Linux VPS runs on a Linux OS server.
Now, let's summarize the core differences between the two:
Compatibility: Windows hosting is superb for Windows-specific platforms such as MySQL, MS Access, ASP.NET, and VB Development.
Control Panel: Plesk is a user-friendly control panel used for Windows VPS, whereas Linux VPS uses Web Host Manager (WHM) or cPanel for it.
Ease of use: Windows has a more intuitive interface in contrast to Linux.
Support: With Windows, you enjoy dedicated support via Microsoft. On the other hand, Linux is an open-source OS, which means you can get support through the community forums only.
What are the Eye-Opening Benefits of VPS Hosting in 2022?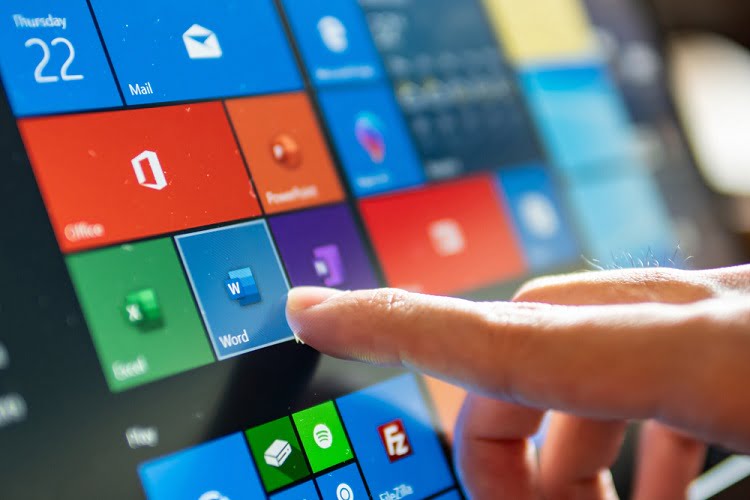 Why is there such a great craze of VPS hosting nowadays? Why are so many people praising this sort of hosting over anything else? It's time to quench the questions and understand the core benefits that push you towards buying VPS hosting.
Shall we?
The Biggest Benefit: Cost-Effective Solution
Well, you're not buying a dedicated server in true words, but you actually are!
Are you feeling confused?
The balanced expense of dedicated and shared servers gives birth to the VPS server. When shared servers fail to tackle the growth of your website, Window VPS hosting proves to be a golden solution.
It further permits the customization according to the requirement provided amid a gainful plan by the hosting service provider. It means if you tap the right hosting provider, you'll hardly feel the need for a dedicated server even if your website thrives to a tremendous level. You can simply upscale your plan and keep reaping the benefits!
The Most Wanted Benefit: Utmost Safety
In the world of website hosting, once it was said that safety comes at a price, but modern-day VPS hosting has proved the claim wrong! In shared hosting, actually, nothing is fully safe, as, down the line, the resources are shared among so many websites.
It's like a fish destroying the whole pond. Here, the fish is a spammy website, and the pond is the rest of the website sharing the same server. 
If one website is hacked, each website using the same server actually comes in the loop. Here's the jaw-dropping fact that – 100,000 websites are hacked DAILY! 
You truly don't want to be a part, and neither do you want to shed a huge bulk from your pocket for the dedicated server. 
VPS hosting eliminates this threat. Here, you've got the security control in your hand, and security breaches can't hinder your proceedings. May you think that VPS is as safe as a dedicated server?
Well, the difference is the same. You get between 99.5 and 100!
The "Big Savior" Benefit: Data Backup
After buying Cheap Windows VPS hosting servers from a reputed web host, you'll find it pretty convenient to maintain your data's directory manually and through the automation process.
The server generates the backup of the file to tackle the occasion of data loss and causality. It means there's hardly any dependence on expensive third-party apps or plugins for backups. Not just that, the backups generated by the server are much more dependable.
This is a sort of Windows VPS feature that relieves everybody!
The "Thrilling" Benefits: Speed is Fast and Furious
The importance of webpage loading speed is higher than ever in 2021. By the way, Google has launched a dedicated update (for Core web vitals, which have direct contact with the webpage loading speed) for seed in June month.
Shared hosting doesn't offer much speed, and the whole world knows that!
In VPS, as you virtually own a server, and also the resources are actually dedicated to you, the performance is a mile better than what shared hosting offers.
Also Read: 6 Reasons to Use Windows VPS Hosting for Your Growing Website
The "Convenient" Benefit: Easy to Use Without Expertise
Windows-based servers are pretty user-friendly for business owners having little technical know-how. Windows VPS accompanies a graphic user interface, which makes it perfect for beginners. You find convenience everywhere, no matter it's the interface itself, control to manage the hosting, publishing, or altering website's content.
You get control of the whole operating system (yes, we mean administrator access), which means you can carry out a lot of procedures without even needing to ping the hosting provider. Less dependence always means less tension.
Payments Compliance: 
VPS is considered the best web hosting option for mid-sized eCommerce websites, and the core reason behind it is payment compliance. We've already discussed how unsafe shared hosting is, and when it comes to sending/receiving payments, security is the biggest consideration (and requirements).
VPS is very safe!
Imagine if you own a huge eCommerce business selling a heap of products online. Large volumes of traffic will be visiting your website, with so many people paying online to purchase your products. 
Do you really think anything else could be more affordable and dependable than VPS hosting to tackle all that?
Some Other Considerable Benefits: 
Windows VPS hosting is found to be compatible with the majority of the control panels like Plesk, DotNetPanel Helm, etc.

Availability is also on the positive side. The website downtime is close to what dedicated servers offer. 

You can set Windows VPS with MYOB and Microsoft Office. So, your office's virtual servers will be accessible from any location. It's truly amazing for entrepreneurs who travel or have a big team that keeps on switching seating arrangements.  

It uses every bit of allocated resources in your system and ensures maximum site performance. Also, the applications can run at ultra-rapid speed. 

In most cases, you get a great amount of RAM, Storage, and bandwidth, which means that even humongous surges in the traffic won't collapse your website. 

High resilience servers are used, which you can upgrade without any service interruption.
Buying Windows VPS? Here are the Big Considerations!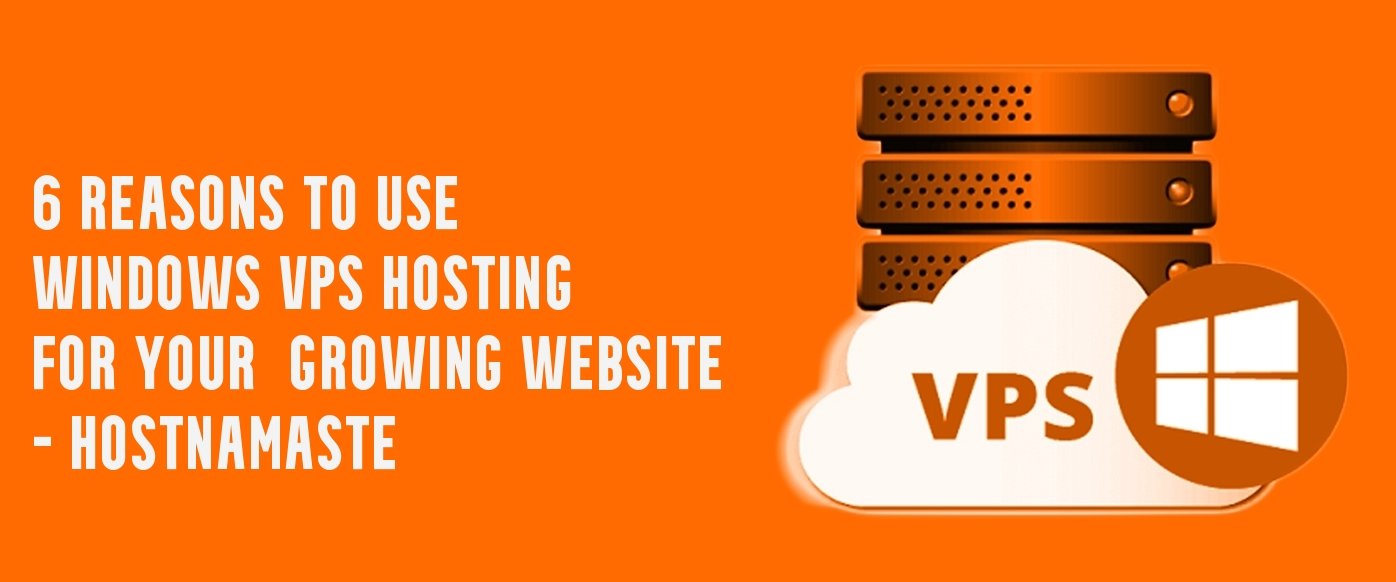 Undoubtedly, Windows VPS hosting is a wonderful and beneficial decision, but does it truly mean that you should show haste? 
Well, not!
All web hosting providers aren't equal. So, sit back, and understand the major considerations before your transaction.
Plesk Included: If you're buying a Windows VPS hosting, you deserve the Plesk control panel. Setup procedures and automation processes get so simplified with Plesk. You matter if you're a tech-geek or non-tech, you should go for Plesk.
RAM and CPU: Content Management Systems like WordPress, Drupal, Joomla, etc., need high RAM, and it's worth checking the RAM offered with your Windows VPS plans for the smooth functioning of your website. CPS offers extra functionality to the system admins, and generally, you get 1 or 2 vCPU with the basic Windows VPS plans.
Storage Space and Bandwidth: If your website comprises a lot of data, you certainly need enough storage space. Fortunately, you get enough of it most of the time, but don't ignore it. Bandwidth will help in the smooth serving of data to your website visitors. You can also go for the KVM Storage VPS option, which supports the Windows OS.
Scalability: You certainly won't like your website's growth to halt, and to meet the requirements, you'll have to upscale your Windows VPS plan one fine day. So, check the prices, features, etc. of higher plans as well.
Also Read: Top 5 Free Windows Open Source Web Hosting Control Panels
The Last Word from the Expert
You're not spending a huge amount of money as you do on dedicated servers, but still, everything falls strictly in favor of your website. It's the most robust solution for fast-growing websites and does save you a bucket full of money without compromising on luxury!
Each day there are number of applications being installed onto Windows VPS servers is increasing rapidly. There are so many people utilizing the control and flexibility of a Windows VPS to their benefit.
So, don't stay behind; just get a Windows VPS Hosting for your website, and feel the thrill and relief every day!