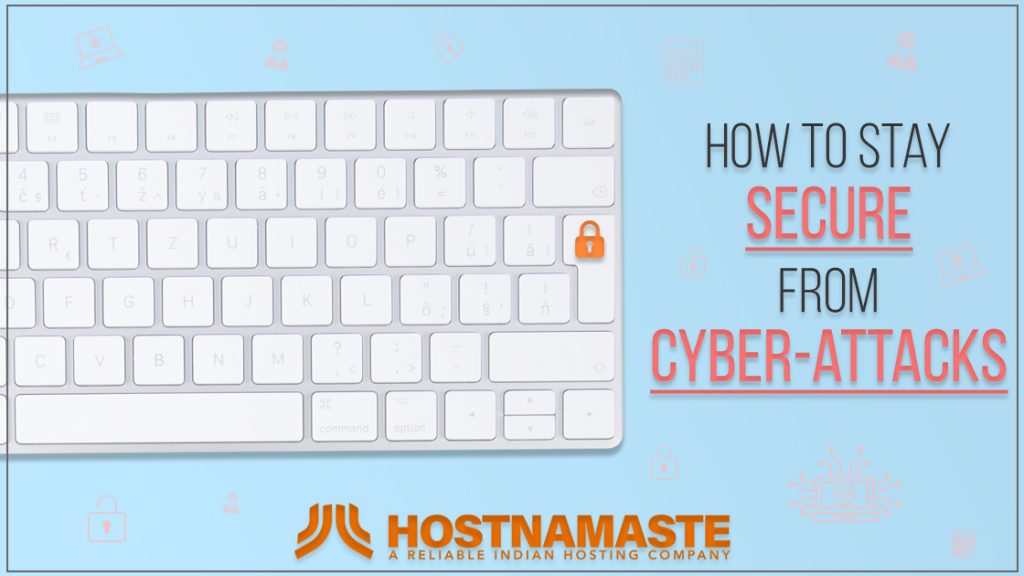 Digitization has made life easier than ever. Most of our interactions, communications and even transactions are being done digitally, with the help of computers. As comfortable as this medium is for us, it also poses a risk to your precious data. With the advent of technology, the number of hackers and scammers has also increased substantially. The threat these pose come as hacking into your social media accounts, using someone else's debit/credit card details, or making illegal attempts to access someone's else information.
However, by keeping some simple precautions, you can stay protected from all such Cyber Attacks. Following are some of the protection measures you can undertake to be safe from all kinds of threats.
Any software, which uses internet, must be updated on a regular basis, as it may contain a vulnerability, which may allow your information to get leaked. The developers keep repairing such vulnerabilities with each updates, which is why each update is essential. Keep your software up to date, to avoid any unforeseen circumstance.
Using A Different Password For Different Accounts
Suppose you have the same password for all your emails, social media accounts and bank accounts. If one person is able to know this password, he will have access to all your digital accounts containing all sort of information. To avoid such scenario, it is important to keep different passwords for each website. It is also recommended that you use random text as your password, over some meaningful words, as they are hard to guess. You may also use a combination of small case, capital letters and numbers to make your combination even stronger.
Download Your Software From Authentic Websites
Often, we tend to download our software from non-trusted websites. These also contain the torrents, which more than often contain a virus or vulnerability. Software from such sources are modified by hackers to steal user's information. You need to be careful of such scenarios, and always download your software from authentic sources.
Make Use Of Incognito/Private Mode While Accessing Your Accounts From A Third Party Computer
Many third party computers are configured to automatically save user's credentials. While using incognito mode, the browser does not store any type of user credentials or history, which is why you must use it for browsing on any third party computer or mobile.
Avoid Opening Links Of Free Prizes, Discounts, Prizes And Lotteries
More than often you will see a mail in your inbox, saying you won a free gift or lottery. Even though you have not bought a lottery, there will be some prize waiting for you on some random website. Do not open such websites, as these are nothing more than spam. By opening such links, you potentially make your computer vulnerable to external attacks.
Make Use Of On-Screen Keyboard While Working On Third Party Computers
Some third party computers contain software, known as Keylogger, which can record all the data entered by a user using the physical keyboard. You may become suspect to such an action, which is why it is better to use an on-screen keyword while filling user's credentials. This will bypass the keylogger and keep your data safe.
Related Web Hosting, VPS Blog / Web Hosting Business News: