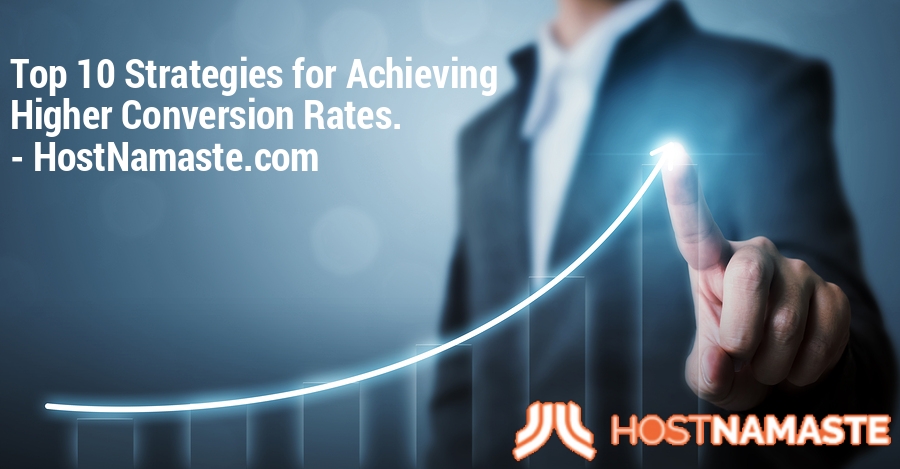 In today's competitive digital landscape, it is becoming increasingly important for businesses to make sure they are maximizing their return on investment (ROI). Conversion rate optimization (CRO) is a key way to do this.
What is Conversion Rate Optimization?
Conversion rate optimization (CRO) is the process of optimizing the conversion rate of a website or landing page. The aim is to increase the percentage of users who complete the desired action, such as completing a purchase or signing up for a newsletter. CRO involves understanding the customer journey, optimizing each step of the process, and testing different elements to determine what works best.
Strategies To Improve Conversion Rates
Although the process of CRO can seem daunting, here are top 10 simple and straightforward CRO strategies that can help you improve your website's conversion rates quickly and effectively.
Top 10 Strategies for Achieving Higher Conversion Rates
1) Optimize Your Website for Mobile
Today, users prefer to search for a product or service via their mobiles instead of desktops. With the growth in mobile device usage, optimizing your website for mobile has become crucial for improving conversion rate.
It's essential to make sure that your website has a responsive design that looks good and works properly on mobile devices. This includes ensuring that your website has a user-friendly navigation, text that's easy to read, and images that look good.
In addition, the page load speed should be fast enough so that users don't get frustrated while waiting for the page to load. If your website isn't optimized for mobile devices, you'll likely miss out on a lot of potential customers.
2) Leverage A/B Testing
A/B testing, also known as split testing, allows you to test different versions of a page or element on your website to see which version performs best. This is an invaluable tool for understanding how to optimize a web page and make sure it's as effective as possible.
For example, you can use A/B testing to determine which headline or call-to-action is most effective or which layout or design elements are working best. If you're not using A/B testing, you risk missing out on opportunities to improve your conversion rates.
3) Create Compelling Headlines
The headline is the first thing that a potential customer will see, and it's essential to make sure that it's compelling enough to grab their attention and get them to read the rest of your page.
Your headline should be clear, concise, and capture the essence of what's being offered. Make sure that it's succinct and meaningful, and try to use words that will evoke emotion.
4) Write Engaging Copy
Once someone has read the headline, they'll likely move on to the rest of the copy on the page. It's important to make sure that the copy is well-written, engaging, and free of errors.
Your copy should clearly explain why someone should purchase your product or service and how it can benefit them. It should be persuasive but not too salesy, and it should be easy to read.
5) Use Social Proof
Social proof is a powerful tool for increasing conversions. It's a form of reassurance that helps potential customers feel more confident in their decision to buy from you.
Social proof can include customer reviews, ratings, testimonials, and case studies. Showcasing positive reviews from other customers can help build trust with potential customers and increase the likelihood of them buying from you.
6) Streamline the Checkout Process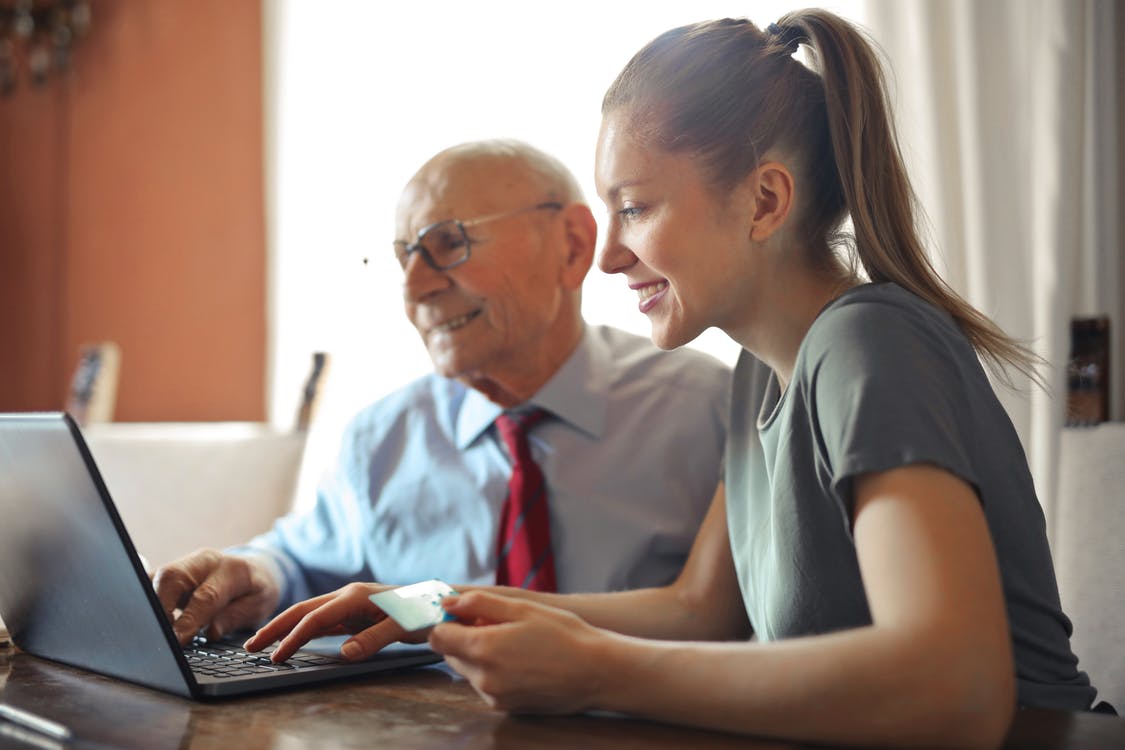 Making the checkout process as easy and streamlined as possible is essential for improving your website's conversion rates. That means reducing the number of steps a customer needs to take to complete the checkout process and minimizing the amount of information they need to fill out.
Also, make sure that the checkout page is secure and that the entire process is clear and easy to understand. If the checkout process is too cumbersome or confusing, customers may abandon their shopping cart and never come back.
7) Make Your CTA Stand Out
Your call-to-action (CTA) is a critical element of any web page because it's the last step before a potential customer decides to make a purchase. You want your CTA to be clear and easy to see, so make sure it stands out from the rest of the page.
Try using bright colors, bold fonts, or a contrasting background color to make your CTA stand out. Additionally, make sure the CTA is above the fold and that it's in the same place on all pages of your website.
8) Offer Multiple Payment Options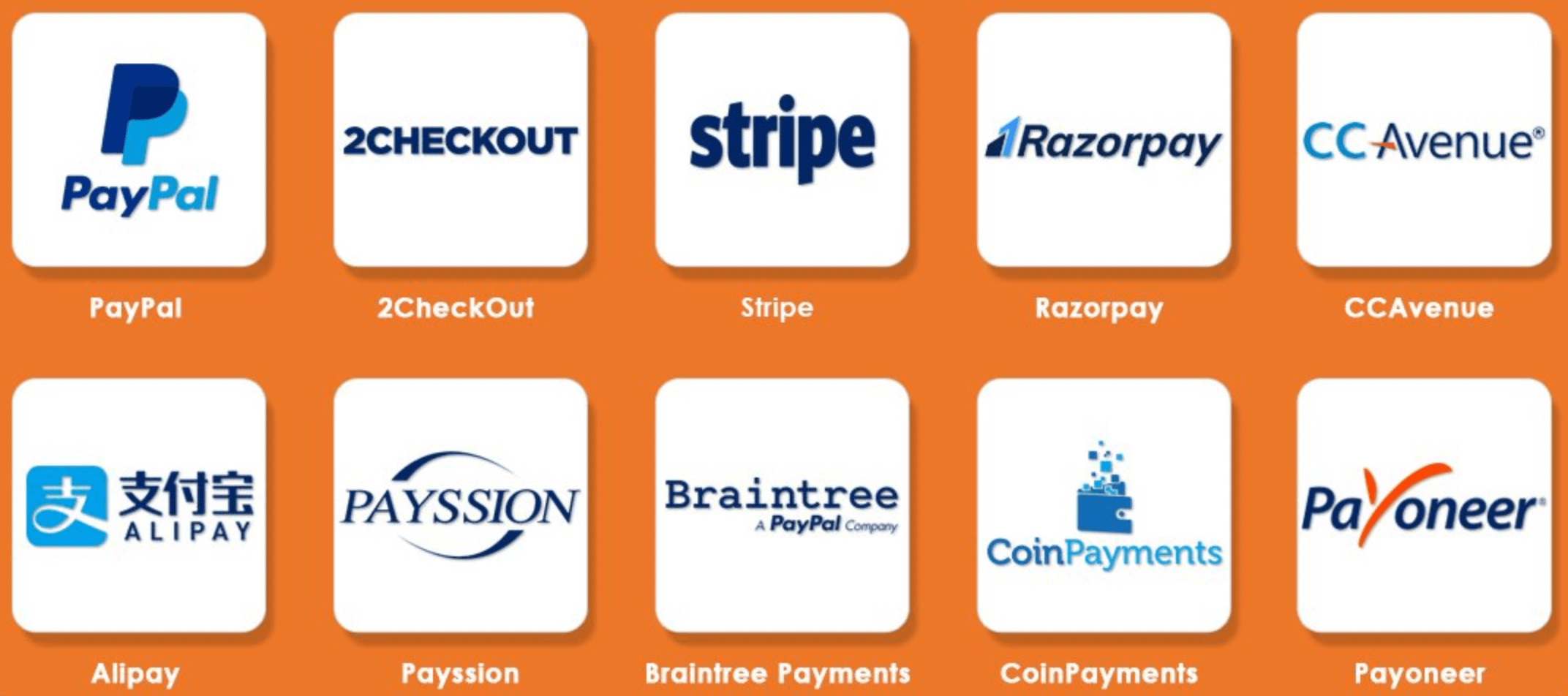 Offering multiple payment options can be a great way to increase your website's conversion rates. This can include things like credit cards, PayPal, Apple Pay, and more.
When it comes to payment options, the more you offer, the better. This allows customers to choose the option that works best for them, reducing the risk of them abandoning their shopping cart.
9) Optimize Your Website's Load Time
Page load time is a critical element of website optimization, and it's essential to make sure that your website loads quickly and efficiently. If your website takes too long to load, potential customers may become frustrated and leave without ever seeing what you have to offer.
You can do a few things to reduce your website's page load time, such as optimizing images, compressing files, and minifying code.
10) Use Personalization
Personalization is a great way to make your website stand out and increase conversions. This could include things like displaying different products or pages to different users based on their behavior, preferences, or location.
You can also use personalization to customize the content on a page or the CTAs to make them more relevant to a particular user. Personalization can be a powerful tool for increasing conversions, so make sure to take advantage of it.
The Bottom Line
Improving a website's conversion rate is essential for maximizing ROI and staying competitive in the digital landscape. The strategies outlined above are all simple and straightforward and can help you get started with conversion rate optimization quickly and effectively.
Remember to focus on making the customer journey as easy and streamlined as possible, optimizing for mobile devices, and leveraging personalization to make your website stand out. With the right approach and hiring a professional CRO agency, you can significantly improve your website's conversion rates.