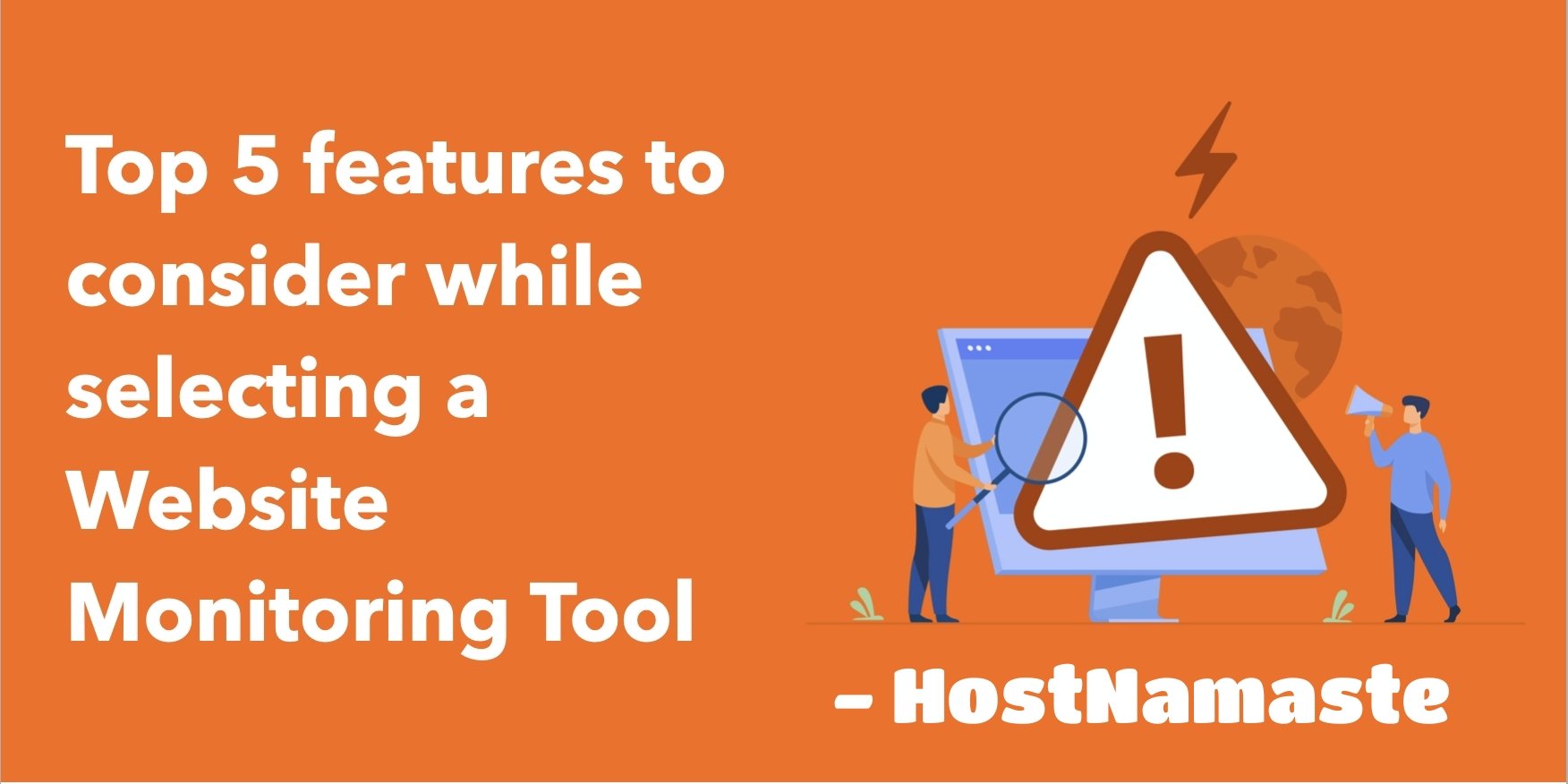 Congratulations! You've set up your shiny new blog, e-commerce portal or a business website. Your website is either your customers' primary touchpoint with you or it's where your customers can buy your product or service. Needless to say, if your digital store-front isn't available for some reason, customers won't think twice before jumping ship to the next best option. These are downtimes and they could mean losing hundreds of customers in a few minutes. Not to mention the impact it has on the $$$.
Still don't get the idea? Let's bring things into perspective. Yup we are gonna talk numbers. If you got a 99% uptime, that still means a downtime of 3.65 days per year! Now what if this downtime occurred during the most important time of the year for you..Like a Black Friday or a Thanksgiving sale? Doesn't look like a happy scenario now does it? If you are a business that brings in $10 Million per year, a 1% downtime costs you $100,000 in revenue! A study has also shown that sites that experience downtime saw an average 9% abandonment rate from their customers.
Fortunately, website monitors exist and they run regular checks to make sure your website is up and performing well. It's pretty straightforward in terms of function and implementation. You don't have to shell out a lot for technology or resources. But it definitely needs to be among the first things to do after you have set up your website. 
Today we are going to tell you about the top 5 things to be looking out for while selecting a website monitoring software. There are tones of free and paid softwares to choose from, however, we will guide you with the basic features to look out for:
What to look for in a website monitoring system
Table of Contents: Top 5 Features You Should Consider While Selecting a Website Monitoring Tool & Software – HostNamaste
Hide
1) Frequency of checks:
A website monitor pings your website to check if everything is okay every few minutes. Needless to say, more frequent is better. 
2) Monitoring Locations:
While selecting your monitoring tool, make sure to choose one that monitors from the location your business operates from. If you are a local business it becomes increasingly important to make sure your website is available where your business serves its customers. If you are a global business, then make sure your tool is able to monitor from across the world.
3) Types of checks: 
Just because your website is up, doesn't necessarily mean all is well. Slow pages are equally frustrating. Choose a website monitoring tool that also checks for SSL expiry and can even help identify if your website has been compromised or not with the help of String and Status Code checkers.
4) Notifications & third-party integrations:
Notifying the correct stakeholders immediately when there is a downtime is most important. After all, it's only then that the issues get fixed and a root cause analysis is conducted. Make sure your system is able to communicate to the correct stakeholders on the right channels otherwise there is no point of monitoring your end points. Most tools provide integrations with Slack, MS Teams etc. Choose a tool that integrates with the channel your team prefers. 
5) Features offered by Freshping: 
It's important to understand your website's performance over time. This is where reporting comes in handy. Use data to objectively gauge your website's performance over time, including uptime, downtime and the degradation.
There are many such tools in the market, however, one that offers great value is Freshping. A lot of functionalities are free. Here's a snapshot of what it has to offer. 
– Set up monitoring for all that's important:
The very first thing to do would be to identify the mission critical pages or other web end-points that need to be monitored. With Freshping, you can set up up to 50 checks in the free plan and choose to ping your URLs every 1 min. You can go beyond HTTP/HTTPS and monitor protocols like ICMP Ping, TCP, UDP, DNS, Web sockets.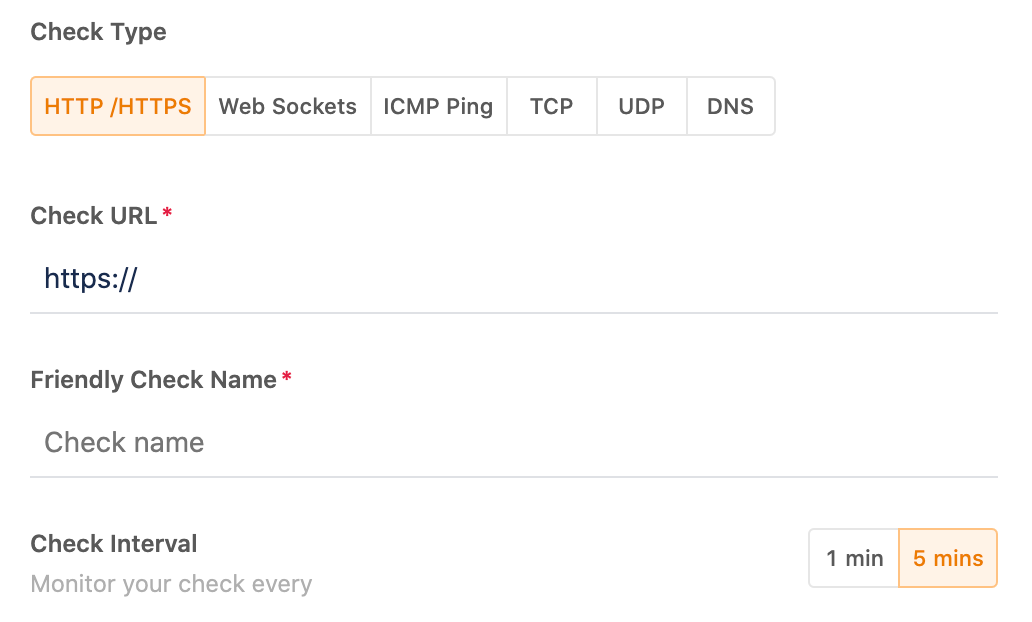 – Make sure your Business is up where it matters the most: 
If your business serves only in Chicago, then you need to make sure your website is always up in that region. Freshping has 10 global servers you can choose to monitor your services from. So, if it's a small local business or a large enterprise with operations around the world, with Freshping you can make sure your website is accessible where it matters the most to your customers.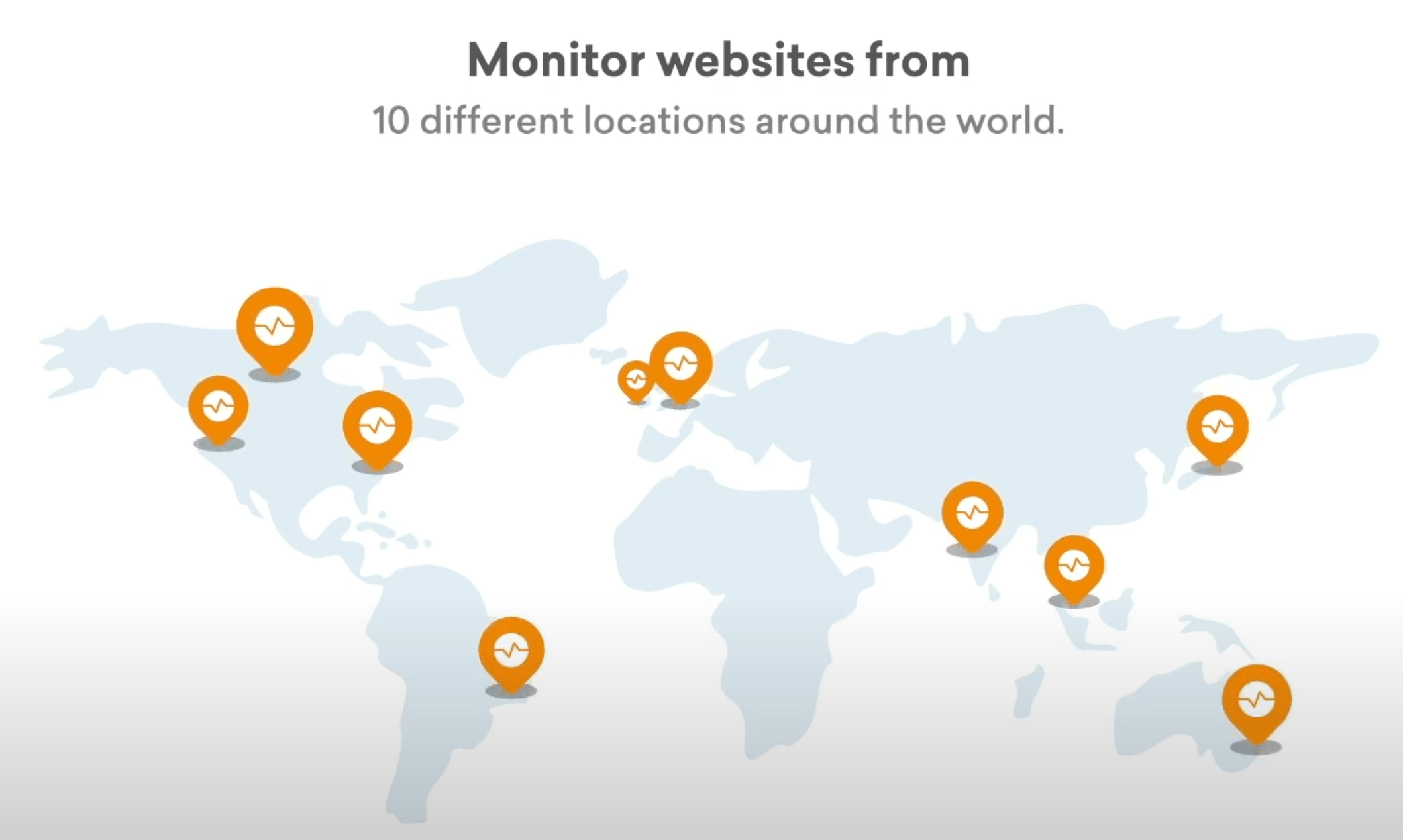 – Make sure your SSL certificate never expires:
SSL certificate is an important security measure that enables data encryption and ensures your customer's data is safe. This certificate expires every year or two. It's of paramount importance to renew your SSL timely otherwise your website goes down instantly and throws an ugly "This site is not secure" error when your customers try to land on your website. Freshping's SSL monitoring helps reduce this burden on you or your IT team and even offers advance notifications.

– Receive Instant alerts on the channels you prefer: 
Monitoring and alerting in silos means nothing if it can't integrate to your tech stack. Freshping's native integrations let you set it up the way you want. Go beyond email notifications and use their integrations with Twilio, and Slack to receive alerts on SMS or specific Slack channels. Action downtimes on Freshdesk or Freshservice by auto-creating tickets or connecting to thousands of other tools via Zapier. If you're worried Freshping may not be able to integrate with your tools, use Webhooks and leave no stone unturned.
On top of this, Freshping's native integration with Freshstatus, lets you automate your incident communication to keep your end customers posted on downtime and maintenance.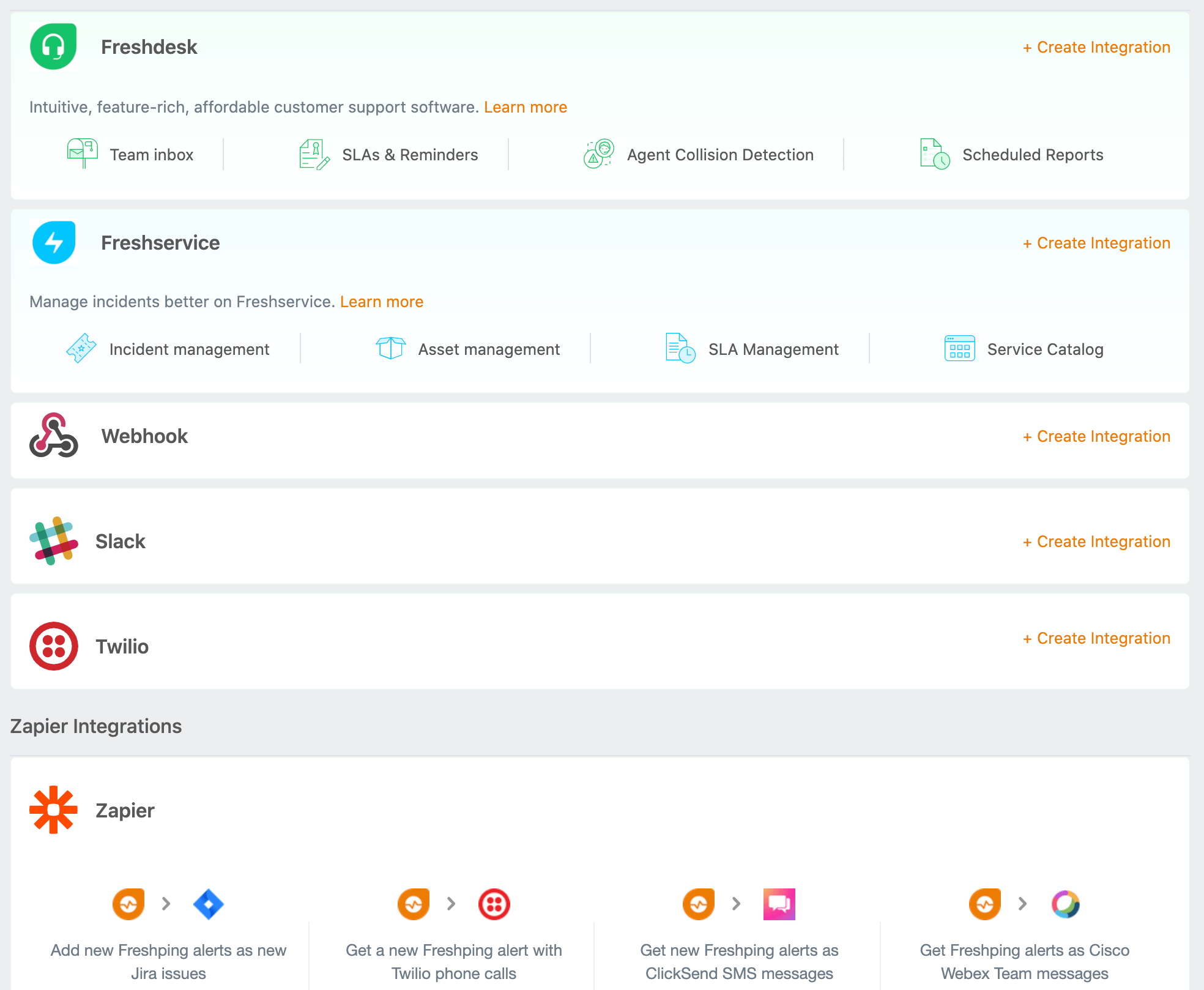 – Avoid getting penalized by Google:
Your website may not be down but it could be performing poorly. High load times can be as frustrating as outages for customers, even prompting them to look at competitors. If you have a slow website and your UX isn't exactly the best for the average user, Google will downgrade, if not, penalize your search rankings. Freshping allows you to monitor your website's performance and alert you as soon as there is a degradation.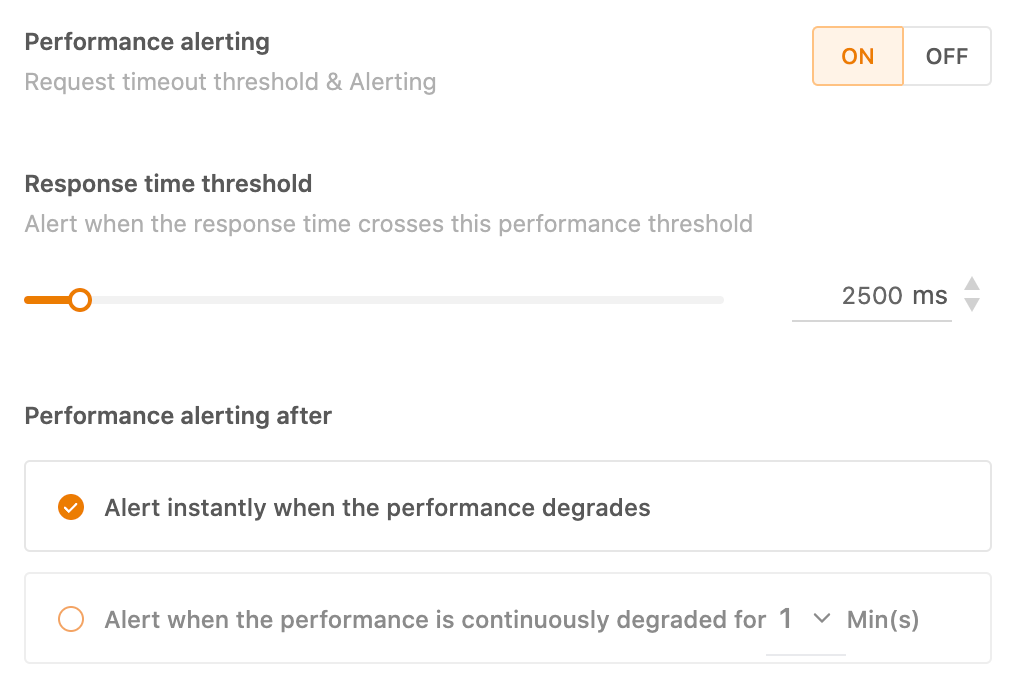 – Build a trustable & reliable brand: 
Downtime is inevitable. Even mammoth brands like Google can't guarantee 100% uptime. Having downtimes once or twice in a few months is fine, but on a regular basis, it has the capacity to derail your brand image for good. And given the cutthroat competition; once lost, it is hard to get it back. Freshping helps businesses like yours build trust with customers with one of it's flagship features – Status Badges. These embeddable badges reside on your website or any webpage and display the status of your services in real-time. Embedding them on your webpage gives customers as well as employees (support teams for example) a quick look into the availability of your services and be aware in case there is downtime.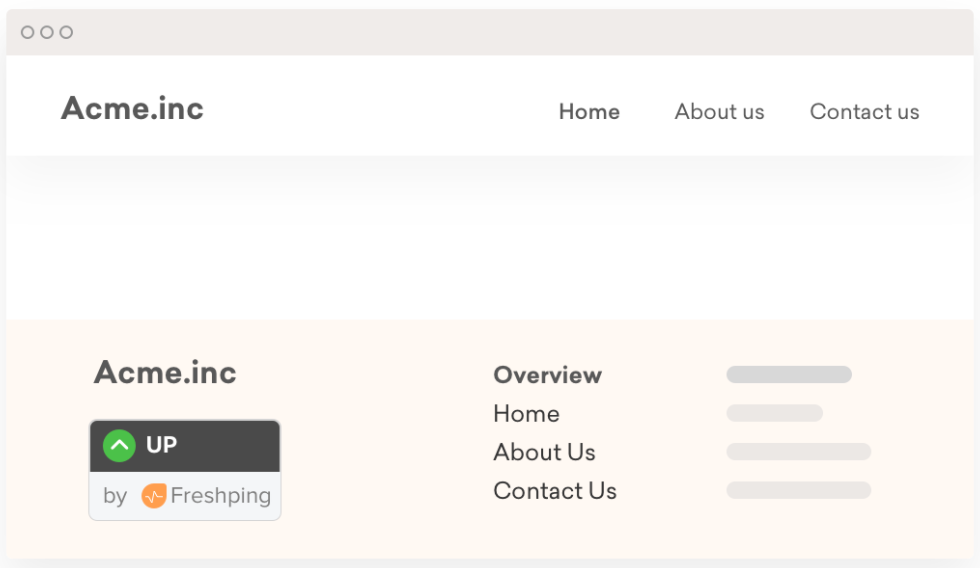 – Improve services based on data & insights:
Last, but certainly not the least, being able to measure your website's performance and track your SLAs are key. Freshping sends weekly reports on the performance and health of your monitored end-points. Get detailed incident-related insights, analyze your MTTR (Mean Time To Resolve) and make better decisions for your website and business.
Remember, what gets monitored gets improved. This isn't just for your business and processes, it applies to your website as well. Building your website, blog or your e-store is the first step of your journey. The next most important one should be setting up a robust monitoring system that notifies you of your website's health, and helps you build a trustable brand.

Final Thoughts:
That being said..you are off to a great start. We know the journey of setting up your own online business is a long one with its own share of ups and downs. However with a website monitoring tool, we hope there'll be one less problem for you to worry about. Happy Monitoring! Explore Freshping for free here