There's no need for you to be a hotshot service provider to know that live chat is reining the customer support for a while now. No one likes to email or send tickets to service providers and wait for several hours-on-end to get the help they require.
No one has that kind of time in today's busy world. As a result, live chats have consequently emerged as the saving grace for many web hosting providers. In addition to that, they are also cost-efficient and save lots of money.
If you utilize a free live chat software, you don't have to spend money and hire agents for replying to the customers. A good live chat tool knows how to handle numerous chats simultaneously and provides you leverage to stay on top of your support game without any exertion on your team's part.
Tawk.to is a live chat and messaging support software which helps to create better communication between web hosting providers and the customers. The reason why I've put Tawk.to first in the list is because of its brilliant automated triggers and canning shortcuts.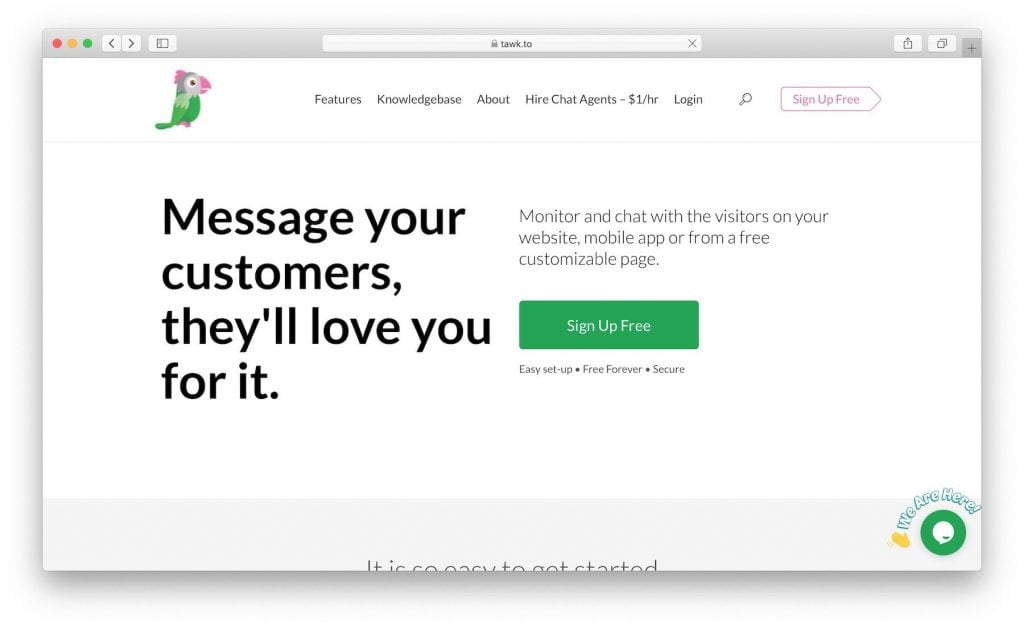 It is built in Javascript API and effortless to integrate. The best thing is you don't have to pay a single penny to unlock the features. In addition to built-in ticketing and geo IP tracking, it monitors and tracks the engagement of the users, supports 27 languages, 100+ integrations, and much more.
Security is also a favorable factor as the messages are filtered decently and all conversations with users are 100% encrypted.
Pure Chat is followed by Tawk.to in our list. It's rather efficient in setting up canned responses and scheduling messages for when you're available to chat. I found the dashboard to be pretty powerful as well. It shows reports of incoming messages and the chats you've had with your customers and allows you to download them.

Customizing the chatbox will look is also a great feature since it was easier for me to mend the look of the chat according to the color-combination of my website. Unlike Tawk.to, it doesn't enable tag conversation. Tagging helps categorization and has become crucial nowadays, so this is the only demerit.
Chatra is perfect for small and medium-sized web hosts and eCommerce retailers. The best thing about Chatra is that there's a group chat feature that enables you to initiate a conversation with several associates and employees together.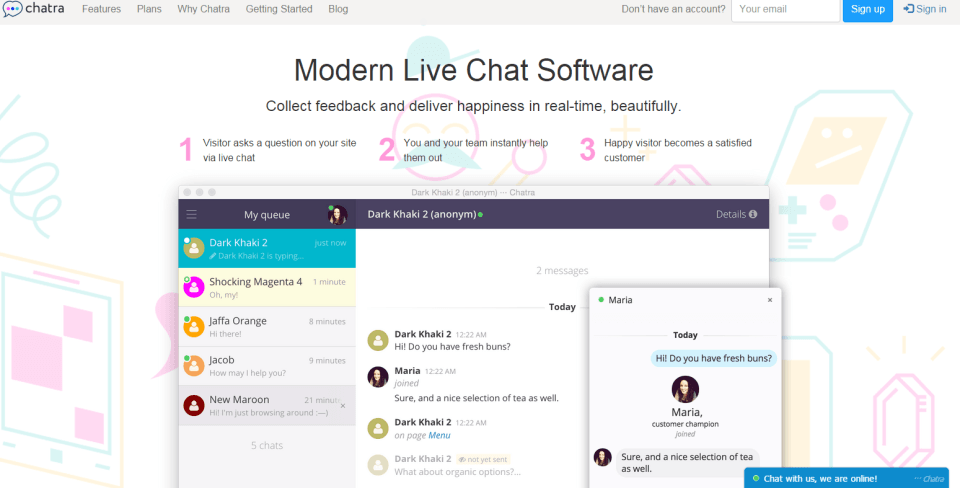 You can target chats in online/offline modes and forward messages to emails as per the customer's convenience, set up operating hours, and get detailed customer information for a better understanding. There's also an invisibility mode which I adored. Chatra comes free and you can also purchase its superior packages as well. It supports only 2 languages, English and Dutch, and supports various devices alike.
MyLiveChat is yet another splendid software. I found it to be the most user-friendly and when it comes to the beautiful and simplistic interface, it should have been on number first. However, the interface isn't everything and MyLiveChat's live chat support and messaging isn't as premium as the ones mentioned above, but it's surely worthy of praise.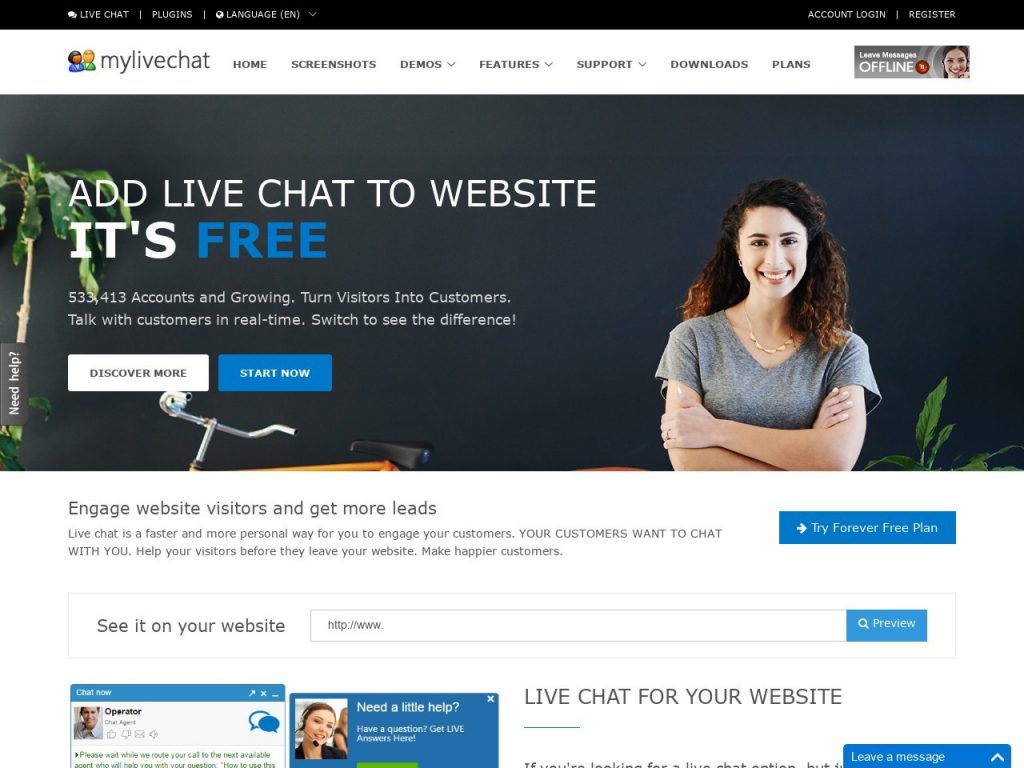 MyLiveChat is cloud-based software which is mobile integrated for android users. It supports over 20 languages and has around-the-clock live rep support. It doesn't allow canned responses or geo-targeting, unfortunately, though it does come with some great features such as visitor tracking, proactive invitations and chats, offline form, screen sharing, file sharing and much more.
Drift is a messaging solution which is specially designed for IaaS and sales companies. The users can engage in a friendly conversation right from the website with Drift's highly intuitive and intelligent bot. It also offers a wide variety of features some of which include email fallbacks, conversation reporting, advanced chat targeting, routing/transferring, saved replies, agent status, live reporting and much more.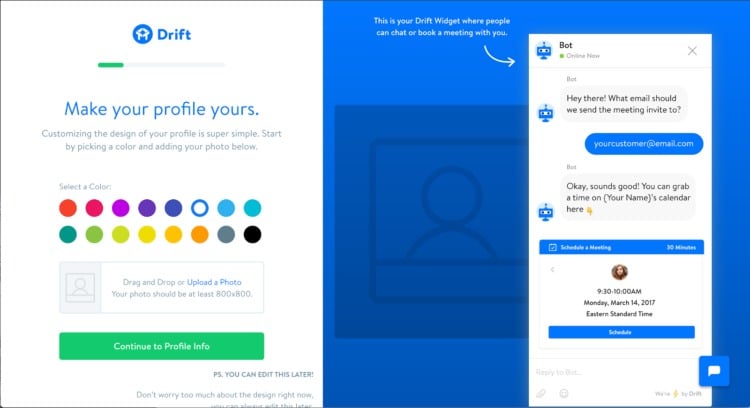 Drift is the only live chat solution which focuses on lead targeting and has captured more leads for me due to its inbound and outbound sales Playbook.
With Userlike, you can chat with your customers right from your website and popular messaging apps like Facebook Messenger, WhatsApp, Telegram and SMS.
This allows you to chat in real-time or answer messages from when you were away. Pick up conversations whenever you have time and connect with your customers on their favorite channel.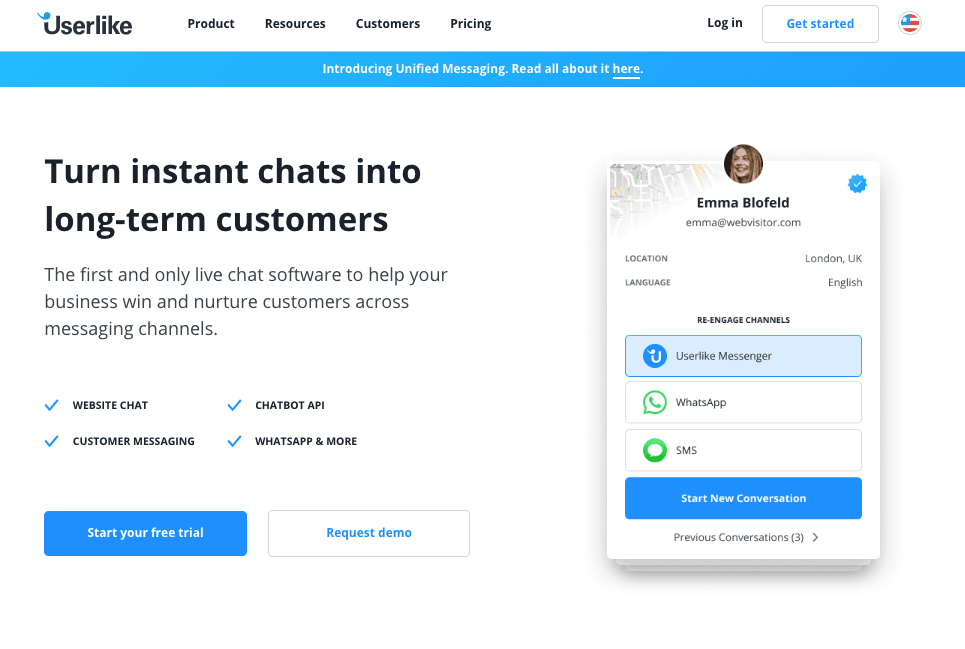 Userlike offers integrations with other business tools such as Slack and Pipedrive so managing your customer service is easier than ever. You can try out their free version that offers one chat operator with unlimited chats.
SmartSupp offers amazing live chat support solutions along with features that include the customized appearance of chats, video recorded screen sharing, and a powerful dashboard. You can integrate Smartsupp with various applications such as WordPress, Shopify, Magneto, etc. as well as your web hosting site.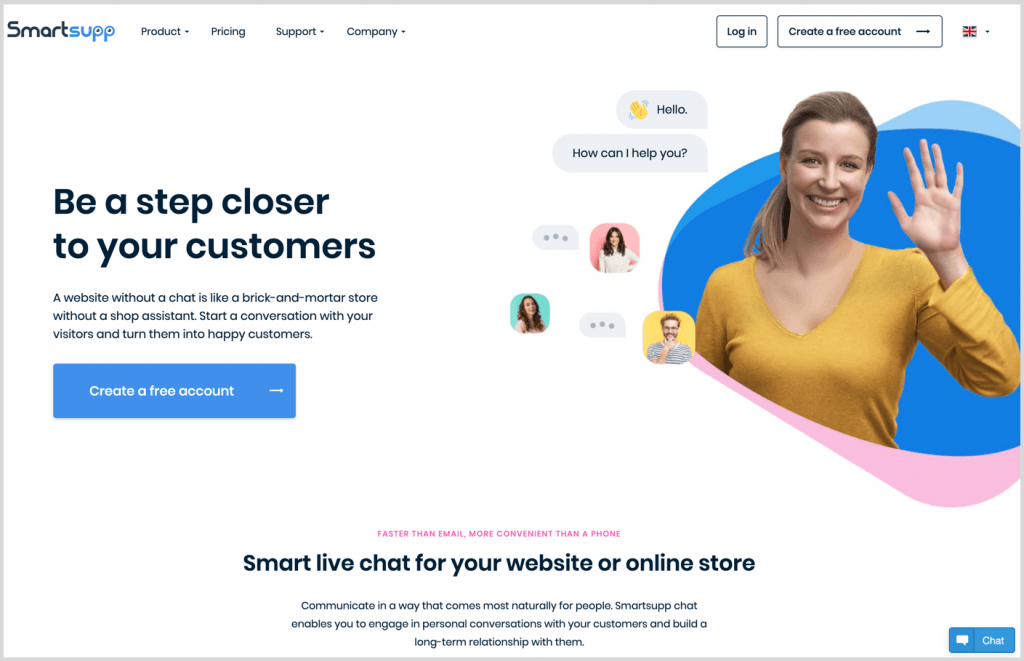 Zendesk chat is available free and advanced packages are also reasonably payable. It enables you to track the activities of your customers and initiate a proactive chat, allows geo-tracking, canned responses, offline form, routing/transfers, customizable branding and more. It's a cloud-based software and it is not optimized for mobile and desktop integrations.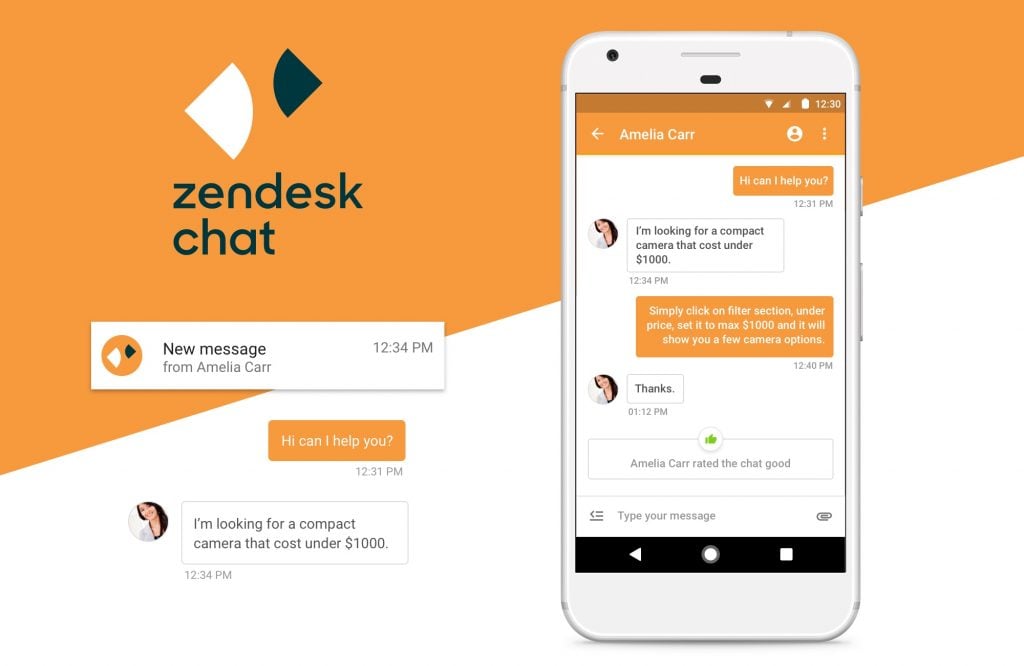 Zoho SalesIQ tracks the website visitors and offers live messaging support for small and medium-sized hosting companies. It offers features such as geo-tracking, automated conversation translation, proactive chats and triggers, email campaigns, real-time monitoring and much more.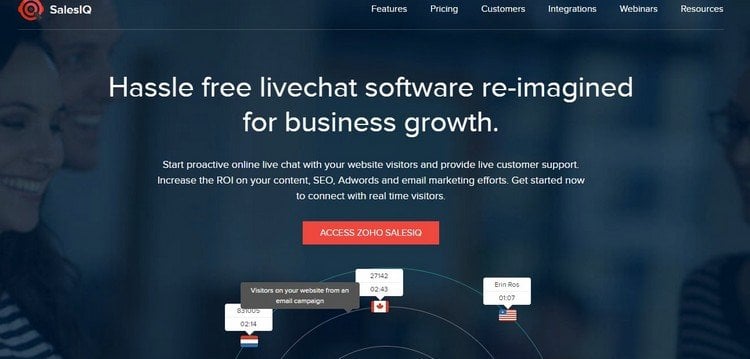 Zoho SalesIQ is a haven of amazing features. The reason why it's below on our list is its complicated interface and expensive packages. Sure, it allows you to freeload but it's only limited for up to 2 users.
And the last spot is snatched by HubSpot. Just because it has graced the 10th position doesn't mean it's inferior in any sense. It allows integration from websites and mobile phones and has a drag-and-drop communicator which I think is brilliant. Tracking and scheduling of chats are also enabled.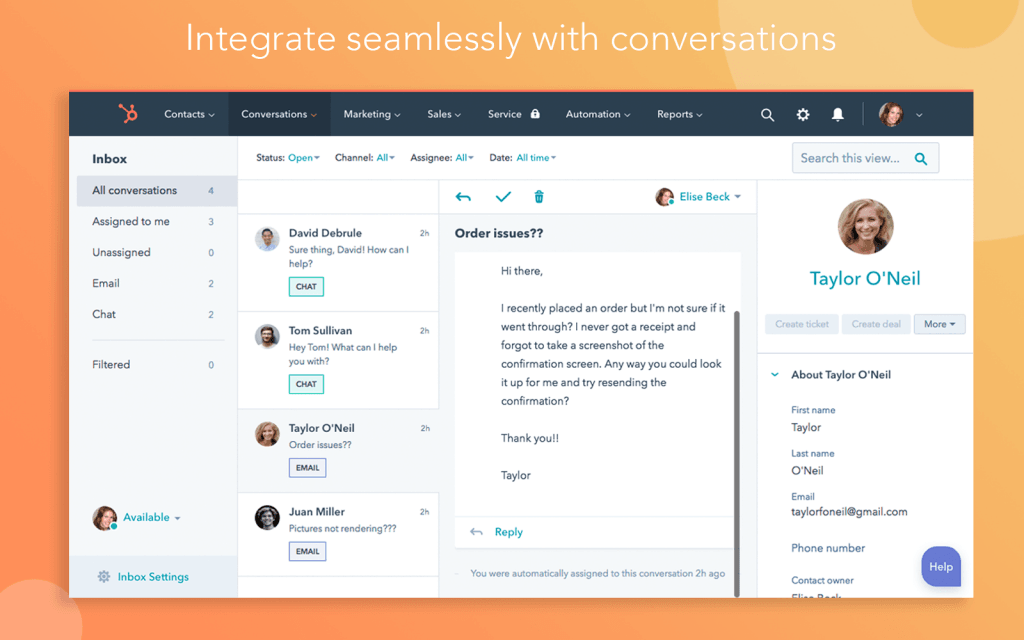 Tidio Live Chat is  a multifunctional customer support tool allowing one to deliver a top-notch customer experience. Adding Tidio to a website can be done in 5 minutes, and no coding is required. At the same time, the live chat is easily customizable so that the widget can blend with the look of any website. All interactions are located in one panel, and there is also a mobile application available to simplify the processes.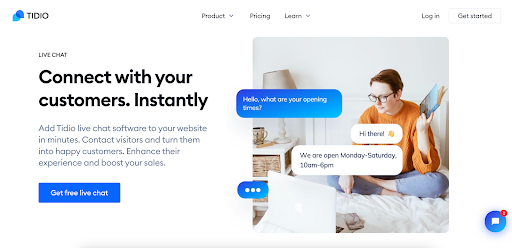 Tidio is a great choice for small and medium businesses of all kinds. It can be integrated with all most popular shopping platforms (e.g., Shopify, WordPress, Wix, etc.), comes with a variety of plans (from freemium to customized solutions), and has a wide variety of features that can be tailored to any needs. 
Well, there you have it; our list of the top 10 free live chat softwares which you can use for your web hosting business. Live chat support has become a necessity for service providers. It's now or never; make way for a free-flowing communication between you and your customers and allow your business to take flight.