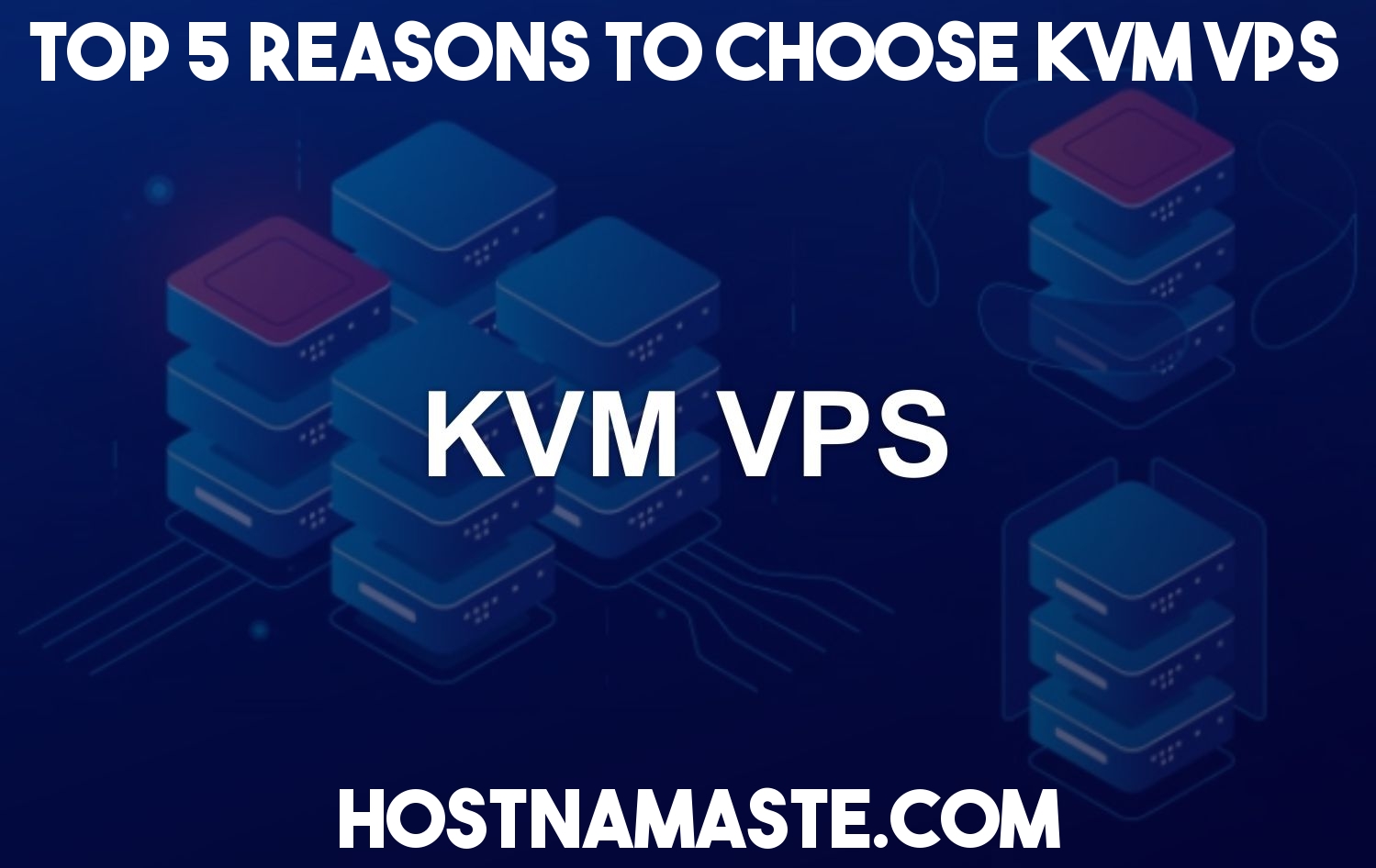 Top 5 Reasons to Choose KVM VPS in 2022
Choosing the right hosting service for your business website can take a lot of thinking. You may need to consider many factors, including your website's security, resource access, migration time, and page loading speeds. Thanks to KVM VPS hosting solutions that effectively meet the web hosting needs of users. Today, we will review the top reasons to choose KVM VPS hosting.
Before we dive into the details, some readers might wonder about KVM. Let's quickly review what a KVM is and how it is used in web hosting systems.
KVM VPS Server Technology – An Overview
KVM stands for Kernel-based Virtual Machine. This virtual machine depends on a Linux-based framework. KVM VPS allows users to run servers on different computers using a hypervisor. A hypervisor can separate computing units like RAM, Processors/CPU, and other physical parts (vital for computing functions) into virtually accessible parts.
KVM helps allocate resources to each user on the same virtual private server to improve the efficiency of the hosting service. The core purpose of Linux KVM VPS is to ensure the fair distribution of shared resources among all the users on the same server.
This web hosting solution is among the most preferred optimizable solutions for business websites and mega digital projects.
Why Should You Choose KVM VPS Hosting?
There are many advantages of choosing the Linux KVM VPS for your website. We have covered the top five factors to support our claim and help you decide.
1) Open-Source Solution
Since KVM is a Linux-based virtual machine, it has access to the open-source programs of Linux. You can save yourself from paying substantial license costs to buy the software. Unlike Windows, Linux provides easy control of the open-source products that you may need for your website in the long run.
 More importantly, KVM comprises all the latest Linux features that can help you boost your website's productivity and scale up its performance. You can easily install and configure any program supported by Linux on the virtual private servers.
2) Enhanced Web Security
Web security is the top priority when choosing any web hosting solution. When it comes down to KVM VPS hosting plans, you may be surprised by the security you can enjoy. The Linux-based KVM offers advanced web security features to website owners. The SELinux security system ensures high-end data security across all virtual machines.
 More importantly, the Linux sVlrt enables you to set up access control rules on the virtual machines (in use). KVM has established its market presence as one of the leading secure web hosting solutions for users across the World.
3) Direct Access to Kernel
Another vital feature of KVM VPS is direct user access to Kernel. This option lets you enjoy high-end website performance while remaining on virtual private servers. Since KVM acts as a hypervisor, the hardware supports quick data handling while processing large amounts of information.
Moreover, if you want to upgrade your RAM or storage space, you may undergo a short downtime for modifications.
4) Quick Data Migration
One of the core factors to consider while opting for a web hosting service is migration time. Regardless of how established your website might be, a downtime may risk a good chunk of potential web traffic. Therefore, it is crucial to have a hosting service that allows you easy and quick website migration when needed.
The Linux KVM VPS Hosting may not disappoint you in this regard. The robust virtual technology offers quick data migration without any losses or crashes. Additionally, you can also migrate to a differently built computing system. You may explore useful tips online to migrate your website using KVM VPS.
5) Exceptional Administrative Control
What's better than a hosting service that provides you maximum control? With KVM VPS, you can have the control you seek. The KVM hypervisor allows its users complete access to its server and resources. You can operate different operating systems in virtual machines depending on your preferences.
More importantly, KVM VPS allows you to run custom kernels simultaneously on virtual private servers. The enhanced administrative control enables you to enjoy the freedom you may not find in other hosting services.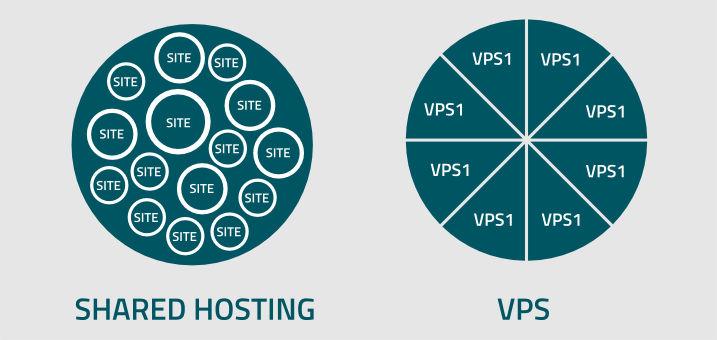 Choosing the best web hosting solution may be difficult if it's your first experience. Many users opt for shared hosting servers to run their websites. However, shared servers may isolate you from the many important features you need to host your website.
On top of everything, shared hosting relies on shared servers. Many users get shared access to resources while opting for shared hosting. On the other hand, KVM VPS is an advanced hosting solution for all web-based platforms. You can access open-source products without paying licensing fees,
KVM VPS hosting plans may be slightly more expensive than shared hosting options. While this is true, KVM hosting can provide you with a list of long-term benefits. Moreover, you can upscale your hosting plan when needed.
Shared hosting plans may offer you limited scalability. Despite its upgraded plan, you may not be able to access robust features vital for your website. Shared web hosting is more suitable for personal websites and small projects. You can consider the KVM VPS hosting plans if you need a long-term solution.
Summing Up
Finding the perfect hosting solution for your professional website requires patience, research, and budget planning. You may find many hosting options in the market. However, only a few have the potential to deliver results. The above-mentioned reasons to choose KVM VPS hosting may help you evaluate the advantages of the service.
You can review the complete details of the Linux KVM VPS by getting in touch with us. As experts in the industry, we can help you choose the right hosting solution for your website. Feel free to contact us and learn more about the different hosting plans. Our pros can provide thorough assistance in setting up virtual private servers for your Linux-based system.  
If you ever run into any issues with your HostNamaste KVM VPS, feel free to reach out to us and we will be more than happy to fix the problem for you. It's an included service in our 24/7/365 via technical support and VPS management. 
Use code 10PEROFF for a 10% Recurring Discount on any KVM VPS Plan.