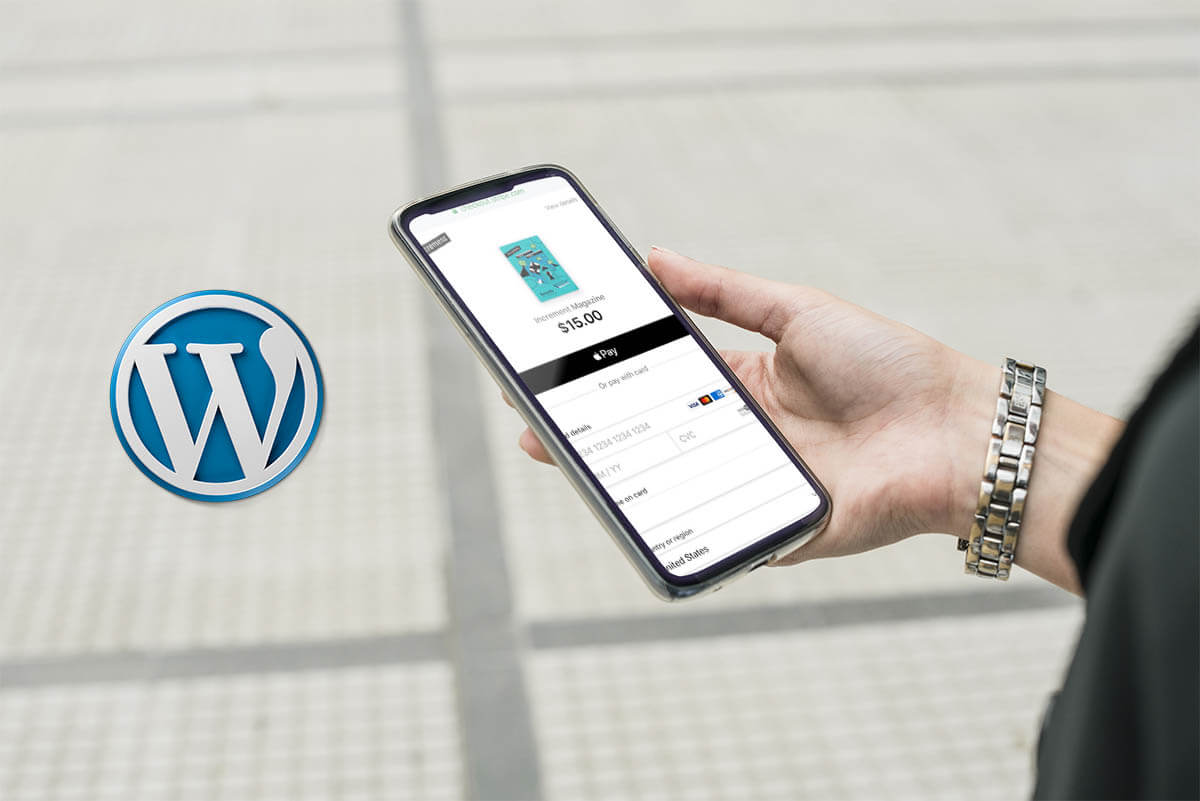 You can put all the effort in the world into designing a brilliant WordPress site that's drawing in visitors by the dozen, ready and eager to hand over their hard-earned money. However, if you have an unwieldy e-commerce payment gateway, you're likely to see that goodwill disappears very quickly only to be replaced by frustration. A customer might not see their preferred payment method. Or a security alert pops up that makes them think twice about purchasing. Perhaps they want to go back to add something else to their baskets, only to find that they've been bounced from your site with no option to return with their details intact. Interface issues like this can quickly turn off the traffic that you've worked harder than a Roman legion to drive to your page, so it's critical to find a payment gateway that will satisfy both you and your customers' needs.
What Is a Payment Gateway?
An online payment gateway is a third-party service that accepts and processes payment transactions from buyers. You could avoid using one altogether with a rudimentary contact form that would need to be manually processed on your end. However, this will be much more of a headache for both you and the customer, where instead a suitable payment gateway can make every whole transaction so much easier. A payment gateway will save time for both you and the customer and allow your site to carry different payment methods to broaden its appeal.
What to Look for in Payment Gateway Providers?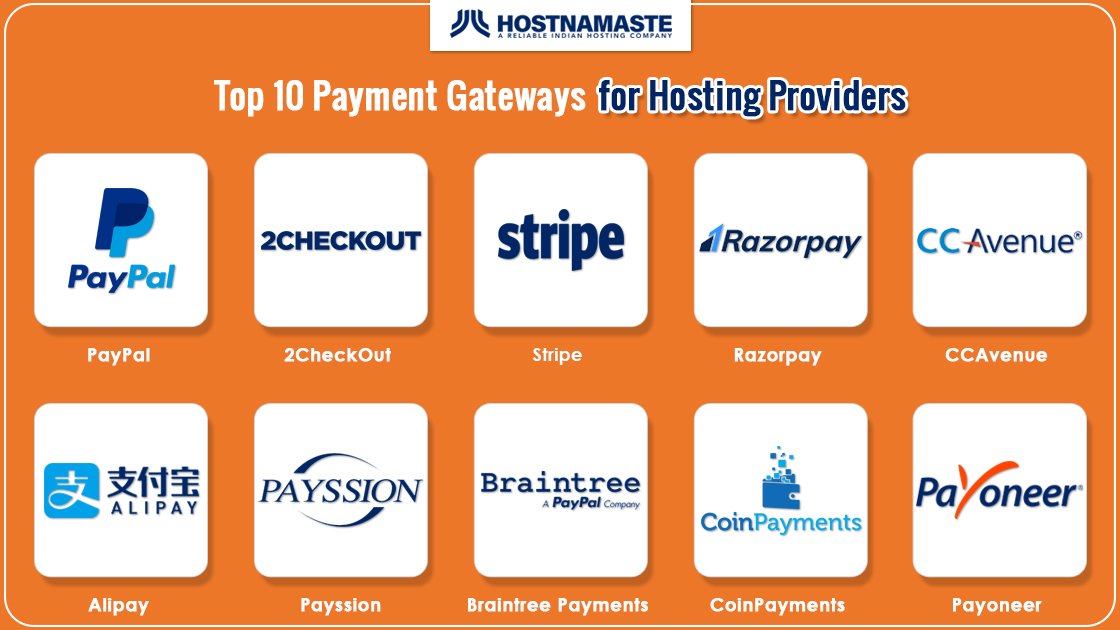 Every service has its own pros and cons, and which one works for you will depend on the kind of business you're operating. If you're selling high-value goods, then you'll want a payment gateways for hosting providers that offers high-end security and possibly buyer protection. For lower volumes or digital goods, you could consider a less expensive service. Here are the main areas where providers stand apart from each other:
Price: While a few providers are free, most will charge either an upfront fee or a monthly service charge. Some will also levy a surcharge on each purchase made. Consider your overheads and budget when choosing which payment format will be most cost-effective for your business.
Security: This is obviously a primary concern for both you and your customers. Your WordPress payment gateway should be the most secure element of your website, and that means SSL certificate encryption and PCI Compliance at the very least.
Merchant Accounts: A lot of payment services will require you to provide details of a merchant bank account for the repository of payments. This may seem like an initial inconvenience, but it also signifies a reputable service, and gateways that don't require this will often hit you with heftier payment processing fees in the long run.
Compatibility: As any experienced user knows, compatibility is a big concern for users who want to avoid as many headaches as possible. Can you integrate your page designs onto the payment gateway? Will it work well on mobile? Is it compatible with your preferred on-page plugins? If you're really struggling to put a WordPress site together, chances are that customers might not enjoy navigating it either.
Gaming-Friendly Service Providers: A good litmus test for a payment gateway is whether it will work well with online gaming services. This industry requires security and agility in all its payment services to satisfy the needs of its customers when they want to pay to enjoy seamless play on big titles on the Bet app. If a gateway is good enough for a gaming company (such as PayPal), then you can be confident that it will provide a good service for your WordPress site.
The 5 Best e-commerce Payment Gateways for WordPress
1) PayPal Pro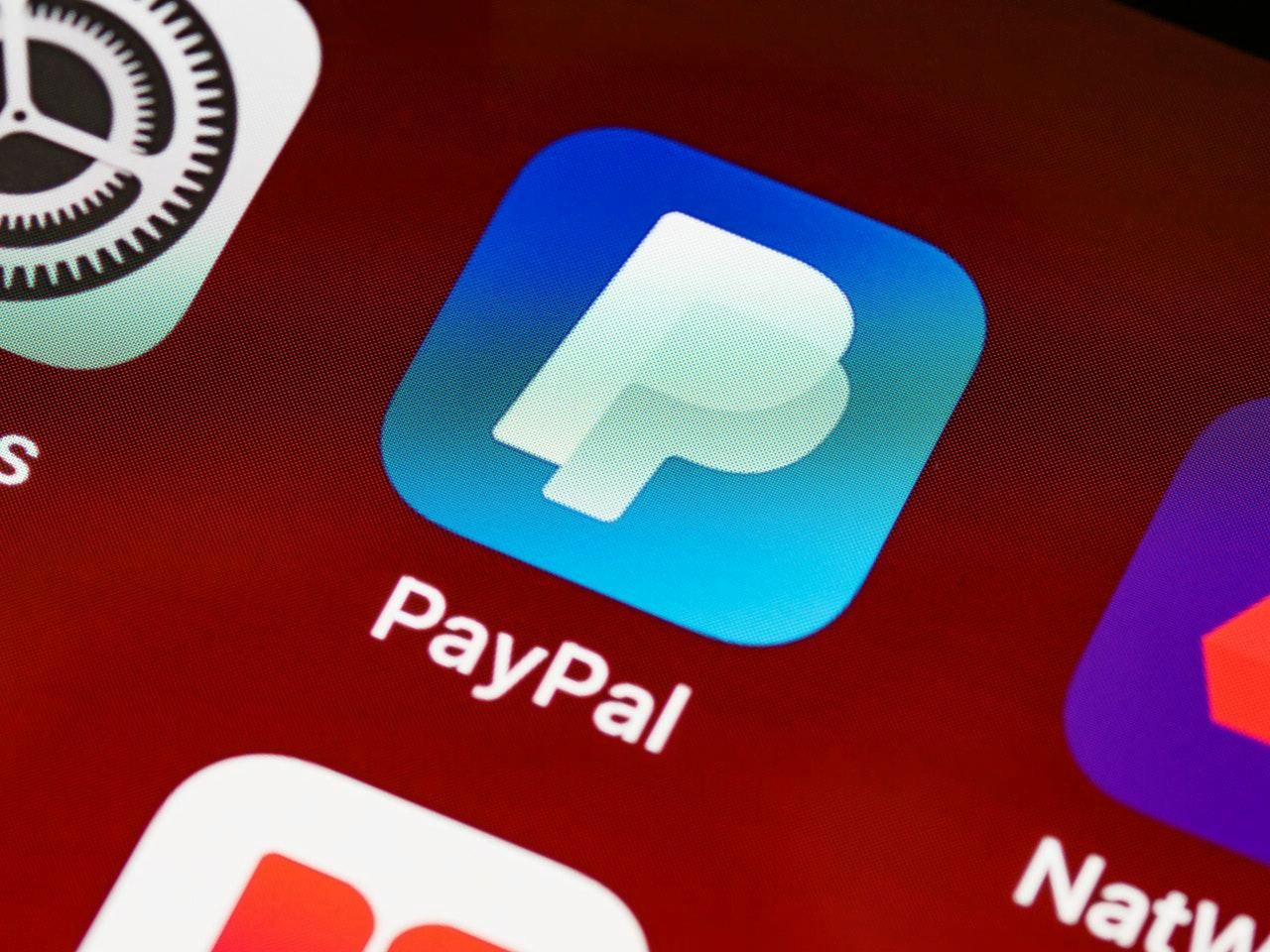 PayPal is the biggest name in online payments, and with the PayPal Pro edition, you get a service tailor-made for e-commerce sites like WordPress. Given PayPal's ubiquity, it's no surprise that the PayPal payment gateway boasts excellent compatibility, and accepts payment in currencies from over 200 different markets. Obviously, the PayPal branding is a big plus to make users feel at ease trusting them with their money, and payments land in your account almost as quickly as they're processed. The only drawback is the cost. With such a big market share, PayPal can afford to set a high price on using their service. For PayPal Pro, you'll have to pay a monthly fee on top of transaction fees. It's up to you to decide whether this will be cost-effective for your business, but a buyer will be unlikely to question security when paying with PayPal.
2) Stripe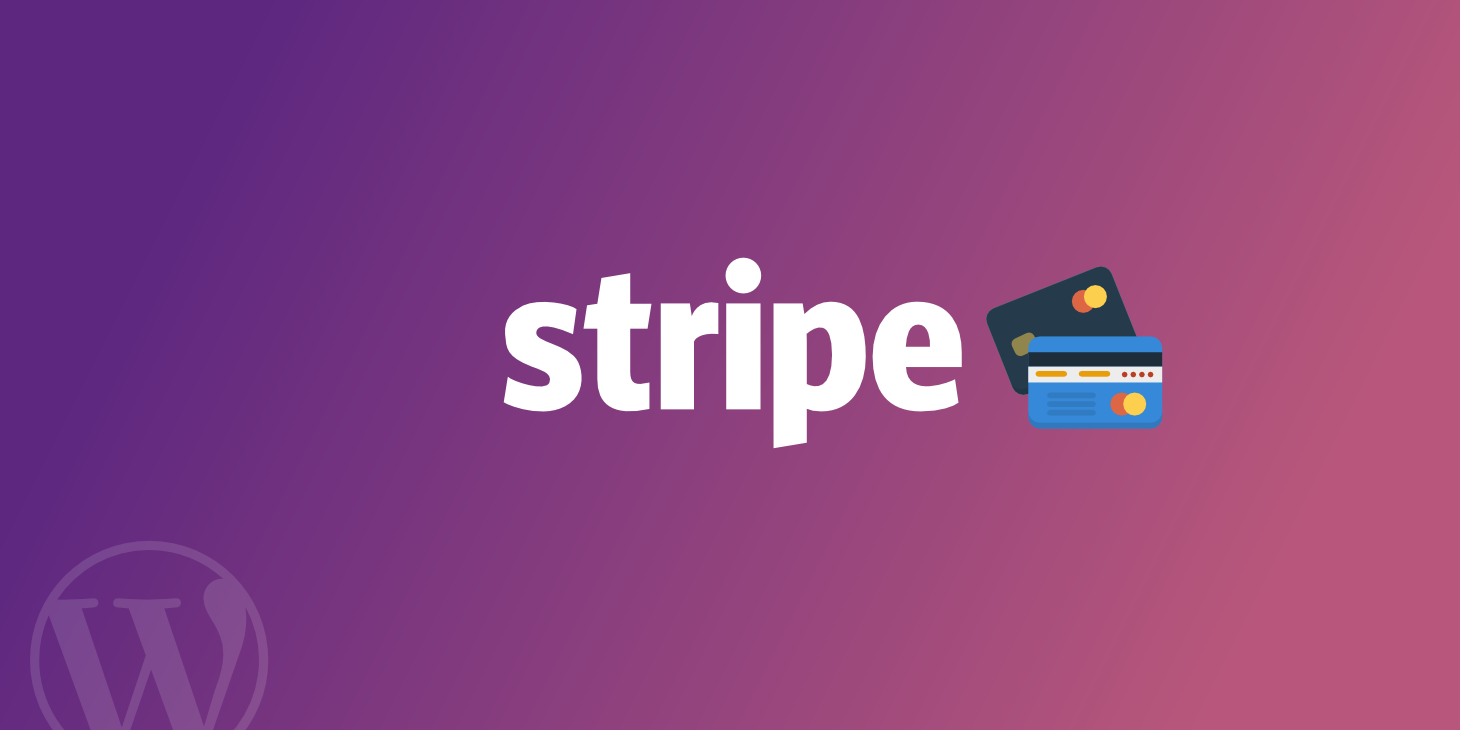 For a straightforward payment gateway that's well optimized for WordPress, look no further than Stripe. Since it's a free plugin, there aren't many bells and whistles like a dedicated payment page on offer, and users will need to be bounced to an external gateway to complete the payment. On the plus side, all major debit cards along with dozens of credit cards are accepted, and the checkout system is fool-proof. If you've got a WordPress landing page selling a single product, then Stripe will probably be sufficient for your e-commerce needs.
3) Authorize.net

This payment gateway has gained tremendous popularity, thanks to a rigorous set of fraud protection safeguards to reassure customers that their financial details are in safe hands. You will have to have a merchant bank account to use the service and pay a monthly subscription fee, so Authorize.net will probably be of interest to more high-volume e-commerce business owners. You'll also need to be located in Europe, North America, Canada, or Australia to qualify for an account, although payments are accepted from anywhere in the world. You do get a lot of bang for your buck with the service, including automated payment support, automatic notifications, and compatibility with popular plugins like Wells Fargo and Shopify.
4) 2CheckOut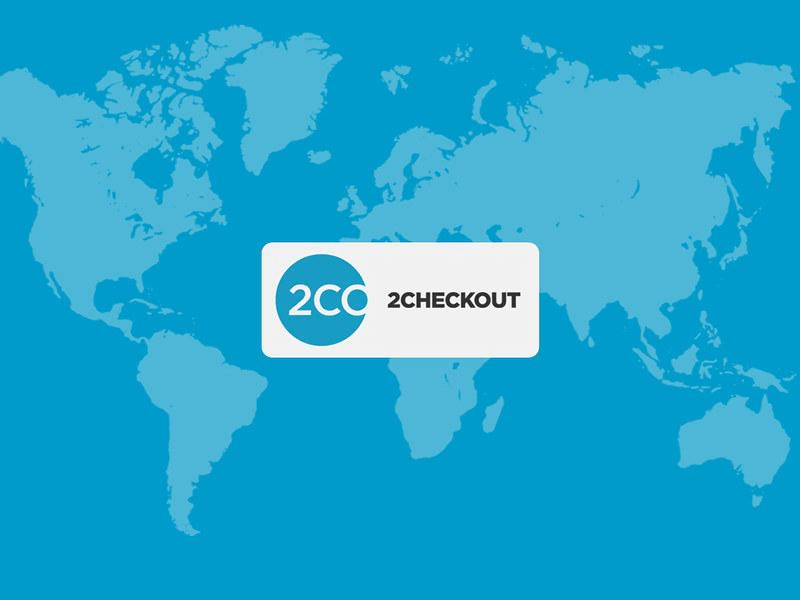 2CheckOut offers a premium range of payment gateway features, but does come with a price tag to match. You'll enjoy options for automated currency conversions on international transactions and can also select whether you want purchases processed on the platform itself or at your own location. The plugin itself costs nothing, but you will have to pay for the service, with tariffs tied to the volume of purchases processed. The service comes in 15 languages and accepts an impressive 87 different currency payments, making it an excellent choice for a business looking to capture a truly global market. Naturally, all major debit and credit cards are accepted, in addition to PayPal.
5) Braintree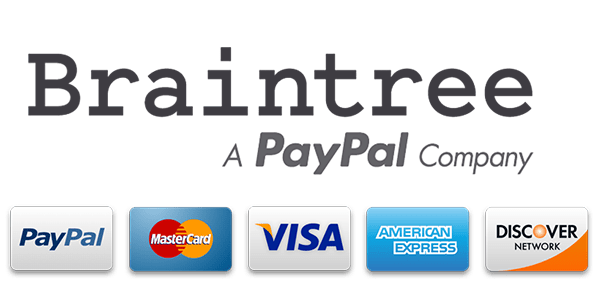 Braintree is still one of the most popular payment gateway plugins available for WordPress. A key selling point is that the service doesn't require a payment upfront for integrating it onto your site. Rather, you'll have to pay a surcharge on each transaction. If you don't have a solid forecast for the kind of customer volume to expect, then this feature will make using the platform more financially viable. Elsewhere, fraud safeguards and security processes are all solid across the board. Valid payment methods include all major card providers, along with digital options like PayPal, Apple Pay, and Venmo. Payments can also be divided among any other providers you might need to use. Finally, Braintree boasts excellent compatibility with the vast majority of WordPress themes currently available.
Conclusion
The payment is the most significant part of your customer's journey through your site, so it's one area where you don't want to cut corners. We've listed service providers to suit all needs and budgets, so it's up to you to do some research to find which will suit your business best. What do you look for in a payment gateway? Share your thoughts in the comments section below.