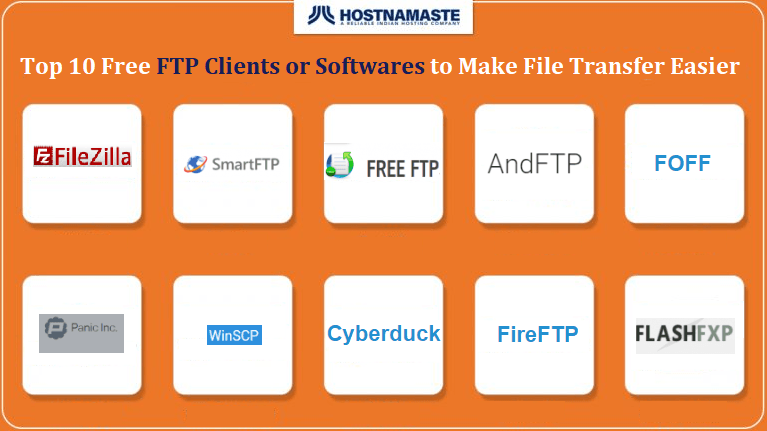 Ever since computing earlier days, data exchange was an important factor. One of the most common methods used for this purpose is connection of one computer with the other. In general, HTTP protocol is used in this task for getting internet access that allows downloading and uploading of files. Another popular method is via the use of FTP that we are going to discuss in this article. 
File Transfer Protocol or FTP is the rule system used by networked computers for communicating with each other. This protocol is client-server one used for exchanging files over internet between computers. The files asked by client are provided to them by server. A simple DOS like command line interface could be used for working with the FTP. File download is also allowed by the browsers via FTP in which files of any kind could be exchanged that includes videos, music and documents. The fine tuned FTP serves best for large files.
With the help of FTP, it is also possible to remove directories, create them and list the files but authentication is required for the same using a password and username. Keys are not needed by FTP servers that are anonymous and in general, these are used for freely distributed open source software.
While HTTP still takes care of several transfers, the common behind the scene transfer still make use of FTP like website builders, banking etc. FTP is older than standard network protocol TCP/IP powering the internet and it preceded HTTP as well.
The FTP session could be initiated in either passive or active mode and is used for getting details about establishment of connection. In any of these cases, a connection is established by the client over TCP using a random port to FTP server port 21. The notes of incoming data are taken by client in active mode on port N from server. PORT N is the FTP command sent to the server so that it comes to know about it. A connection is then established by the server from port 20 to client and then begins data transferring.
When server receives PASV command from client then a passive connection is established. The server then sends port number and IP address used by client for initiating data connection and begins sending using privileged port. Since all connections are started by client, this mode is also termed as firewall friendly.
In the initial stage, certain security weaknesses were there in FTP and for addressing them, drafting of RFC 2228 took place. The vulnerabilities such as FTP bounce, brute force attacks, port stealing, username enumeration and spoofing were still identified by RFC 2577 authors. The fact that traffic is not encrypted by FTP led many of these to branch. Infact, the diffusion was in clear text and passwords, usernames, data and command were easily readable to anyone with the ability of doing packet capture on network. These problems could be circumvented with the use of FTPS since it was more secure.
Users could be allowed for establishing connection with FTP server using two approaches: first one is making it so as to make anonymous login possible for anyone. The other approach is assigning passwords and user names to people to allow them for using the same for logging in to server.
For establishing connection with FTP server, the two methods that are commonly used are using FTP client or with web browser. For connecting with browser to the FTP server, the hostname is prefixed using which connection is established with the statement ftp://protocol. Attempts are them made by it for establishing anonymous connections. In case password and username are required for establishing connection with the desired server then use the following format for this purpose: ftp://username:[email protected]
In case when both password and username is required for establishing the connection then it is recommended to avoid entering the password since the history of your browser show this up. In place of entering the password, you can follow the following format: ftp://username @ftp.somedomain.com, in this approach, you will be prompted by the browser for entering the password and there is no such risk in this case about the password being visible in history list.
Another way is making use of the FTP client that is specifically designed to connecting with the FTP servers. Such software are streamlined for speed and offer support to several advanced features such as automatic resume and are therefore considered as the best options available.
Whether your connection with FTP server is via the FTP client or web browser, you will receive a documents and folders list having files that could be downloaded on the system. You can click on the desired file to download it while making use of web browser and you will be prompted to open or save it.
In case an FTP client is used, a files list is presented that could be downloaded. It is required to mention the location where downloads should be saved and then you can begin downloading the file by double clicking on it. FTP client could be closed when the downloading is done and then file could be assessed from its storage location.
After going through the details about FTP, its security and method of establishing connection with FTP, you might now be keen for knowing the FTP clients that are best in industry. So we will now discuss about the top 10 free FTP software or clients for easily completing the file transfer.
Top 10 Free FTP Clients or Softwares to Make File Transfer Easier
This FTP client is multi-purpose one and its availability is there for Mac OS X, Windows and GNU/Linux. Support for FTPS, FTP, IPv6 and SFTP is offered by this. Several other attractive features are there in Filezilla such as pause and resume ability during large files uploading, support for drag and drop, two directories comparison feature and filename filters etc.

This software is also open source and offers the support of Mac OS X, Windows and Linux users. If the interface does not matter much for the user then Cyberduck is an ideal choice that you can go with. Optimized options are there in Cyberduck for bookmarking and organizing such as history, Spotlight importer etc. File preview could be seen using its feature called Quick Look while the website files could be edited with its support for the external editors. Download Mountain Duck available from mountainduck.io to mount any remote server storage as a local disk in the Finder.app on Mac and the File Explorer on Windows.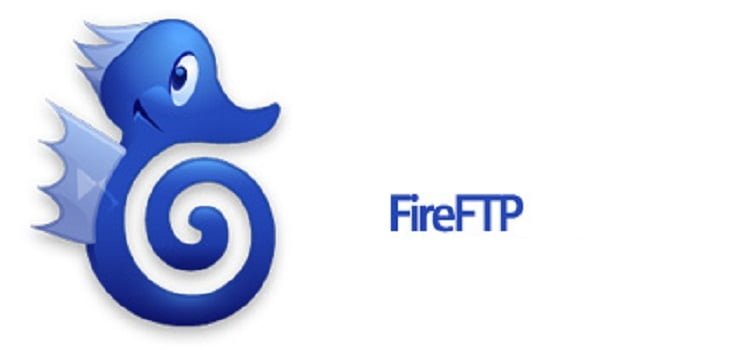 Users can find FireFTP as the best choice when all FTP features are required by them but they also intend not to leave window of browser for this purpose. There is no need to launch new website since availability of FireFTP will be there in new tab of Mozilla Firefox along with all important expected features from typical software of FTP. The support offered in FireFTP are for file compression, drag and drop, proxy support, FXP support, file hashing and IPv6, timestamp synchronization etc. The availability of FireFTP is there in more than 20 languages.

WinSCP supports SFTP, FTP and WebDAV protocols is offered by WinSCP and its availability is for the Windows PCs only. This tool is actually meant for securing files copying among two computers and its performance as FTP is good. It has simple GUI and the other special features are integration with Windows that allows the use of shortcut icons and file transfer with drag and drop feature.
Directory synchronization is also a feature present in it allowing users to keep sync between two directories either manually or automatically. Along with this, simple capabilities of file editing are introduced by WinSCP's integrated text editor.

The availability of this professional FTP client is in two variants and each one of these offers varying feature levels. This is accessible just for the PCs that are Windows based and support is also there for Windows 10. SmartFTP serves to be a good choice since support is offered for FTPS, FTP, Amazon S3, SFTP, OneDrive, Google Drive and WebDAV. There are several other tasks for which SmartFTP could be used in addition to downloading and uploading files to site. This includes tasks such as backup since certain standard and advanced features are also there. Therefore it could be said that SmartFTP truly serves like smart FTP client having features and quality of professional level.

Coming from the CoffeeCup Software Inc., FreeFTP is Direct FTP's free version that serves as the premium tool. Support for many protocols is offered by this like SFTP, FTP, HTTP and FTPS as well. So users can rest assured regarding Free FTP's security as well in addition to its interactive user interface.
The features available in this FTP include simple file management using drag and drop, bookmarks support, access to important information using status bar, ZIP files simple archival etc.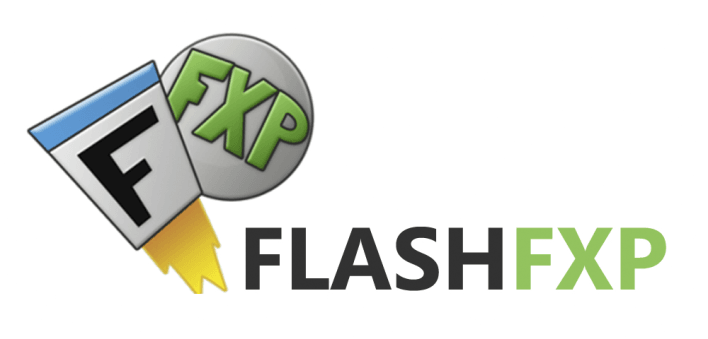 Support for FTPS, FTP and SFTP is offered by this protocol in addition to strong encryption of password and other security options. Several great features are there in FlashFXP covering almost all the areas including security, performance, interface, connectivity and transfers integrity. For example, the interface like Windows Explorer makes sync and transfer simple while the feature of drag and drop help in avoiding the dialog boxes. An integrated system of file scheduling is also there in addition to the tools that are webmaster oriented.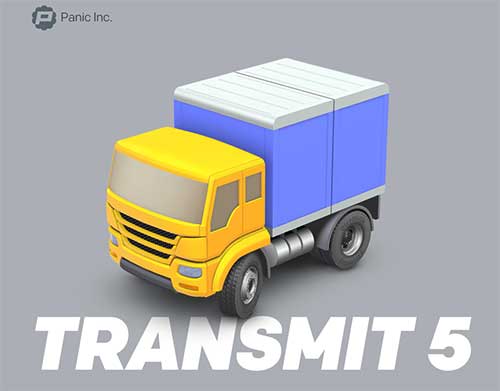 This FTP software is Mac only that makes use of Twin Turbo engine for enhanced speed and claims to offer 25 times faster speed. users can enjoy stability in file transfer with the help of support for multi connection and twin turbo engine. Transmit app also has simple and easy to use interface. Transfer section is there to offer users with the option of setting advanced preferences of server and other sections. Favorite button, built-in editor etc. are included in the additional features. Options are also there for managing the transfers that are paused or crashed.

FOFF or free open FTP face is the multiplatform FTP client that works best with Linux, Windows and BSD. In addition to this, several standard features of FTP like audio player, image viewer, terminal window, in-built compression options and common UI are also there.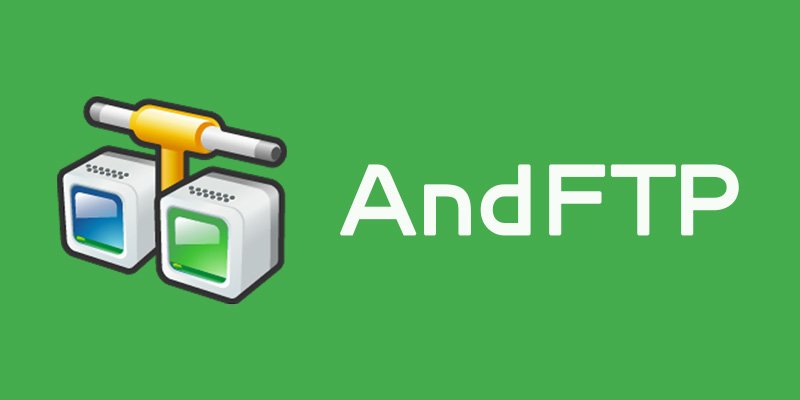 The development of AndFTP is for the android platforms and it offers support for several protocols such as FTPS, FTP, SFTP and SCP along with remarkable features. When the user is running short of time for working on PC to deal with file management of website then this is the app that serves really helpful. AndFTP has some of its main features including custom FTP, resume or phone support, ability of opening files in Tablet or phone via the app and support for SCP commands.
For the users who are looking for ways to use the Android phones for the purpose of file management, AndFTP serves to be an optimal app when it is combined with certain features that are based on security.
Conclusion:
When it is the case of selecting appropriate FTP client, it is important to consider the operating system and platform as well. We have discussed the free FTP clients in this article but users can also enjoy some more incorporated capabilities by making investment in the premium solutions or by upgrading the package. With the free solutions like FileZilla, it is also possible for the users to download files and get adware while get rid of the distracting ads. The other options that we have discussed here offer speed, editing and other options of security. So you can select the desired FTP client with features that you are looking for and enjoy its functioning.