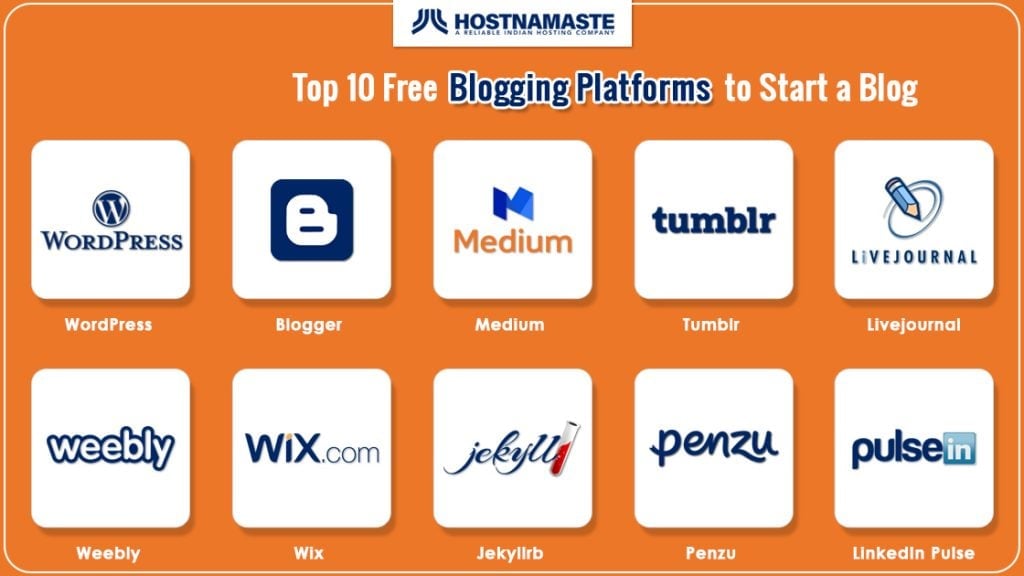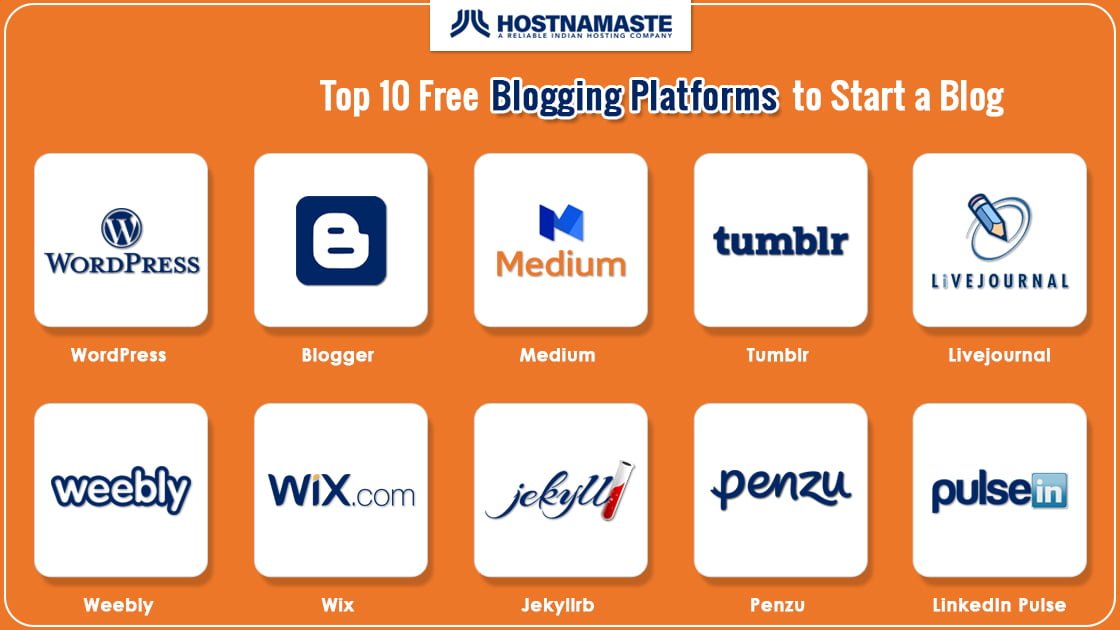 Blogging has become the trendiest thing online. Ever since the reign of the Internet, the youngsters have dug up several means to stay relevant and even earn some money. Every millennial has thought of starting his own blog at least once in his lifetime.
I remember the time when I was still a fresher and dreamed about gaining a huge amount of traffic on my blog. It was still a faraway dream then, unachieved and so often neglected. You see, I didn't know anything about blogs back then. I figured that once I'd created a blog, I'd learn as I go afterward. But the real dilemma is not in continuing a blog; it's in creating it. Whenever I asked someone about creating a blog, they pointed me in so many directions that it made my head spin.
Then finally, after so much hassle, I learned little by little about blogging platforms and they helped a great deal in starting a blog from scratch. I was glad that I came across some free and amazing blogging platforms over the years and I decided it was time for me to share the best ones with you guys. I don't ever want you to face the same dilemma that I once did.
Here are the top 10 free blogging platforms to Start a Blog:
Top 10 Free Blogging Platforms to Start a Blog
I'm sure you must have heard of this platform. WordPress is easily the most popular and one of the oldest blogging software of all time. It was commenced way back in 2003 and has evolved rapidly ever since.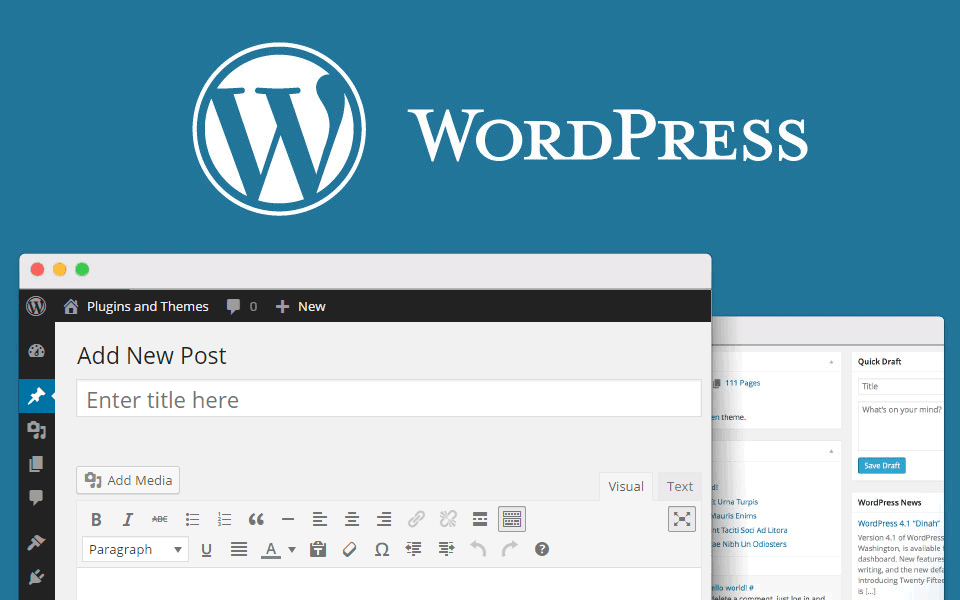 It's an open-source platform that enables you to create a blog in a few quick steps. However, there's one thing you need to know; there's a difference between WordPress.com and WordPress.org and people often confuse the two quite easily.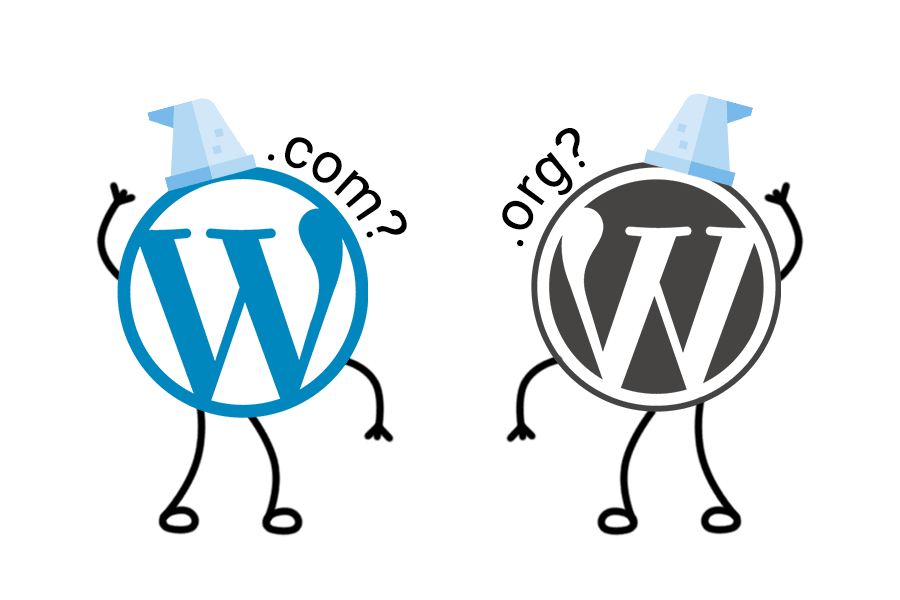 WordPress.org is 100% free and is better known as the 'self-hosted' WordPress. It allows you to claim full responsibility for your blog and make changes to it manually whenever you fancy. WordPress.com, on the other hand, is a hosting service that provides 3GB of free space to the users and handles backups and updates for them.
It totally depends upon your requirements to use either one for blogging.
Blogger has risen to popularity quite rapidly. Although Blogger.com has existed for a long time, it wasn't until the last few years that it started to get recognized. Of course, as people started giving more prominence to blogging, Blogger took no time to emerge as one of the top choices for creating a blog.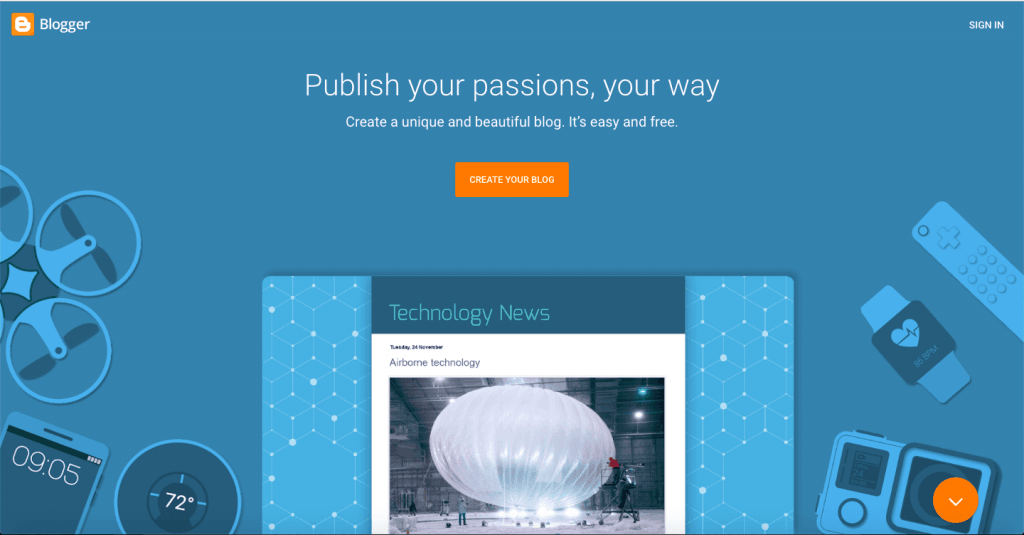 The reason why so many bloggers prefer Blogger.com is that unlike WordPress, you cannot utilize it for professional purposes as well. Blogger.com is often called as an oasis for the blogging world.
Medium is a tad different than other blogging platforms. You don't have to create a blog from scratch or spend time to gain an audience on it. You pretty much just sign up on Medium and start posting articles.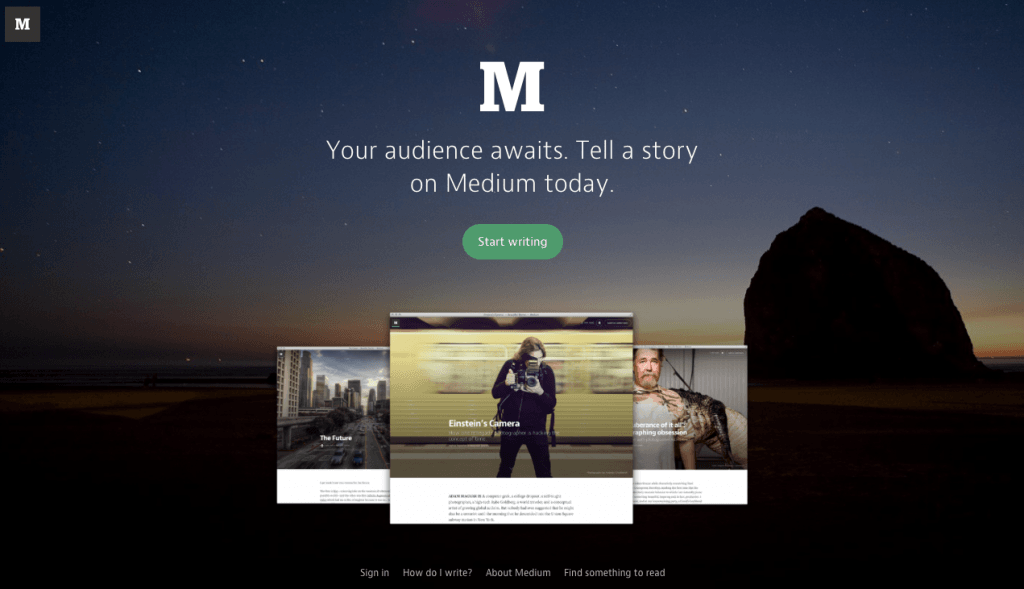 Medium is visited by over 80 million users every month, therefore it's easier to be read and get recognition. Medium is multi-niche and covers a wide variety of topics that bloggers write about.
If you wish to continue your lifestyle as a blogger, you should know that the original platform where blogging first evolved was Tumblr. You cannot mistake Tumblr for a social network where people connect and post pictures on; for example, Instagram.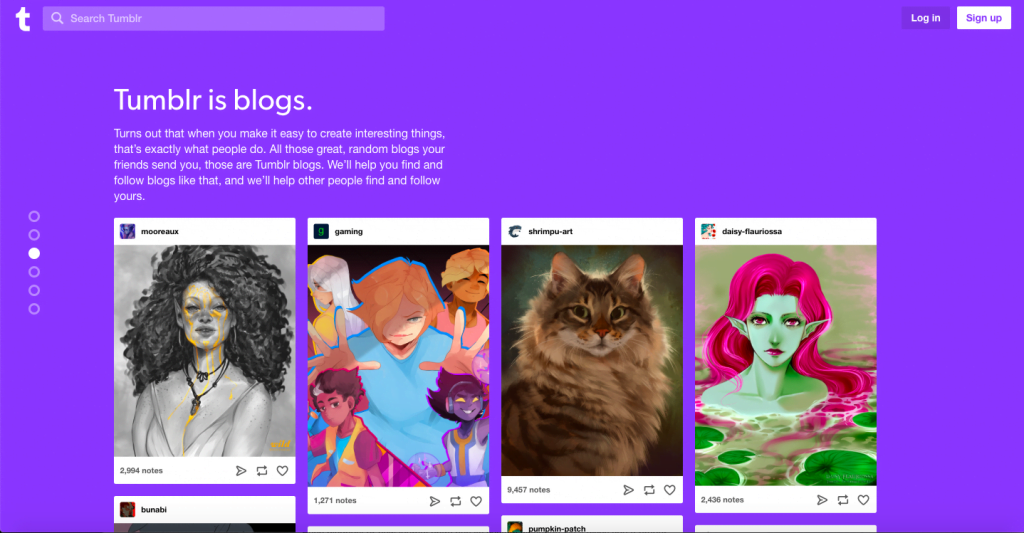 Tumblr is content-oriented. Just as Medium, you can simply sign up on Tumblr and start posting your desired content. However, it often tends to lean more towards the social media elements and this platform is adeqaute for your personal use only. Tumblr doesn't give you an official blogging vibe as WordPress and Blogger tend to give.
LiveJournal is another platform that is often regarded as being similar to Tumblr. LiveJournal is also a social media network but it focuses on the blogging or journal aspects more than just mere entertainment.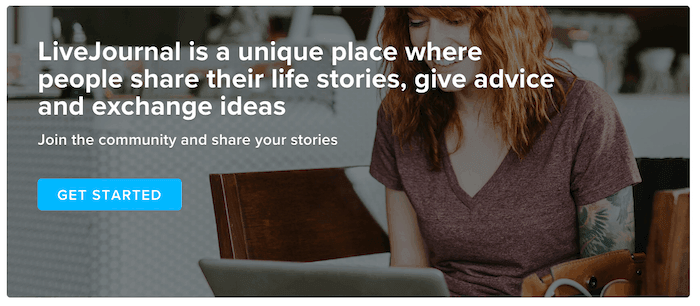 Each blogpost or new journal entry has its custom webpage, so it gives you a proper blogging vibe. Twenty years since its launch and millions of users still use LiveJournal so they can share their thoughts with the world.
Weebly is a free website builder that is used for not just blogging but for professional purposes too. Weebly allows you to sell products and also provides an opportunity to pursue affiliate marketing through your blog as well.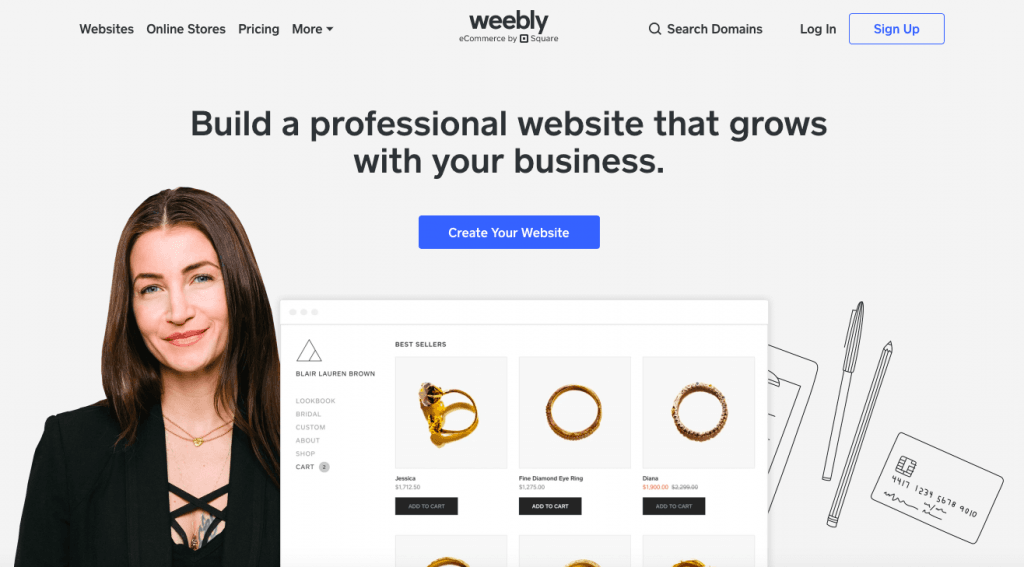 It comes handy with a free WYSIWYG editor which lets you drag-and-drop your desired elements. Along with selling products, Weebly allows you to place ads on your blog so you can earn an extra buck while you're doing what you love to do.
Wix is also a website builder, though not as vast as Weebly. As long as you don't want a blog that is too technical, Wix is the best fix for you (no pun intended).

The best feature of Wix is that it comes loaded with an amazing drag-and-drop editor which lets you customize the whole layout of your blog and make changes to it anytime. Wix also offers free hosting and spares you from spending on a web host.
In addition to make the website, please follow this Website Maker
Jekyllrb is yet another software that is used to create blogs and static websites and is one of the rare platforms which is flexible for personal and professional usage both.
It is easy to deploy, has a lot of themes and templates, and enables migration of your blog from the previous platform to Jekyllrb.
Penzu is a platform where you showcase your online journal to users interested in the same topics as you. It's free, easy to sign-in, and allows you to post unlimited entries. The reason why Penzu is so low on our list is that it doesn't offer as many features as the alternatives mentioned above.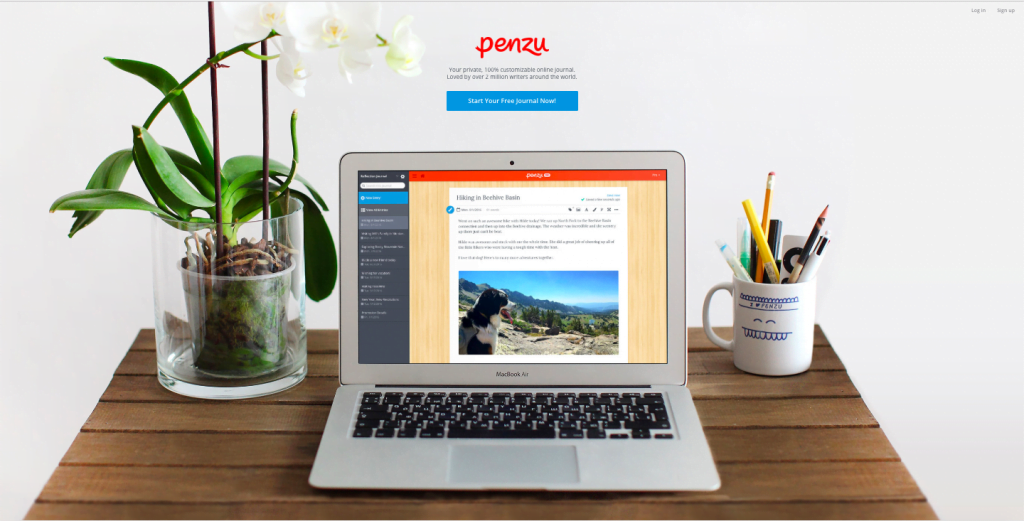 In order to dive deep into the world of Penzu, you need to purchase a pro plan.
Linkedin is a very large site where you connect with people professionally. When you are a blogger and you're posting your content on several different platforms, sometimes you can't attract enough audience and engagement on your blog posts.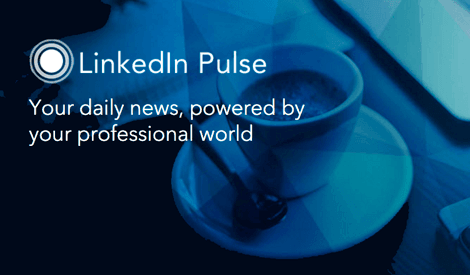 LinkedIn Pulse allows you to generate relevant blog posts in order to reach a larger audience and gain more influence from the users.
Well, there you have it; our list of the top 10 free blogging platforms with which you can kick-start your blogging in just a blink of an eye and start influencing people without any hassle.