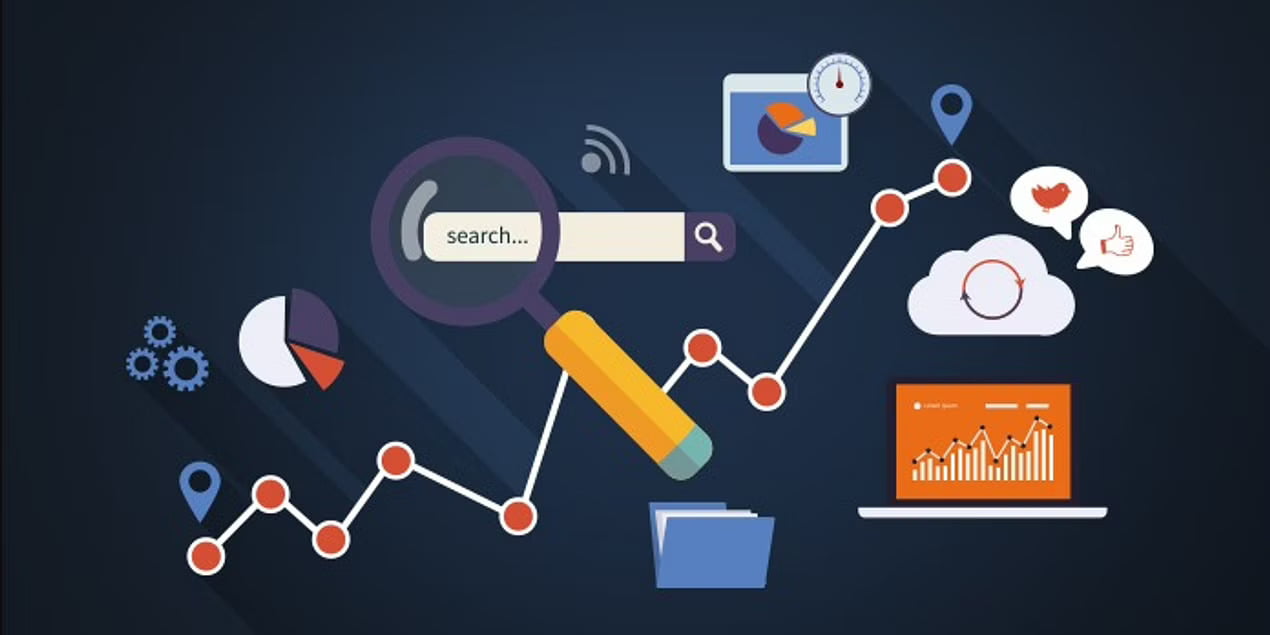 Top 10 Most Important SEO Trends For 2023
Did you know that Google updates its search engine algorithms 500 to 600 times a year?  That's once or twice every day! 
Sure, most of these updates are minor, but Google also rolls out more significant updates that may impact your website's position within the Search Engine Results Pages (SERPs). 
In other words, SEO is an ever-changing field. Adapt and thrive is the name of the game here. 
You'll constantly need to keep an eye out for any new changes and update your website to secure the top spots in the SERPs. 
And 2023 is no exception. That said, let's take a look at some of the most important trends that will take over this year. 
1. Mobile-Friendliness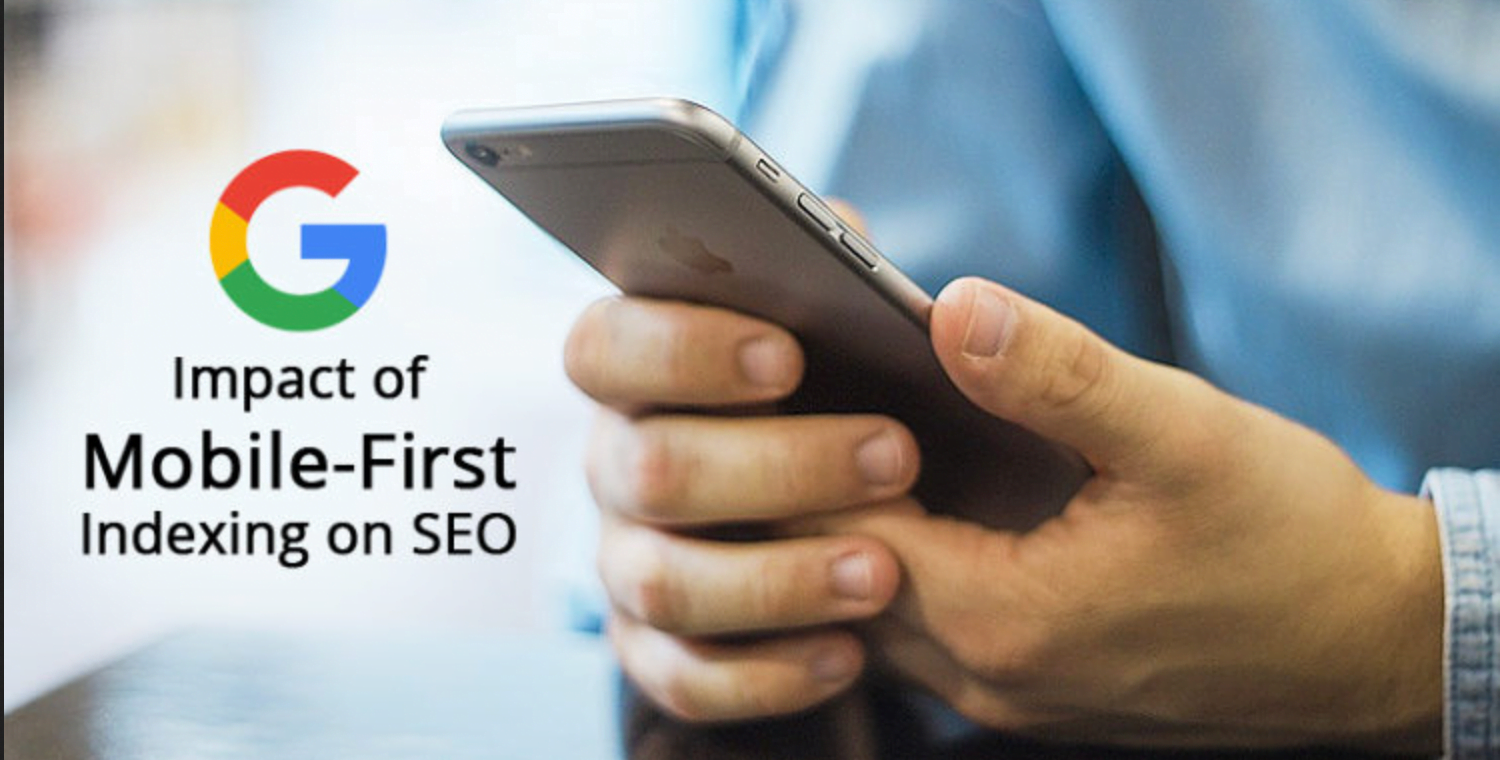 Although this has been in the talks for a while, it looks like mobile friendliness will be more important than ever. 
That's because mobile devices generate 54.4% of all web traffic. What's more, it's estimated that 72.6% will only rely on smartphones to access the internet by 2025. 
And here's the kicker: Google plans to set mobile-first indexing as the default for all websites, meaning that search engine bots will only rank mobile-friendly websites, whereas desktop versions will be left aside. 
To put it differently, a website that's optimized for mobile devices is now a must rather than a nice-to-have. 
To see whether your website is up to standards, make sure to check Google's mobile-friendly testing tool and fix any potential issues that may affect your position within the search engine rankings. 
Regarding mobile friendliness, page speed should also be at the top of your list, as 53% of mobile visitors will abandon a web page if it takes more than three seconds to load. 
Not to mention that page speed is a ranking factor itself.
Again, Google offers a speed testing tool to measure your website's performance. 
Suppose your site is not on par in terms of performance. In that case, some common fixes are compressing images, enabling lazy loading, working with a content delivery network, and reducing the number of redirects. 
Or, you could opt for a custom web page design. This way, you can create custom-tailored web pages optimized both in terms of user experience and performance. 
2. Voice Search Optimization 
Sticking with the mobile-friendly idea, voice search will also likely leave its mark in 2023, as 41% of adults use voice search daily, making it the second most popular search method of mobile users. 
And given that Google values user experience more than anything else, the search engine will prioritize websites optimized for voice search when ranking them in the SERPs. 
In other words, you'll probably need to switch up your keyword strategy. That's because, in contrast to typed queries, spoken queries are often longer and more conversational. 
Moreover, voice queries are usually interrogative, as searchers mostly use words like "what," "when," and "where." 
That's not everything, though. You should also adjust your content accordingly. 
Voice search users typically look for quick answers to on-the-spot questions. Consequently, Google will push up web pages that provide specific, concise results.
So how can you rise in the rankings by optimizing for voice search? 
First off, you should focus on long-tail, question-based keywords. 
Secondly, consider creating a FAQs page, where you'd provide short yet detailed answers to multiple questions. 
More specifically, the average voice search result is around 29 words in length.
A FAQs page will help you rank higher for multiple keywords and increase the chances of appearing in the featured snippet section of the SERP. 
Furthermore, FAQs pages are also good for driving visitors to other parts of your website, as you can link to blog articles that provide a more in-depth look at each question. 
This also helps with your internal-link building, improving SEO as a result. 
3. Long-Form Content 
Long-form content will likely become more prevalent in the future. That's because it brings multiple benefits. 
First off, longer pieces of content allow you to show off your expertise, helping you establish yourself as an expert within your niche. Consequently, you'll appear trustworthy in the eyes of your audience. 
Secondly, long-form content gives you more room to resonate with your audience. Thus, readers are more likely to share your articles on social media. But, make sure to include social sharing buttons so you can encourage readers to do so. 
Lastly, long-form content can help you rise through search engine rankings. The longer the content, the more time users will spend reading it, meaning that you'll increase dwell time, which is a direct ranking factor. 
Not only that, but given that longer pieces of content give you plenty of room to show off your knowledge, you also stand a better chance at earning more backlinks. 
But there's a catch: Nobody will read through a two to three thousand words long blog if users find your content boring and uninformative.
That said, make sure that your content is engaging, relevant and provides value to your audience. Also, try to tackle evergreen topics. This will help your content remain relevant for longer and stay in the social media sharing rotation. 
4. Videos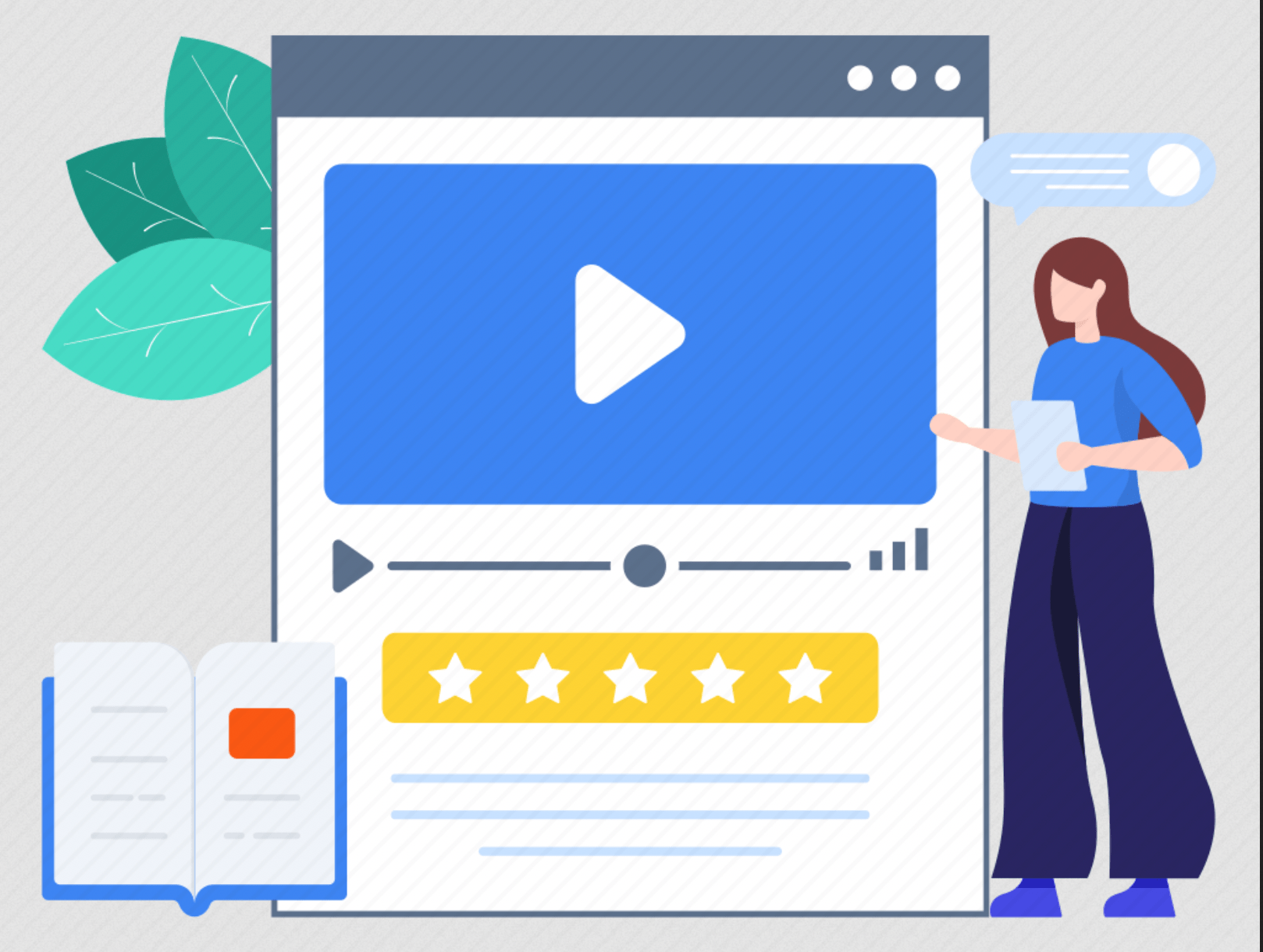 Everybody loves videos, and it looks like businesses are starting to capitalize on this. Plenty of companies use platforms like TikTok, YouTube, or Instagram to enhance their brand recognition. 
And that with good reason. For example, videos on Instagram experience twice as much engagement compared to other content formats. Thus, you should follow suit as well. 
What does this have to do with SEO, though? 
Well, you can turn your long-form articles into videos and embed them on the same web page. This way, you'll give visitors an alternative option for consuming your content. 
Consequently, you'll get to reduce bounce rates and improve dwell times. Furthermore, you can take the same video and post it on YouTube, for instance. 
This allows you to increase exposure, reach a wider audience, and potentially drive more people to your website. In other words, videos are a great way to make the most out of your existing content. 
But remember to add closed captions to your video content. For starters, captions make your content more accessible, enabling users to watch them even if they can't turn the sound on. 
Secondly, closed captions can help you with SEO. That's because search engine bots cannot hear your videos. Thus, they'll treat captions as copy and ultimately rank your content higher in the SERP.
Also, we've talked with a few New York web designers, and they said that video thumbnails and titles could either make or break the deal. 
In terms of titles, try to include high search volume keywords while making them bold and adding a little sense of urgency. Meanwhile, thumbnails should be attention-grabbing and relevant to your content. 
5. Google's EAT Principle 
Google wants to provide users with the best search experience possible and put websites that provide relevant, high-quality content at the top of the SERPs. 
But what does Google mean by high-quality content? That's where the EAT principle comes in, a set of factors that Google uses to determine the quality of your content. 
In short, EAT stands for Expertise, Authoritativeness, and Trustworthiness, but let's get into more detail. 
Expertise refers to how knowledgeable you may be within your niche and how well you communicate that knowledge to your audience. 
In other words, you'll need to understand your audience's search intent and deliver content that users will want to read. 
For example, there's no point in discussing the ins and outs of broken link building if your audience doesn't know what link building is in the first place.
That said, take the time to understand the different segments of your audience and deliver content that's easy to digest for each reader. 
In terms of authoritativeness, you've got to validate your knowledge. 
Make sure to back everything up with statistics and cite other experts to let Google and readers know that your information is well-founded and up to date. Also, focus on backlinks, which can boost your authority even further. 
Trustworthiness refers to how reliable your company appears in front of Google's eyes. If you've got too many negative reviews, your website will probably not rise through the rankings anytime soon. 
That said, be sure to address any negative reviews you may have and balance things out by fixing potential issues and encouraging customers to leave feedback. 
Other factors that will enhance trustworthiness are the SSL certificate, adding a physical location to your website, displaying contact details, having an accessible privacy policy, etc. 
6. Artificial Intelligence
AI is making waves across many industries, and SEO is no exception. In 2023, Google will emphasize its RankBrain algorithm, making it one of the top-ranking factors.
In layman's terms, RankBrain is an AI algorithm that aims to improve the searchers' browsing experience by analyzing the correlation between websites, content pages, rankings, and search intent.
Consequently, upon typing a set of keywords, a searcher will receive results based on his location, device, previous searches, and so on.
So how can you optimize your website for RankBrain?
You should focus on medium tail-keywords. They are not as competitive as common keywords and have higher search volumes than long-tail ones.
Furthermore, Google used to deliver results based on the exact keyword used. So "the best tools for SEO" will bring different results than "best SEO tools."
But with RankBrain, these keywords are now the same. Not only that, but by optimizing a web page for a medium-tailed keyword, RankBrain will automatically rank that page for thousands of other similar keywords.
In other words, medium-tail keywords will help you make the most out of your optimization strategy.
7. Passage Indexing
Suppose you've written an in-depth article about the ins and outs of SEO, covering anything from essential SEO metrics down to specifics, like broken link-building tactics.
That's a lot of valuable content. But that article might have a hard time ranking for keywords like "page speed optimization," as you only dedicated a single section for that topic.
However, that section can rank independently from the rest of the article with passage indexing.
Google uses natural language processing technology to understand the meaning and context behind each passage within your blog post.
Thus, search engine bots can determine if different sections within your content answer different queries and rank them individually. But, you'll have to structure your content correctly to make that happen.
That said, make sure to divide your content into multiple sections using Header tags. This will let search engine bots know what each section is about, giving them an easier time ranking your content.
8. Brand SERP Optimization
SEO is not all about keywords and optimizing your website, though. It's also about enhancing your brand's overall digital presence and letting Google know that your business is reliable and worthy of taking the top spots in the SERP.
That said, you'll need to focus on brand SERP optimization. More specifically, you should set up a Google My Business account if you're running a brick-and-mortar business and respond to any negative reviews that appear within the SERP.
Furthermore, ensure that your contact information is consistent across all platforms, including your website, social media accounts, and directory listings.
Also, you should post content regularly outside your website, like on your brand's Youtube channel and social media accounts.
Lastly, work on your "About Us" and "Services" page by providing more specific, bite-sized information so you'll have a higher chance of getting ranked in the Featured Snippets section during any brand-related searches.
9. Structured Data For Video SEO
In mid-2021, Google announced the launch of Seek Markup and Clip Markup.
These allow videos to be broken down into multiple sections and display key moments in the search results.
Consequently, users will quickly identify the parts of the video they are most interested in.
With Clip Markup, you'll need to break down your video manually. After that, you'll need to provide the textual tags, starting times, and the URLs that go to each specific timestamp so that Google will be able to display key moments in your video in the search results.
However, with Seek Markup, Google will handle the job by itself. All you need to do is add the following properties in your VideoObject, and Google will take it from there.
10. Google Discover Optimization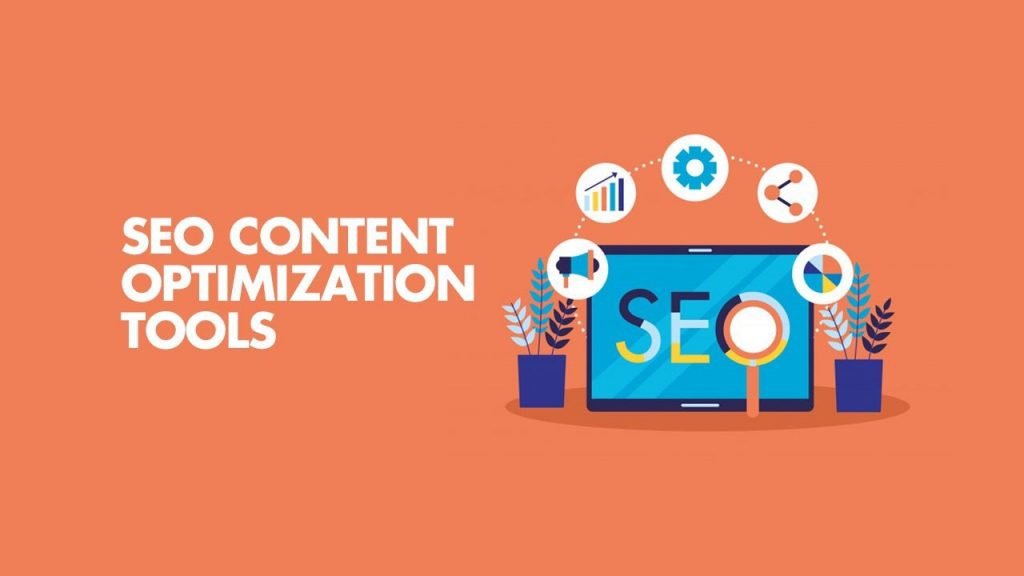 Speaking of improving your brand's digital presence, Google Discover might be a great way to do so. This is a curated feed where Google handpicks content, like videos and articles, and shows it to mobile users.
Unlike traditional SEO, there are no keywords in Google Discover. Instead, the search engine displays content that might match a user's interests. That said, content is selected based on the user's search history and activity, location, and information gathered from other installed apps or contacts.
So how can you increase the likelihood of appearing in Google Discover?
Simply come up with awesome content! Cover trending topics that match your audience's interests, provide unique insights, and ensure that your writing is top-notch.
In other words, the content should follow the EAT principle we covered earlier.
Also, don't forget to include at least one image of 1200 pixels in width. This image needs to be relevant to your content as well. Otherwise, you'll not be featured in the Discover section.
Final Words
All in all, it looks like the SEO landscape will experience slight changes, like always.
However, 2023 seems to be a year when mobile devices are more important than ever. So, make sure that your website loads fast and is optimized for mobile devices.
Furthermore, emphasize voice search optimization, as it's an increasingly popular search method among mobile users.
Also, follow the EAT principle so your content would stand a better chance at ranking high in the SERPs and in the Discover section.
And lastly, don't forget that videos can also play a significant part in SEO.