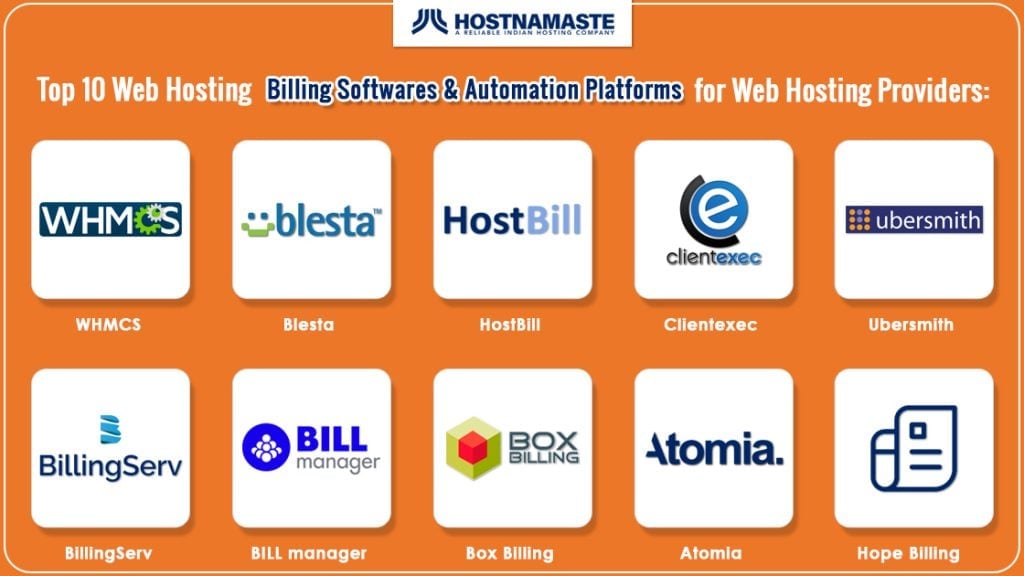 The business of web hosting is not as old-fashioned as many deem it to be. It is, in fact, one of the most successful businesses online. As thousands of new websites are being live every day, web hosting providers are blooming more than ever in the market.
Several billing software companies are also thriving as online businesses are looking for billing and invoicing applications to make their payment all the more appealing and rapid.
Gone are the days of delayed gratification where hosting providers had to deal with manual billing, unclear transactions, and faulty invoices. If an error occurs during the time your customer is making the payment, it will result in a loss in your profits and it would impact your online reputation as well.
If you have decided to open a web hosting company, one of your priorities should be a premium billing software that handles all your invoices without troubling you at all. That is why I have decided to list the top 10 billing software and automation platforms available for web hosting providers:
Table of Contents: Top 10 Web Hosting Billing Softwares and Automation Platforms for Web Hosting Providers
Hide
WHMCS is the leading all-in-one client management, billing, and automation platform specially created for web-hosting providers. It offers one of the best automating interfaces, therefore saving you a tremendous amount of money as well as time.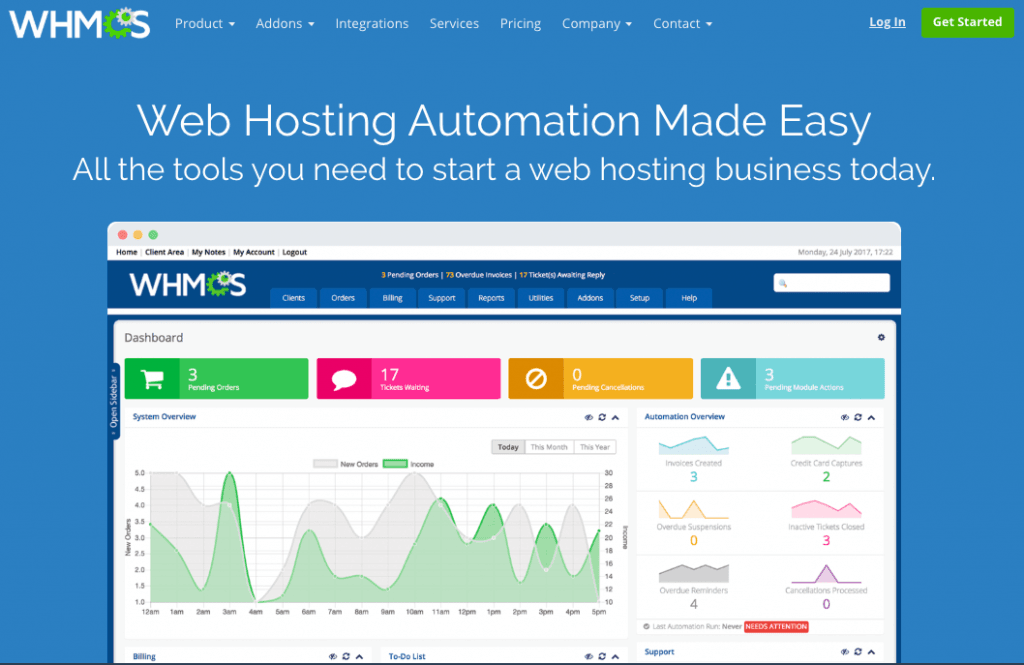 Having to collect payments, sending out invoices and setting billing reminders is a tedious workload. No one should have to endure having to do all those things manually. That's why you need an automating interface and WHMCS is the first preference of many popular web hosts.
WHMCS is also quite compatible and supports all renowned control panels and domain registrars so you wouldn't have to face flexibility issues whatsoever. Even if you're new to the whole web hosting business, WHMCS integrates with user-friendly APIs, ORMs, and a convenient ticketing system so you can adapt to the interface very easily.
It's currently the best in the market and in a league all on its own.
Blesta is a popular billing platform for web hosting companies. Just as WHMCS, Blesta is also quite developer-friendly. Besides, it has a client management feature that allows the software to provide a brief overview of the customer along with the details of the payment.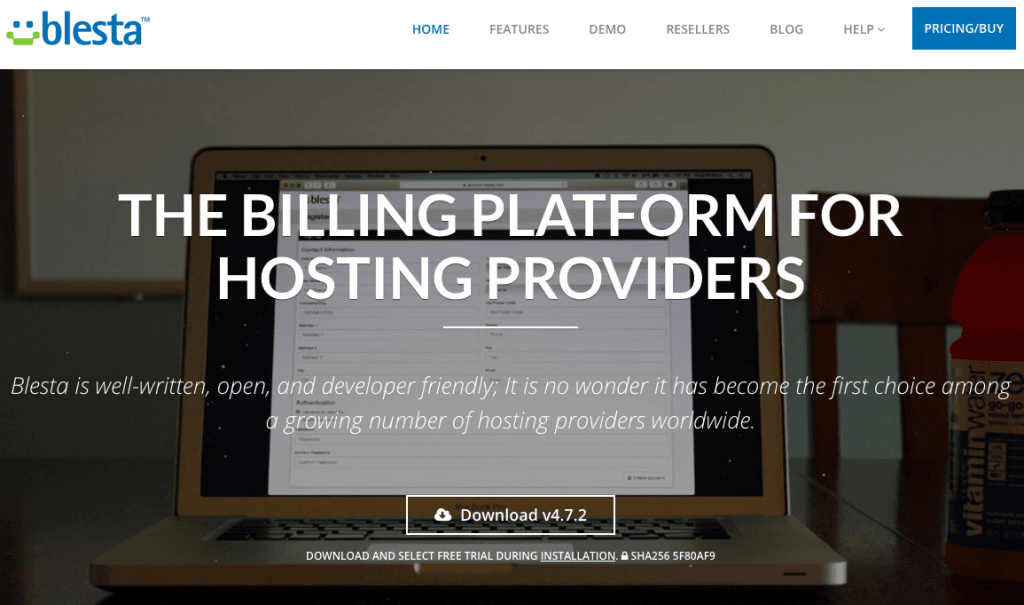 The automation is also praise-worthy and is the reason why Blesta is giving WHMCS and other top billing platforms a run for their money.
Your clients can access consumer support through the tickets, email, or within the client portal. Blesta is well-written and is considered the safest billing and invoicing software in the market. The interface is responsive and your clients can easily make payments from their mobile phones as well.
HostBill is yet another great option if you're looking for premium billing and automation software for your web hosting business. HostBill is especially efficient for those companies which are looking to expand their clientele overseas as it has multilingual support.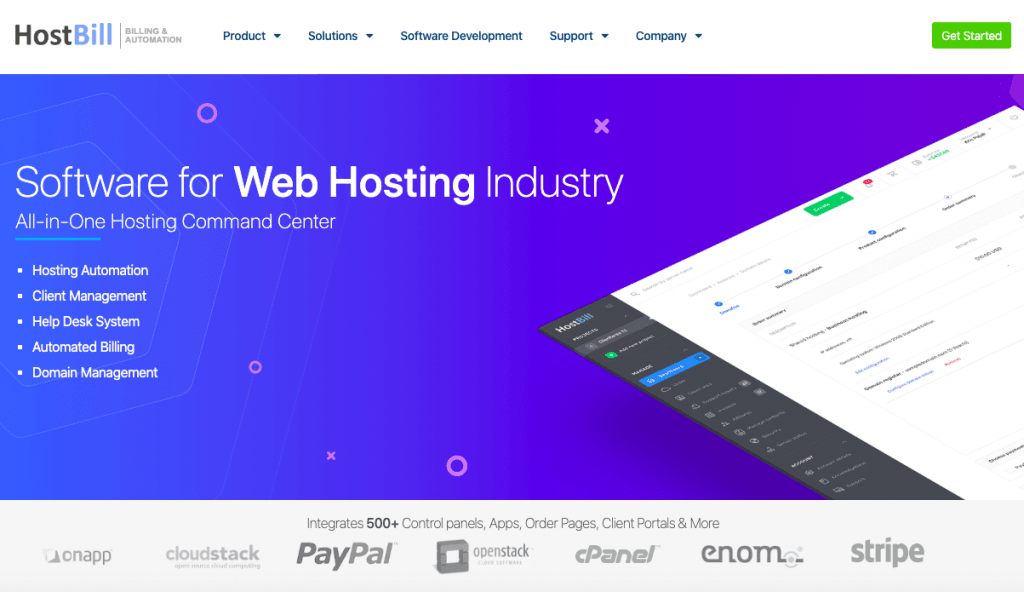 In addition to that, HostBill is quite sophisticated and offers features that go beyond average invoicing. Along with automated billing and hosting solutions, it also offers support solutions and some management strategies to boost your growth in the web hosting market.
ClientExec is one of the most well-known companies that offer top-class automation services to web hosting providers. Not just billing, ClientExec manages everything from scratch including the invoicing, support, integration with plug-ins, automated domain registrations, setting hosting accounts, and a lot more.

Even if you own a reselling company, ClientExec is designed to suit every single one of your hosting needs. It is compatible with almost all major payment processors and provides a brief overview of your customer and the package they're trying to acquire. ClientExec further enhances your company's support capabilities by granting a top-notch ticketing system for your clients.
Ubersmith is another superior billing platform that takes automation capacity to the next level. It supports multiple currencies so if you're doing business overseas, you no longer need to convert payment after the purchase has been made. The order and payment processing is highly intuitive; also, it is quick and convenient for the customer.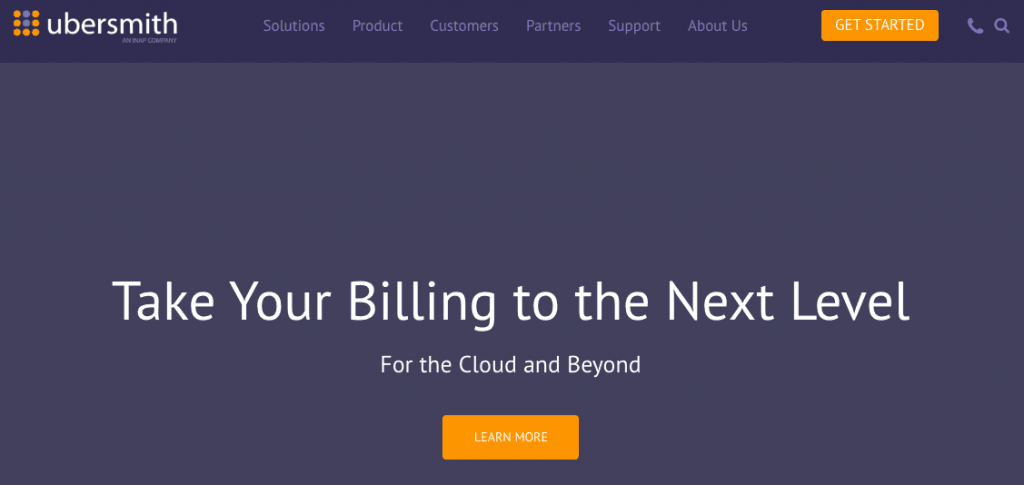 The onboarding is carried out smoothly and the invoices are precise and accurate, as Ubersmith has a dedicated invoicing team that ensures that there are no complaints from your customers.
BillingServ is a software that makes billing quite effortless and easy. After being recognized for its simplistic cloud invoicing solution all across the globe, BillingServ has risen in the industry over the last few years.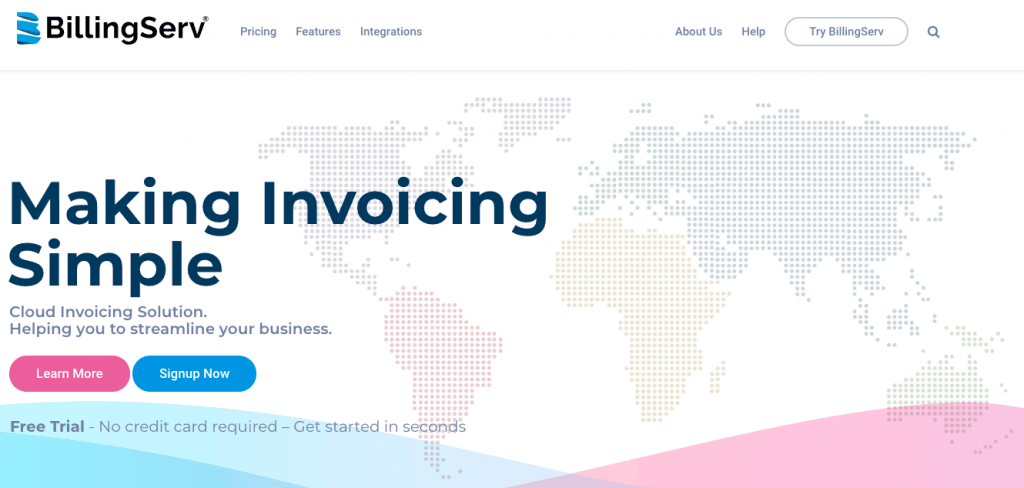 In addition to being user-friendly, BillingServ is also considered as one of the safest. The software was awarded the ISO 27001 certification and is protected by a sturdy anti-DDoS solution. Your payments are processed with the utmost of privacy, given to the fact that BillingServ has not just one, but three layers of network protection. They're PCI compliant and provides end-to-end billing automation services for web hosting startups.
BILLmanager is another platform for automating your billing, hosting services, IAAS products, domains, etc. BILLmanager is suitable for web hosting companies of all sizes. It is highly compatible and supports well over 30 payment gateways, and as a result, the payment processes are smoother than ever.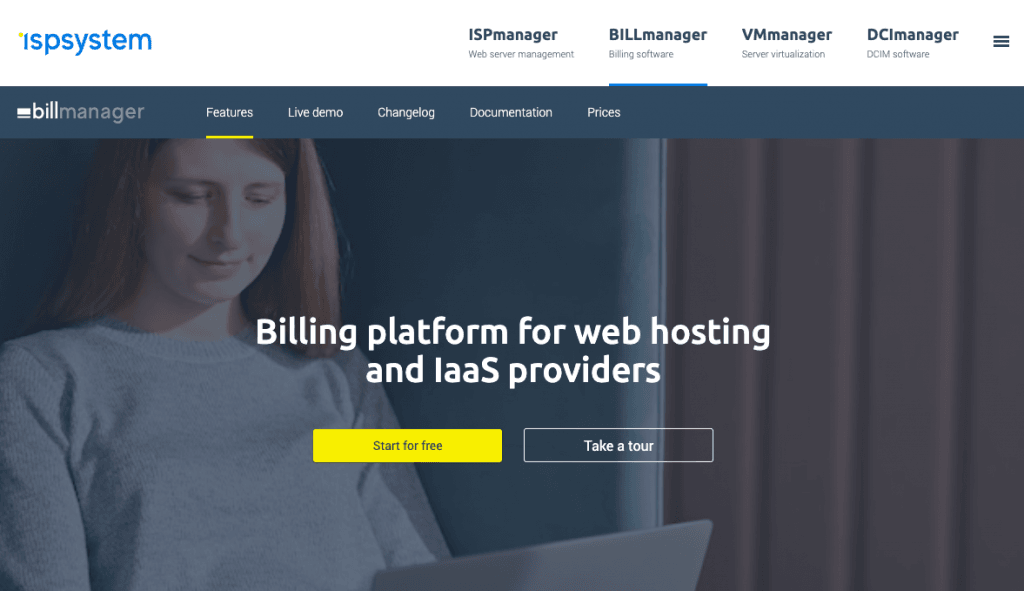 The invoicing is automated, though of course, you can opt for manual invoicing for more complex payments. Like other billing and automated software, BILLmanager is no stranger to ticketing systems either. Like most popular platforms, BILLmanager also offers live chat and other support features that enable your clientele to keep in touch with you.
BoxBilling is a 100% open-source and robust billing system that is powerful and simple at the same time. One of the primary features has to be its security. Oftentimes users tend to feel a tad insecure about payment processing as many errors can occur without so much as a warning.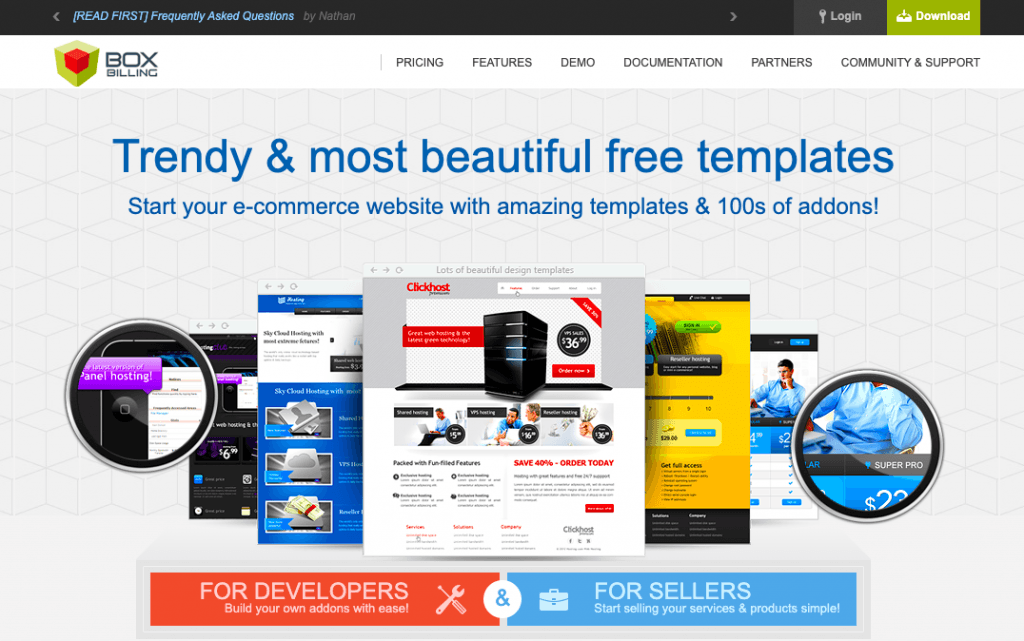 In terms of security, BoxBilling matches the league of BillingServ. It's also very simple and straight-forward so you can adapt easily with the interface. BoxBilling is highly compatible with lots of payment gateways, domain registrars, as well as server managers.
Atomia is offers complete management solutions for handling your web hosting business. The grounds on which we've included Atomia in our list are because the billing and automation services are the sole reason why it's infamous in the market.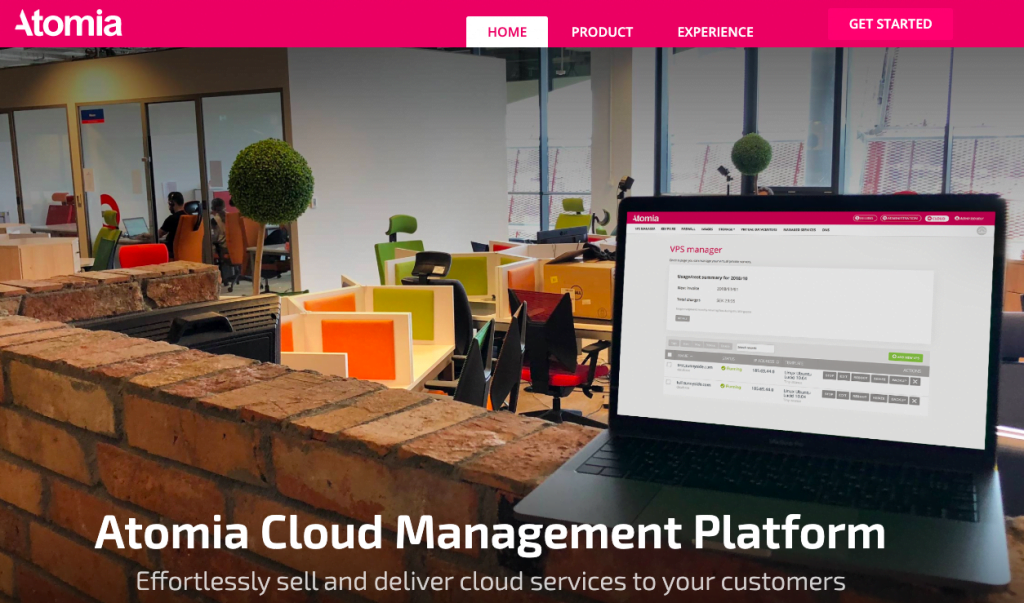 Atomia supports various countries as well as their currencies. Along with that, Atomia is a desirable choice for reselling companies as well. The users can choose between the invoice delivery methods and the interface supports multiple payment options as per your customer's convenience.
Last but not the least on our list of top billing and automation platforms, is HopeBilling. Many readers wouldn't have expected to see HopeBilling in this list. However, it was crucial to include as HopeBilling is a free as well as a quality billing software that one could get.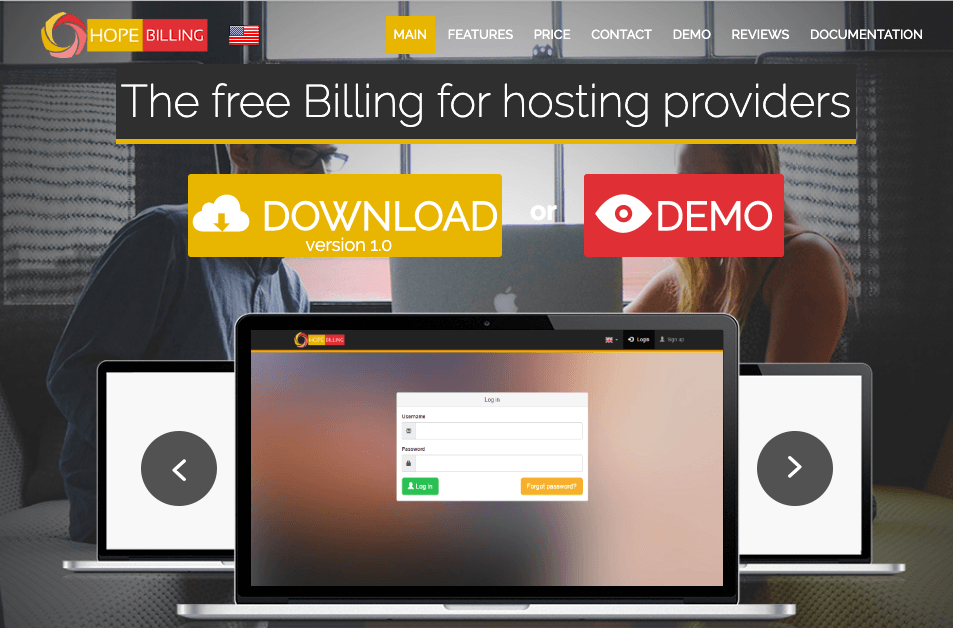 Although it doesn't accept as many payment options and domain registrars as the other platforms do, yet the payment processing is still powerful and fault-less. You can customize the setup of your invoices with the help of third-party templates and make it look more sophisticated. HopeBilling's ticketing system is average and can be perfect for startup hosting companies, to be honest.
Overall, HopeBilling is perfect for small-sized Hosting and reselling providers or the companies which are new in the market.
Well, there you have it. I've listed the best billing and automation platforms the market has to offer. Now it is entirely up to you to make the wise decision and we hope you invest your time and money in software that is best suitable for your web hosting company.